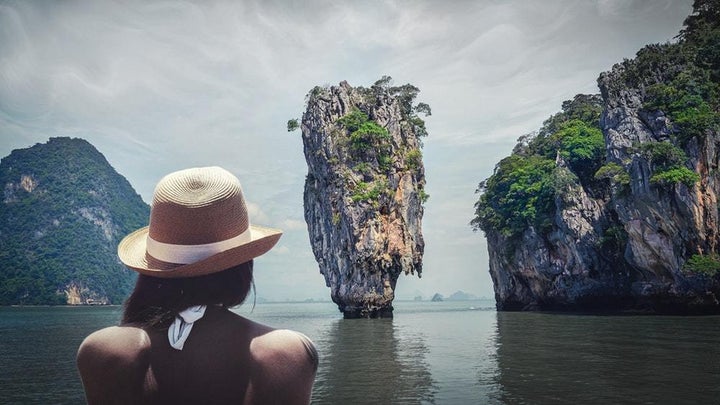 Barbara Goldsmith and her husband are planning a trip of a lifetime to Alaska this year. The couple, both in their 70s, are "healthy and active" -- but they're also worried. What if something goes wrong while they're away?
"I'm wondering if it would be wise to purchase trip insurance?" she asks. "It's certainly possible that health, weather, or other situations could pose a problem that would interfere with our plans at that time."
"If you do recommend travel insurance, are there some companies you're aware of that are better than others to contact?" she wonders.
That's a difficult question to answer. As a consumer advocate, I've had good experiences and bad experiences with almost every major travel insurance company. And there's even more going on behind the scenes, since insurance is often underwritten by another company, and sold by yet another. Plus, insurance policies can vary based on where you live and your age.
For that reason, I've always been reluctant to say, "Use this company."
My readers have no such qualms. So when I asked them to name the best travel insurance company, they didn't hesitate. (And actually, they've been doing it for a while, thanks to our Readers' Choice Awards.)
Based on this year's results, here are the companies from which you should consider buying a policy:
Allianz Global Assistance The largest travel insurance company, with more than 25 million customers a year, Allianz promises to help travelers anytime, anywhere. It's owned by Allianz SE, the world's largest diversified insurance company. Allianz' says bigger is better: Thanks to the scale of its parent company, it can offer better insurance at a lower rate. (Disclosure: Allianz sponsored this year's customer service award.) The company typically works fast on claims and resolves most complaints quickly and to the customer's satisfaction. Just in case it doesn't, I publish the name of its customer service executives on my advocacy site.
Amex Assurance Maybe it's the American Express name, or maybe it's the product (I've received virtually no complaints about it) that made Amex Assurance a recommended travel insurance company. Amex offers all kinds of protection and insurance policies, and you don't have to be a cardmember to qualify for coverage. If you run into problems, I always publish the Amex executive contacts on my advocacy site, too.
Generali Global Assistance (formerly CSA Travel Protection) Although Generali may sound like the new kid on the block, it isn't. CSA Travel Protection, its predecessor, has long been a recognized name in travel insurance. And Generali's parent company, The Europ Assistance (EA) Group, has been around since 1963. Generali says its success is "built on the foundation of trust that clients have placed in our ability to provide assistance in the most difficult of circumstances." Based on the few cases we receive on my consumer advocacy site, and the speed of their resolution, they live up to their promises. (And just in case they don't, here are Generali's executive contacts.) Generali also sponsored this year's customer service award.
Seven Corners Seven Corners is privately held and headquartered in Carmel, Ind., and a review of my records shows we've received fewer than seven complaints about its insurance -- ever. There may be a reason for it. This low-key specialty benefit management company specializes in doing business with agencies of the U.S. government, foreign governments and corporations. Their cases tend to get resolved quickly and with a minimum of publicity. Here are the Seven Corners executive contacts, in the unlikely case you're the exception to the rule.
Travel Guard If you've never heard of Travel Guard, maybe you know AIG, its parent company. Like the other insurance companies on this list, it has a good reputation for delivering insurance coverage to travelers. There are complaints, which are inevitable when you write as many policies as it does, but they're handled quickly. Here are the Travel Guard executive contacts.
So what's my advice to Goldsmith and others like her? Although I can't recommend a travel insurance company, my readers can -- and they did in our latest Readers' Choice Awards. The same formula applies to specific policies. I'll have more on that in an upcoming story.
Support HuffPost
The Stakes Have Never Been Higher
Related
Popular in the Community