For TV fans, spring is a double-edged sword.
As the 2016-2017 season wraps up with a slew of highly anticipated season (and series) finales before summer TV doldrums hit, the major networks are determining which shows will make the cut and which shows will go the way of "Blood & Oil." See, you already forgot that existed.
Every year around May, TV essentially turns into the "Hunger Games" with ABC, CBS, Fox, NBC and The CW debuting their fall TV slates to advertisers at the upfronts. Enter the cancellation bear quietly claiming its victims to make room for the new kids on the block.
With an upcoming TV season full of reboots and revivals ― we're looking at you "American Idol" and "Will & Grace" ― and a host of promising new shows that will seriously test your DVR storage capabilities, it's time to pay our respects to the dearly departed and praise the TV gods for giving our faves another chance.
Here are notable series that have been either renewed, canceled, set to end after the current season or are still awaiting a pick up.
This is not a comprehensive list and we haven't learned the fate of every single one of the HUNDREDS of shows that air each season. But as we learn more, we'll be continually updating this list, so check back for the latest.
NBC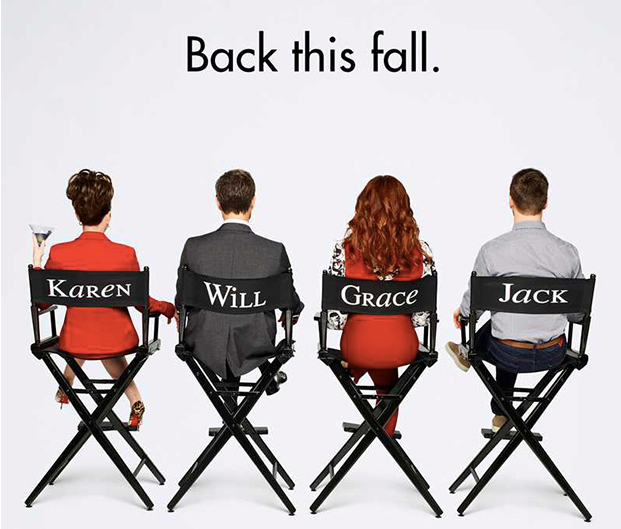 Renewed:
"America's Got Talent"

"American Ninja Warrior"

"Blacklist"

"Blindspot"

"The Carmichael Show" (Season 3 premieres May 31)

"Chicago Fire"

"Chicago Med"

"Chicago PD"

"The Good Place"

"Great News"

"Hollywood Game Night" (Season 5 premieres June 22)

"Law & Order: SVU"

"Little Big Shots"

"The Night Shift" (Season 4 premieres June 22)

"Shades Of Blue"

"Spartan: Ultimate Team Challenge"

"Taken"

"Timeless" (Renewed after cancellation)

"This Is Us" (Renewed for Seasons 2 and 3)

"Trial & Error"

"The Wall"

"Will & Grace" (Revival coming in the fall)

"The Voice"
Canceled/Ended:
"Aquarius"

"The Blacklist: Redemption"

"Chicago Justice"

"Grimm"

"Powerless"

"Heartbeat"

"Emerald City"
TBD:
"The Biggest Loser"

"The New Celebrity Apprentice"
ABC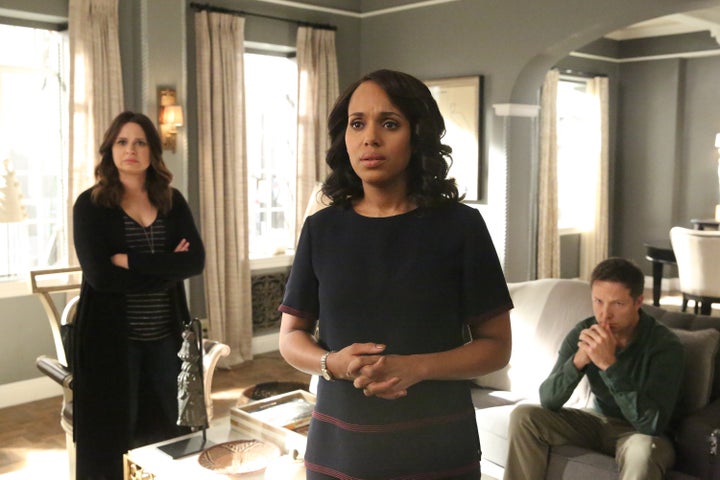 Renewed
"$100,000 Pyramid"


"American Housewife"

"American Idol" (Reboot airdate TBD)

The Bachelor"

"The Bachelorette"

"Bachelor in Paradise"

"Black-ish"

"Celebrity Family Feud"

"Dancing With the Stars"

"Designated Survivor"

"Fresh Off the Boat"

"The Goldbergs" (Renewed for Season 5 and 6)

"Grey's Anatomy"

"How to Get Away with Murder"

"Jimmy Kimmel Live!"

"Marvel's Agents of S.H.I.E.L.D"

"The Middle"

"Modern Family"

"Once Upon a Time"

"Quantico"

"Scandal" (Renewed for final season)

"Shark Tank"

"Speechless"
Canceled/Ended:
"American Crime"

"The Catch"

"Conviction"

"Dr. Ken"

"Imaginary Mary"

"Last Man Standing"

"Mistresses"

"Notorious"

"The Real O'Neals"

"Secrets and Lies"

"Time After Time"
TBD:
"America's Funniest Home Videos"

"Beyond the Tank"
CBS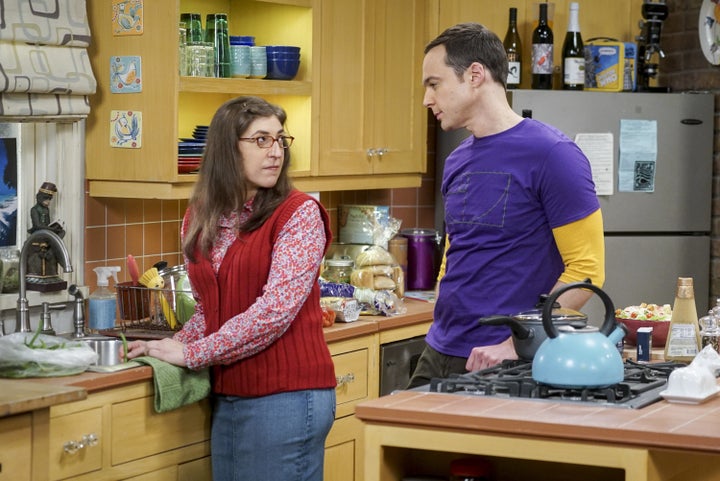 Renewed:
"48 Hours"

"60 Minutes"

"The Amazing Race"

"The Big Bang Theory" (through Season 12)

"Big Brother"

"Blue Bloods"

"Bull"

"Code Black"

"Criminal Minds"

"Elementary"

"The Good Fight"

"Hawaii Five-0"

"Kevin Can Wait"

"Life in Pieces"

"Madam Secretary"

"MacGyver"

"Man with a Plan"

"Mom"

"NCIS"

"NCIS: Los Angeles"

"NCIS: New Orleans"

"Scorpion"

"Superior Donuts"

"Survivor"

"Undercover Boss"

"Zoo"
Canceled/Ended:
"2 Broke Girls"

"American Gothic"

"BrainDead"

"Criminal Minds: Beyond Borders"

"The Great Indoors"

"The Odd Couple"

"Pure Genius"

"Rush Hour"

"Training Day"

"Ransom"

"Doubt"
Renewed:
"American Grit"

"Bob's Burgers"

"Brooklyn Nine-Nine"

"Empire"

"The Exorcist"

"Family Guy"

"Gotham"

"Hell's Kitchen"

"The Last Man on Earth"

"Lethal Weapon"

"Lucifer"

"MasterChef"(Season 8 premieres this summer)

"MasterChef Junior"

"The Mick"

"New Girl" (renewed for final season)

"The Simpsons" (Renewed for 2 more seasons, through Season 30)

"So You Think You Can Dance" (Season 14 premieres June 12)

"Star"

"X Files"
Canceled/Ended:
"Bones"

"24: Legacy"

"Coupled"

"Houdini & Doyle"

"Rosewood"

"Sleepy Hollow"

"Party Over Here"

"Pitch"

"APB"

"Scream Queens"

"Son of Zorn"

"Making History"
TBD:
The CW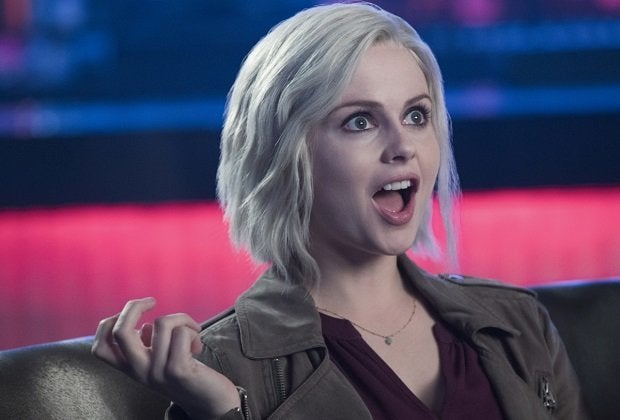 "The 100"

"Arrow"

"Crazy Ex-Girlfriend"

"DC's Legends of Tomorrow"

"The Flash"

"iZombie"

"Jane the Virgin"

"The Originals"

"Penn & Teller: Fool Us"

"Riverdale"

"Supernatural"

"Supergirl"

"Whose Line Is It Anyway"
Canceled/Ended:
"The Vampire Diaries"

"Frequency"

"No Tomorrow"

"Reign"