The models of today's startup vary both in purpose and industry. The wave of new markets that have opened in the past decade are tackling issues of modern day society, from on-demand economy to sculpting the future of collaboration.
In the era of ride sharing applications and altruism-centric industries, it's important to know all the ways in which innovation can change our lifestyle for the better in today's world. For the general public who want to understand how businesses are shaping tomorrow as well as the entrepreneurs who want to understand niche markets, here are startups building in new industries with unique objectives.
The seeds of on-demand services
The on-demand community has fluctuated vastly in the last calendar year but it has led to very niche but needed services in the space. To highlight a few companies who're tackling particular problems among different audiences. Verifly is a startup that Lady Gaga could may have tagged in for Super Bowl halftime show. Her performance filled the sky with drones, just a slight indication of how much they're becoming a part of modern day society whether it's for entertainment or service.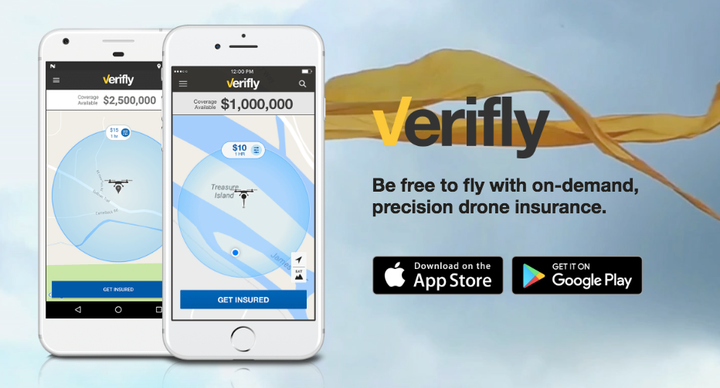 Verifly is a startup providing on-demand insurance for drones with a service that's been in the works since late 2014. Verifly comes at a time when this industry readies to flourish both on consumer and commercial markets.
Over half a million drones have been registered with the U.S. Federal Aviation Administration since December 2015, at this time they made registration mandatory.
With more air traffic comes a need to keep these expensive products secure. The most famous of drone crashes happened on the White House lawn but they've also fallen from the sky at major sporting events or just everyday consumer use. This is just one niche starting thriving in its very particular space.
Three Arrows is an apparel company that is just as innovative as they are stylish. The idea originated in the Valley and found it's roots in Los Angeles. Three Arrows now sources all material from California and have recently launched their subscription based model for versatile clothing: active, social, and career wear.
The branding of Three Arrows is seamless, from the design and production to the distribution. Their model allows customers to either hand select every garment within their kit or their team can create personal styles for your package, based on your budget, preferences, and work schedule. The goal is to provide curated wardrobes for the many activities of your day. We've been waiting for innovation in the fashion industry, is the market getting ready to flourish?
The future of messaging
Tech is here to solve world problems, atleast that was the goal of Silicon Valley originally. As society falls victim to new hurdles, tech is "supposed" to provide aide. Today, one of the most prominent trends in our nation is resistance and tech has not been quiet about supporting that mission.
Signal is a software that YC would likely invest in given their most recent agenda, and it exists in an area we need to innovate most moving forward: privacy.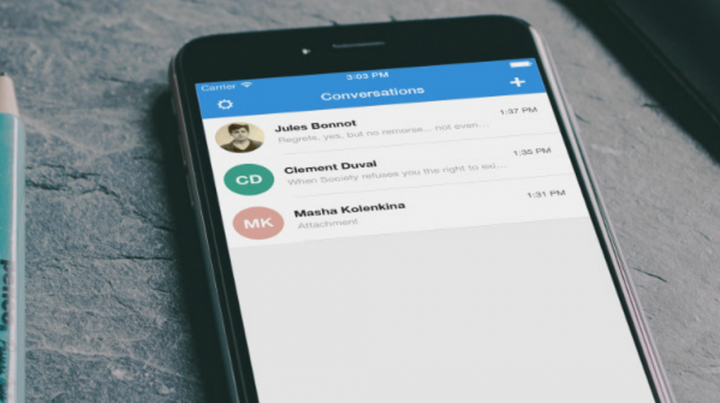 Signal offers end-to-end encryption, only readable by the device of the intended recipient. You hear about message encryption often but what sets Signal apart is their devout commitment to security and its ease of use. Messages stay encrypted even through their servers, so the Signal team can't even read them. Ultimately, the chat service retains virtually no information and messages remain encrypted when passing through Signal's servers, meaning that the app's creators can't read them.
It's a tool that has been praised by security researchers, including the infamous Edward Snowden. Nonetheless, it's existence sets a new precedence for tech's purpose among the public. Remember privacy?
We live in a time where Google can tell us how long it takes to get home before we tell them where "home" is, but that's an expected luxury in today's age. Signal is dedicated to bringing back the liberty of privacy. But messaging can also be the deciding factor in the mobilization of groups, a service much needed in our political climate.
Hustle is a different type of messaging tool ﹣focused on distribution ﹣ but just as impactful for the greater good. At $3M of funding, led by Social Capital and Index Ventures, Hustle is a text-distribution tool that allows organizers to quickly start individual, personalized conversations with a large group of people mostly used to rally supporters in a streamlined way. Think email and instant messengers brain child. As a user, you can write scripts automatically customized to the contacts assigned in large numbers. Recipients can reply directly to the sender and their organizers can track the progress of their campaign.The tool for activists has already been used by Hillary Clinton and Bernie Sanders, which is an example of how tech is no stranger to aiding politics in a positive way.
The amount of startups on the horizon are plentiful but, still, unique, both in their product and their blossoming industry. In this microwave era, we'll soon see which models are fads and which are here to stay.