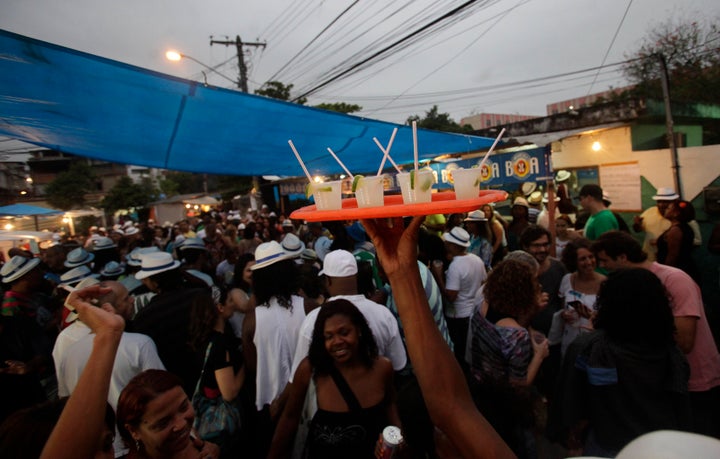 "With the Summer Games underway, thousands of athletes and foreign fans are learning this city's unhappy secret: The restaurant scene here can most charitably be described as 'meh,'" David Segal wrote earlier this week.
The piece specifically targeted Rio de Janeiro's favorite biscuit, the Biscoito Globo. "It is crumbly texture and nothing else — air turned into a doughnut-shaped wafer," Segal wrote.
Locals have been on a mission to defend the biscuit on social media — and in the process, they're celebrating some of their city's most popular foods, drinks, and eateries.
HuffPost Brazil rounds up some of Rio's favorites below.
Iced Mate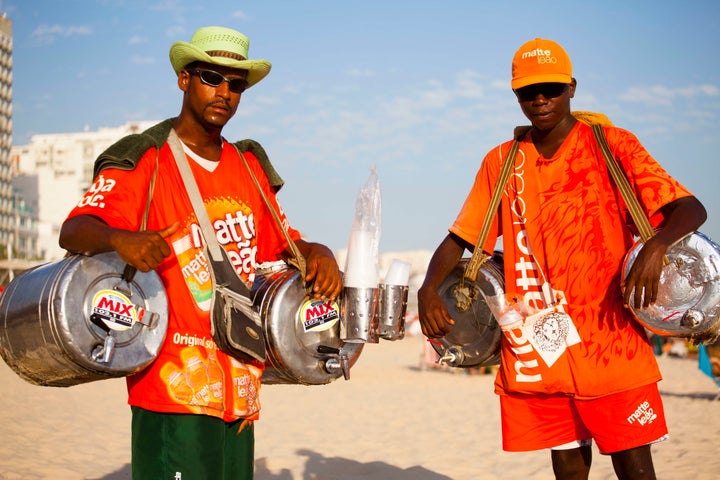 The energy-boosting drink, mate, is a must if you're in Rio. Iced mate is one of Brazil's most popular drinks, and it's available at bakeries, restaurants, cafes, and especially, on the beach.
Biscoito Globo
Rotisseria Syrian Lebanese
This cozy restaurant offers delicious Arab specialties, including Sfiha, or esfiha, a pizza-like pastry filled with meat, cheese, or vegetables that originated in Lebanon and was brought to Brazil and Argentina by Syrian and Lebanese migrants.
Confeitaria Colombo
The historic Confeitaria Colombo, which first opened in Rio de Janeiro in 1894, is the city's most popular pastry shop and tearoom. The downtown cafe is famous for its massive mirrors and beautiful stained windows, and its mouthwatering selection of breads, cakes and canapés.
Pavão Azul
This is a classic Copacabana spot. The bar, which offers side-walk seating and ice-cold beer, is known for its codfish fritters and snacks.
Bar do Mineiro
Located in heart of the trendy Santa Teresa neighborhood, Bar do Mineiro is one of Rio's coolest bars. This is a great place to have some Feijoada, a typical Portuguese dish made up of bean stew, beef and pork.
Juice Bars
Rio is known for its fresh-squeezed juices, and juice bars are extremely popular among locals and tourists alike.
Bar do David
This simple restaurant in the Chapéu Mangueira favela, close to the Leme beach, is one of the best spots to eat seafood feijoada, croquetes, garlic shrimp and sip on caipirinha — Brazil's national cocktail.
A version of this piece originally appeared on HuffPost Brazil. It has been translated into English and edited for a U.S. audience.
For more Olympics content: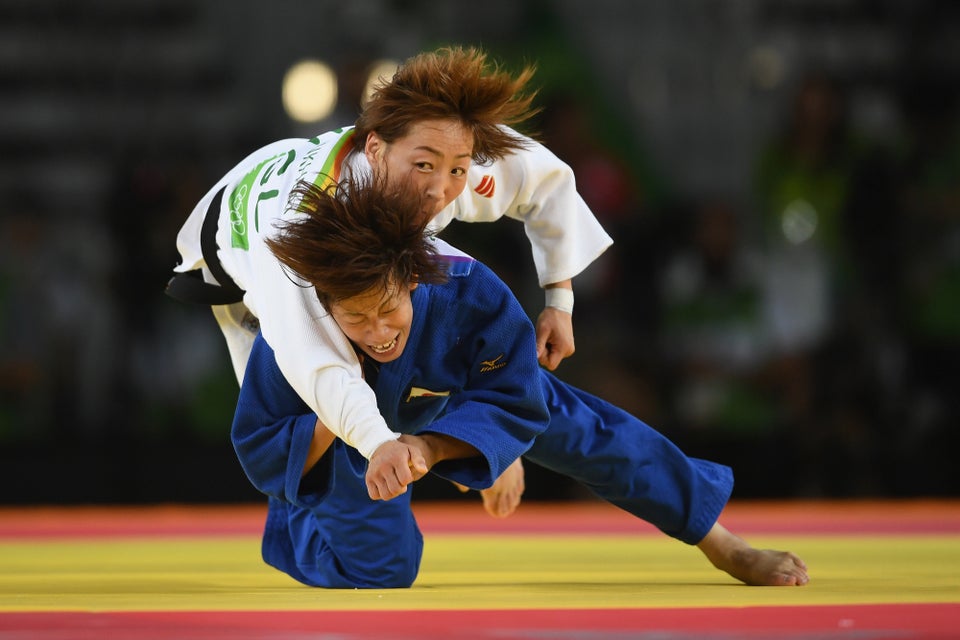 Best Photos From The Rio Olympics