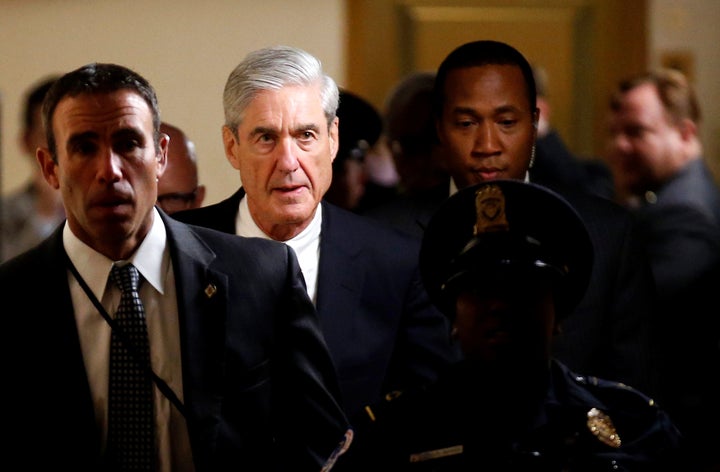 TOP STORIES
(Get this roundup directly in your inbox each weekday ― sign up for The Morning Email here.)
Lauren Weber here, filling in for Paul while he's on vacation through Thursday. Onto the news!
HERE ARE THE QUESTIONS ROBERT MUELLER REPORTEDLY WANTS TO ASK DONALD TRUMP All four dozen of them. [HuffPost] [Tweet | Share on Facebook]
TRUMP POSTPONES STEEL AND ALUMINUM TARIFFS UNTIL JUNE And secured permanent exemptions for Argentina, Australia and Brazil. [Reuters]
JOHN KELLY REPORTEDLY CALLS TRUMP AN 'IDIOT' "The strong implication being, 'If I weren't here we would've entered WWIII or the president would have been impeached,'" sources told NBC. Kelly strongly denied the report. [HuffPost]
THE WHATSAPP FOUNDER IS LEAVING FACEBOOK Over "Facebook's attempts to weaken WhatsApp's encryption and its desire to collect and use more WhatsApp users' personal data." [HuffPost]
WHAT A YEAR LAST MONTH WAS Here's what you already forgot happened in April, from the YouTube shooting to Syrian airstrikes. [HuffPost]
IMAGINE THIS MAN'S MINE KILLED YOUR SON, BROTHER AND NEPHEW And now he wants your vote. Welcome to West Virginia. [HuffPost]
A WEALTHY TEXAS COUPLE HAS BEEN ACCUSED OF ENSLAVING A GIRL FOR 16 YEARS All while abusing her and forcing her to do household chores. [HuffPost]
WHAT'S BREWING
SOME DEMOCRATS WANT HILLARY TO RETURN THE DNC'S MONEY Over, wait for it ... emails. [HuffPost]
A VA HOSPITAL HAS APOLOGIZED After photos of a filthy room went viral. [HuffPost]
R. KELLY CALLS TIME'S UP CAMPAIGN AGAINST HIM 'UNJUST AND OFF-TARGET' He also blamed "rumors" for the cancelation of his Chicago show. [HuffPost]
IT'S TEARING UP OUR HEARTS To learn the real truth behind the *NSYNC band breakup. [HuffPost]
IF YOUR MOUTH ISN'T WATERING LOOKING THROUGH THE PHOTOS OF THE MOST INSTAGRAMMED RECIPES FROM LAST MONTH You don't have taste buds. [HuffPost]
BEFORE YOU GO
REAL LIFE. REAL NEWS. REAL VOICES.
Help us tell more of the stories that matter from voices that too often remain unheard.