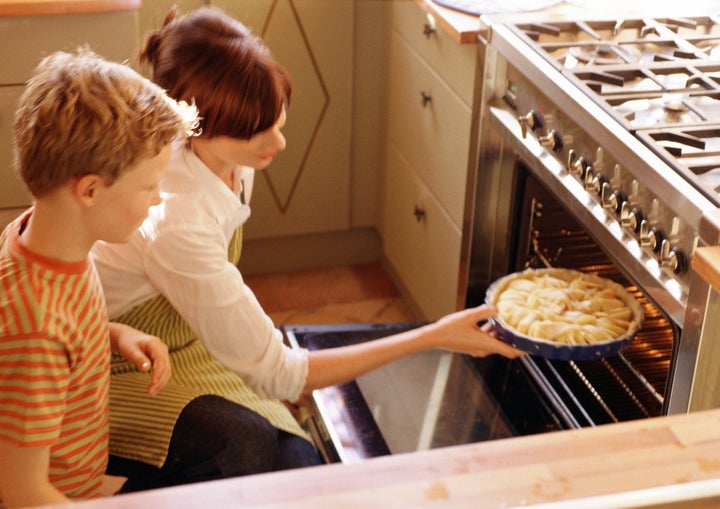 It's that time of year -- Halloween candy has been eaten, turkeys are on sale, Christmas and Hanukkah decorations are in the stores, the Nutcracker is playing -- and the collective anxiety in separated families begins while the holiday celebration plans develop. I am continually amazed at the lack of empathy most families demonstrate for the struggles children face navigating two (more?) households during the holiday season. Typically, once parents separate and start wrangling over assets, houses, child support and child custody, eventually they get around to objectifying their children as pawns in the negotiations. Unfortunately the holidays intensify the power struggle to the detriment of the youngsters.
At Kids' Turn, we are committed to teaching family members new ways to manage their lives with reduced conflict. Our philosophy is we cannot assume parents and children know the skills required to minimize the clashes inherent to separation and divorce. For example, we can say to parents, don't put your kids in the middle or don't fight in front of the children but most separating parents struggle with these concepts.
So in the spirit of encouraging new behaviors, here are some suggestions to help the adults in families ease the stresses on their children and themselves during the holidays. And remember, children grow to copy their parents and grandparents. We now have brain science to affirm how important we are as role models to our children and grandchildren. Do as I say, not as I do is no longer valid as a way to raise children. By managing highly charged emotional situations successfully, you are an excellent role model for the youngsters in your family plus you will feel better.
Be Flexible: Let's be honest, fighting with an ex over family traditions that will no longer occur is a waste of energy. Making the case of that's the way we always did it has no bearing on a newly reorganized family. Why not take your energy and plan new, creative holiday traditions with your children as the focus. Make home-made ornaments for the tree; serve the holiday dinner at a different time (Christmas Eve; the day after Christmas?); adopt a homeless family and prepare and wrap gifts for them; invite a new neighbor to holiday festivities. You get the idea. By planning activities during times you have control, you will feel less victimized by the circumstances.
Stop The Power Struggle: The quickest way to know you are in a power struggle with your ex is the physical reaction you feel in your solar plexus (your gut). You know the feeling -- the feeling you have been punched by a fist right in the middle of your torso. The best way to stop a power struggle is for one party (you!) to back away from it. It's okay to tell your ex let's talk about this tomorrow or this isn't a good time for me to consider this when pushed into an argument over holiday plans. By taking a time out in the middle of a fight or power struggle, you give yourself time to use your brain instead of your emotions to solve the problem.
Spend Less Money: The holidays are a time when parents and grandparents overspend in order to compensate for changes in the family. Parents who feel guilty about the separation may too easily rely on stuff to make life better for their children. Grandparents who have experienced a divorce or separation may be reminded of their own unhappy life episode triggering spending and overindulgence when they can't afford it. The post-holiday financial hangover will really give you the blues when the bills come in. Plan a manageable holiday budget and stick to it.
Make Time For Your Kids: Give your children (of any age) plenty of time. There are many free or inexpensive holiday things in which you can participate or observe. Walk, talk, build a snowman, bake cookies or make a bird house - anything where the focus of your time is on your child and free of blackberries, iPads or iPods.
Laugh: Even though the family separation may feel devastating or difficult, there is always something to laugh about. Children laugh naturally but the frequency with which humans laugh reduces as we get older. Find your inner child and laugh at something together. Rent an old silent movie or I Love Lucy, make some popcorn, and spend a couple of hours laughing with your children.
Be Happy For Your Children: As tough as it may be, if they have had a good time during a holiday celebration with the other parent, tell them you are glad they had fun. Remember your children always want and need your approval and you want them to be able to share their experiences with you.
Talk To A Friend: Be sure and have a close friend or relative to encourage and support you when you are feeling low. Remember, you are not alone and there is tremendous power in peer encouragement. The divorce rate in our country for first and second marriages is still very high and complicated by the economy. In an age when electronics monopolize so much of our attention, human relationships offer validation, encouragement and comfort.
Listen To Music: If the incessant holiday music makes you blue, listen to something else. The fact music influences our disposition is not an accident. There is a reason why more hospitals, dentists and cancer treatment centers are increasing patients' exposure to music. Music touches the most primitive parts of our brains and changes our moods. Put on vibrant upbeat music reflective of how you would like to feel.
So there you are. When you look back over the list of suggestions, there isn't one that costs a lot of money or requires complicated training and instruction. We wish each family in transition a holiday season when exploring new, fulfilling ways to expand your lives seems possible. 2012 will be here before you know it.