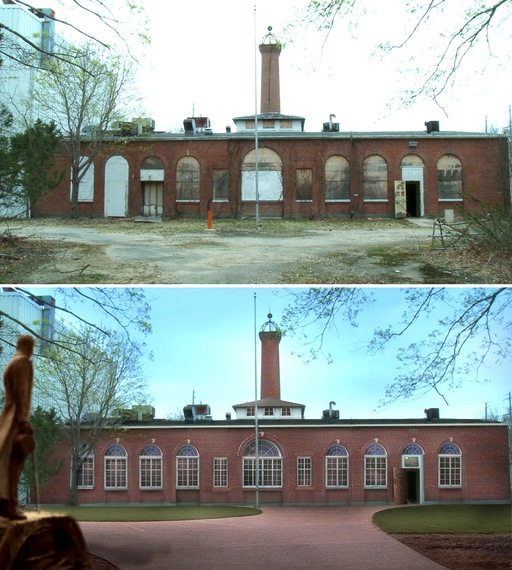 All over America, you can find museums honoring Thomas Edison.
In the Middlesex County, NJ, town named for him is a tower marking the site where the wizard of Menlo Park conjured up the incandescent light bulb and the phonograph. A new museum is being planned for the site as is a restoration of the tower and the surrounding Edison State Park.
And since the Menlo Park labs are gone, Henry Ford rebuilt them in Greenfield Village outside of Detroit.
Even Edison's birthplace in Milan, Ohio, is assiduously attended to, aided by Edison's ancestors.
But nowhere in his adopted country is there a structure dedicated to the inventor arguably more important than Edison in the creation of our modern era -- Nikola Tesla.
But there soon will be. Finally.
In case you missed it, to mark the great Serbian-born scientist's 158th birthday last week, Elon Musk, founder of Tesla Motors, pledged $1 million to the restoration and transformation of Wardenclyffe, Tesla's long-deserted final lab in Shoreham, on the north shore of Long Island, New York, into the Tesla Science Center at Wardenclyffe (TSCW).
Musk's donation is the middle step to open the TSCW. The first step was taken in May 2013 when, after a two-decade effort, the 16-acre-site was purchased for $850,000 by the TSCW, funds provided via an enthusiastic "Let's Build a Goddamn Tesla Museum" Indiegogo crowd funding campaign that actually raised $1.37 million in less than six months.
Musk's contribution was announced at the recently cleared Wardenclyffe site. The original lab building was constructed in 1901 and designed by architect Stanford White (who was murdered by millionaire Harry Thaw over showgirl and model Evelyn Nesbit, events depicted in the movies The Girl in the Red Velvet Swing and Ragtime) and largely financed by J.P. Morgan.
Along with the lab building, the dapper but somewhat eccentric Tesla also built a 187-foot-tall steel tower. Theoretically designed as a world telegraph antenna, Tesla's true intent was to transmit power wirelessly.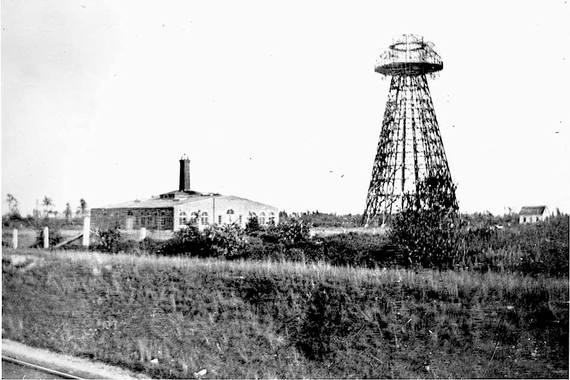 But after Guglielmo Marconi beat Tesla to a demonstration of radio (Tesla would win a posthumous 30-year patent battle over Marconi for the right to be called the inventor of radio), Morgan cut off funding. Tesla suffered a nervous breakdown, the creditors swooped in and the tower was dismantled in 1917. The lab building went through a number of owners before being shut down for good in 1987.
The effort to acquire the site and create a Tesla museum was initiated soon thereafter. After nearly 20 years, that effort appears poised to become reality.
TSCW now has Musk's million and around a half a million dollars left from the Indiegogo campaign as a start toward the approximately $5-$8 million that will be needed for the center to be finished. Since the Musk announcement, the TSCW has seen an upsurge in private donations. Plus, half of the proceeds from souvenir sales of the Tesla statue dedicated in Silicon Valley last year also will go to the TSCW. And the TSCW will soon start a "Buy a Brick for Nik" fund-raising campaign -- you'll be able to buy customized engraved bricks that will form patio floors and walkways around the site. I'll certainly be buying one...or two...or more.
TSCW president Jane Alcorn hopes to see other well-heeled tech folks and organizations pitch in. In addition, the TSCW constantly applies for government grants (a path likely to be smoothed by Musk's high-profile contribution) and there will be naming rights and sponsorship opportunities for auditorium, classrooms, galleries, science exhibits, et al.
Hundreds of Tesla enthusiasts and local volunteers have started to clear the grounds of a quarter century of neglected over-growth and to clean out some of the buildings on the property, and some of the buildings constructed by the several owners over the years will be demolished. Historic restoration is always a tricky and time-consuming business, and the interior of the main lab building is an absolute wreck.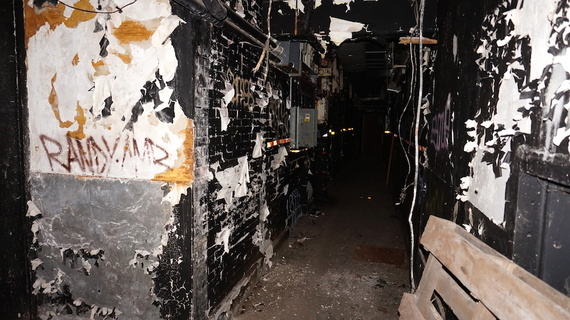 One improvement: you can now actually see the lab building as you drive along Route 25A, although a far more impressive street view is likely to be constructed. (Tesla's tower was located just inside the fence line.)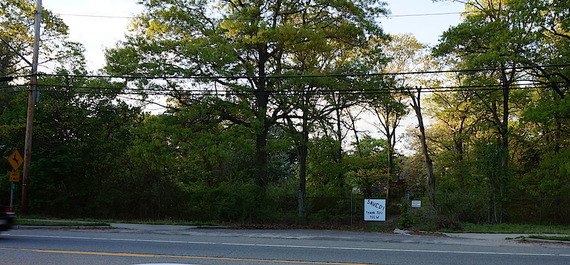 And a statue of the man who brought us AC power, radio, radio remote control and many other wonders, has already been installed on the site.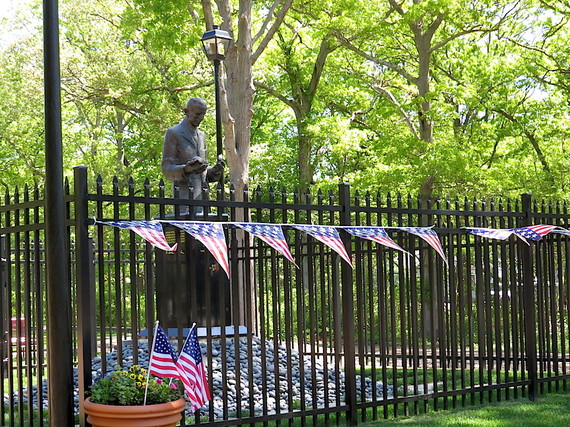 But what will Wardenclyffe actually become?
A technology innovation center
Wardenclyffe will be a permanent home for everything Tesla, natch. But considering its relatively remote location - Wardenclyffe/Shoreham is so far off the beaten Long Island path that the Long Island Railroad spur that runs behind the property is no longer in service - TSCW will have to be more than just an homage museum.
So the TSCW plans a true science learning center that will accommodate school groups, perhaps with input and assistance from the nearby Brookhaven National Labs. Amongst the plans for the TSCW are a Maker Lab, where "anyone with a good idea can try and build a prototype, sharing workspace, tools and skills," according to Alcorn, and an Innovation Accelerator, "where entrepreneurs will be able to turn their inventions into products and launch new companies, guided by mentors who have been down that path before."
One historic aspect of Wardenclyffe won't be restored -- the site's famous tower, central to the TSCW logo. Unfortunately, local town zoning restricts so tall a structure, but Alcorn expects a model of the tower will be built somewhere on the site.
Alcorn estimates it will take two years to open the TSCW doors once all the funding is in place, but warns "we've been learning that everything takes longer than it's first estimated."
Much longer. When the Tesla Science Center finally opens, it will have taken more than a century to turn Tesla's Wardenclyffe dream into a gleaming center of science, technology and innovation.
Calling all HuffPost superfans!
Sign up for membership to become a founding member and help shape HuffPost's next chapter