It's no secret that most eyes are on the bride during any couple's wedding day, but the man of the hour needs some attention too!
Traditional South Asian weddings usually involve a custom known as the "baraat," where the groom makes his grand entrance to the wedding celebration, ready to whisk his bride away. Over the years, baraat entrances have ranged from simple and small to elaborate and opulent.
The way we see it, the groom deserves his own moment to shine during his wedding day, so the more extravagant the baraat, the better. We scoured our image galleries to find some of our favorite entrances of grooms from all over the world. Take a look at our slideshow for some baraat inspiration that will have any groom entering his wedding celebration like a star!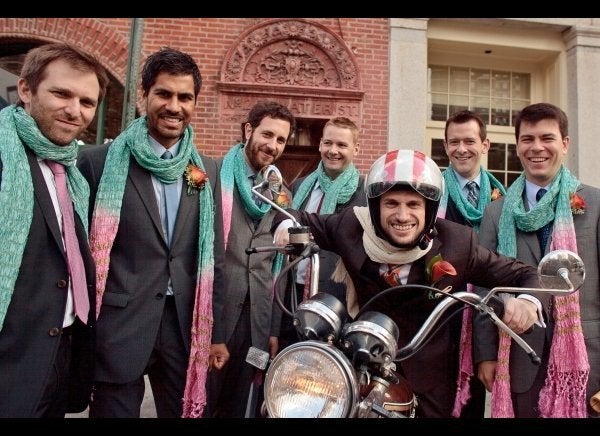 Inspiration for South Asian Weddings