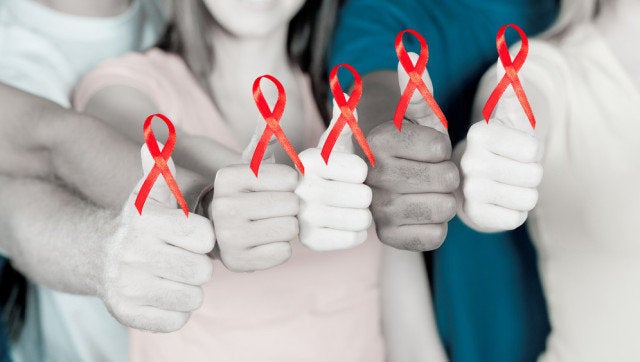 This week donors are meeting in Geneva to discuss the Global Fund's progress in fighting the three killer diseases: AIDS, TB and malaria. This is obviously a critical meeting for the Fund that has proven to save millions of lives already. Looking at the future, one thing is clear: we need sufficient funds and we need to spend them right. This week I've been sharing some exciting thoughts from leaders in the fight against the three diseases. Today, I'm excited to share with you some thoughts from Lucica Ditiu, the Executive Secretary of the Stop TB Partnership:
What is the state of the fight against TB?
In short, while there has been progress towards targets to reduce the number of TB cases and deaths, the global burden of TB remains enormous. TB care has saved 20 million lives in the past 17 years. The number of people getting sick with TB has fallen 2.2 percent since last year and a rapid diagnostic test is now available in 67 low- and middle-income countries.
However, alongside this progress, many worrisome trends and problems that threaten our progress remain. There were nearly 9 million people that fell ill with TB in 2011, yet we estimate that about one-third of those -- 3 million people -- either did not receive diagnosis and treatment or potentially got substandard care. We cannot hope to truly halt and reverse this disease if we cannot find a third of the people who have the disease to help them access treatment.
TB is airborne and killed 1.4 million people in 2011, but it can also be treated at low cost. We must do more to actively reach out to the most vulnerable -- those affected by multidrug-resistant TB (MDR-TB) and co-infected with HIV among them.
I'm glad you brought up MDR-TB; it was a focus of this year's WHO report and one of the Here I Am campaign' featured stories is of a fellow Kenyan -- Edward -- who was one of the lucky one: he was tested for and is receiving treatment for MDR-TB. What do we need to do to improve?
Edward does seem to have been lucky -- the World Health Organizations' recent TB control report showed that less than 4 percent of new cases are even being tested for MDR-TB -- which is both more difficult and more expensive to treat. We estimate there were 440,000 new cases of MDR-TB in 2011; we only found 56,000 of them and enrolled them in treatment.
This is a huge number of people who should have been provided with TB care and were not. I've said it before but governments need to recognize MDR-TB and scale up their responses -- unlike the treatment for drug-sensitive TB, multi-drug resistant TB drugs can cost as much as US$ 3800. MDR-TB is also airborne, and with 5 percent of all people affected by this dangerous form of the disease, we simply cannot afford to ignore the need to scale up our response to MDR-TB or it will simply become more expensive and more difficult to fight TB.
Can you tell my readers and I a little about why the Global Fund is critical in the response to TB?
TB is one of the world's best buys in health -- TB care has a proven track record in saving lives and growing economies, and the drugs to cure one case cost as little as $25. Much of the current financing for TB is covered by governments themselves. Only about 10 percent of what is spent on TB comes from international sources.
By itself, the Global Fund alone is estimated to be responsible for 90 percent of that with $440 million of the total $480 million provided by international sources in 2011. So you see what a critical role the Global Fund plays in external financing. However, it is essential that the Global Fund is fully resourced in order to maintain its essential role, while in the meantime bringing new donors on board to close our yearly financing gap of U.S. $3 billion for implementation of TB care.
The cancellation of Round 11 because of uncertainty over funds was a blow to many countries that had ambitious plans to scale up their responses to TB through Global Fund-funded programs. Zambia for example, which faces a large burden of both TB and HIV, planned to use a Round 11 grant to expand its ability to find and detect TB through the innovative use of mobile technology in remote and difficult to reach areas and increase the number of people living with HIV accessing preventive treatment against TB.
The Global Fund is critical because in its 10 year history it has been a key partner in the scale up that has allowed us to achieve what progress we have. Alongside countries that already fund their own anti-TB efforts; the Fund will be critical to building on our progress and success.
This week, many leaders from governments, civil society and communities affected by AIDS, tuberculosis and malaria are in Geneva for the Global Fund's mid-term replenishment, where they are looking back on the progress made and where the Fund will go next year -- what's your message to those gathered in Geneva?
Three people die of tuberculosis every minute of every day and yet, the fight against TB is grossly underfunded. A cure for most cases is available at a relatively low cost. This makes loss of life because of TB nothing short of an outrage.
Our plans must be ambitious. While the world is on track to halve the death rate associated with TB, neither Europe nor Africa is on track to meet the TB-related target of the Millennium Development Goal by 2015. We are doing a better job of finding MDR-TB and reaching people with HIV-associated TB but not enough.
Looking forward, the Global Fund Board and those leading its replenishment process need to be ambitious -- many countries had ambitious targets to expand their ability to find and treat TB, MDR-TB and TB/HIV when Round 11 was cancelled. The Global Fund has an ambitious strategy that includes important milestones for anti-TB efforts. The international community must find a way to fund that strategy and to ensure that resources are allocated in a way that achieves the greatest good for the greatest number of people.
Lucy Chesire: TB-HIV advocate from Kenya, Alternate Board Member of the Global Fund Board Communities Delegation
Dr Lucica Ditiu was appointed Executive Secretary of the Stop TB Partnership in January 2011. A native of Romania, Dr Ditiu is a physician and researcher who has devoted her career to improving the lives of people living in communities heavily burdened by tuberculosis (TB).
About the Here I Am campaign: The Here I Am campaign is a global call on world leaders to save millions of lives by supporting a fully funded Global Fund to Fight AIDS, Tuberculosis and Malaria. Here I Am brings the voices of people that are directly affected by AIDS, TB and malaria into dialogue about decisions that affect their lives and the lives of millions of others in their countries. Through video testimonies from all over the world, campaign ambassador advocacy, online actions and on-the-ground mobilizations, the Here I Am campaign is building collective power to end three of the world's most deadly diseases. www.hereiamcampaign.org.

Related
Popular in the Community