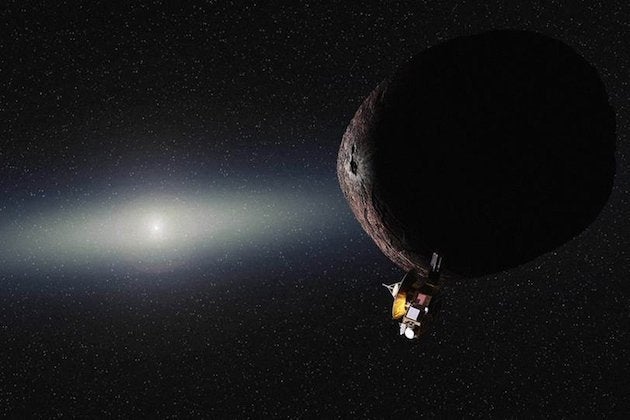 Two months after the New Horizon's spacecraft nailed the Pluto flyby, it's setting its sights on something new: a tiny icy object that sits in the asteroid belt past the dwarf planet. 
NASA's goal is to gather as much data as possible about this Kuiper Belt object (KBO), called 2014 MU69, while using fuel sparingly.
"This KBO costs less fuel to reach [than other candidate targets], leaving more fuel for the flyby, for ancillary science, and greater fuel reserves to protect against the unforeseen," Alan Stern, New Horizons principal investigator, said in a press release.
Stern said that 2014 MU69, identified as a good candidate with the help of Hubble telescope, is an ideal flyby target because of what it can teach us about the origins of the Kuiper Belt. At 100th of the size of Pluto, just 30 miles across, this KBO is likely similar to the building blocks that are thought to have come together to create the dwarf planet and other larger objects in the Belt.
"The detailed images and other data that New Horizons could obtain from a KBO flyby will revolutionize our understanding of the Kuiper Belt and KBOs,"said New Horizons team member John Spencer. 
 The craft will make four maneuvers toward the small icy object in late October and early November and could reach 2014 MU69 as early as January 1.
PHOTO GALLERY
Best Space Photos Ever Taken
Calling all HuffPost superfans!
Sign up for membership to become a founding member and help shape HuffPost's next chapter