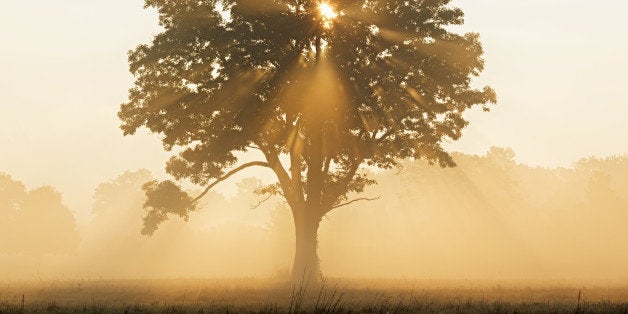 Here One Day
A Documentary Film by Kathy Leichter
Reviewed by Lloyd I. Sederer, MD

How can a person overcome the basic instinct we all possess to survive and take one's own life? The families, friends, coworkers, and many other intimates of the more than 39,000 people who suicide annually in the USA may wonder. Those close to the 22 veterans every day, men and women, who die by suicide may wonder. Doctors and other health and mental health professionals try to comprehend and explain. But words are often a limited means of communication, however earnest and heartfelt they may be.
Here One Day, in the tradition of fine journalism, shows you, rather than tells you. This award-winning documentary has many answers to the unnerving questions that suicide evokes.
This is a tough film to watch -- because it is done so well. It is a daughter's homage, her eulogy and loving tribute, to her mother who at the age of 63 jumped, no longer able to bear going on, from her dining room window into the abyss of a NYC apartment building's inner concrete courtyard.
Nina Leichter was the mother of two children; the wife of a New York state senator with more than two decades of public office; a gifted artist; a political activist and advocate; and a person whose fires burned intensely (sometime too much so) until she extinguished the flame. She was ill with bipolar disorder -- manic-depressive illness. This mental illness, which came on in her 40s, had (in her case) a relentless progression that left her, by the mid-90s, "ravaged" and "deteriorated." The images and the deeply personal storytelling of this film reveal to you how she came to the point of no return.
Kathy Leichter, the producer, director and daughter of Nina Leichter, exhumes, after 16 years, the artifacts of her mother's life, career and condition. She was 28 when her mother died. In this film, Kathy uncovers and dusts off her mother's recorded audiotapes, handwritten notes, drawings, a stunning mosaic table, photos, videos, record albums and -- yes -- a handful of still partially filled pill containers. We witness the arc of a woman, child of immigrants, who made a good life in New York until mental illness perturbed it deeply. It was Kathy, the daughter, who returned to her childhood home -- the NYC apartment from which her mother had jumped -- to live with her father, grieve and eventually discover these buried mementoes of a life lived and lost.
Suicide is hardest on the ones left behind. In the Leichter family, we see its corrosion on each member, still flush with feelings almost two decades after their loss. This is one reason, I think, why some regard suicide as "selfish." Its multigenerational impact is captured in this documentary, a legacy not just in this family but in countless others. There is a segment in the film, towards the end, where the ensemble of daughter, son, and father/husband unveil their broken hearts. The pain and its emotional scars seemed acute and deep, not that of a distant event. This portrayal, like looking into a therapy session, could be helpful to some and may be difficult to others.
The film culminates with Nina's suicide note. It is generous to others, as she had been. She asks them to live well, even though she no longer could. But her death remains the ineradicable stain on that wish. Only by finding better and more sustaining ways to effectively treat mental illnesses will we help to spare other families the tragedy that befell the Leichters.
Lloyd I. Sederer, M.D., is Medical Director of the NYS Office of Mental Health, Medical Editor for Mental Health for the Huffington Post, and Adjunct Professor at the Columbia/Mailman School of Public Health.
Dr. Sederer receives no support from any pharmaceutical or device company, and serves as an unpaid editor and writer at the Huffington Post.
Have a story about depression that you'd like to share? Email strongertogether@huffingtonpost.com, or give us a call at (860) 348-3376, and you can record your story in your own words. Please be sure to include your name and phone number.
Support HuffPost
A No-B.S. Guide To Life
Related
Popular in the Community