A new commercial for Bodyform pads reminds us that it takes more than a little blood to slow a woman down -- whether it's a scrape on the knee, or her period.
In the commercial, women do everything from surfing and skateboarding to boxing and ballet. And like any athlete, they face inevitable falls, bumps and scrapes.
And sure, they spill a little blood. But they also do what women do best: shake it off and get back on their feet (or surfboard, or skateboard, or mountain bike.)
Period stigma is heartbreakingly real, whether it's backlash to advertising for period-proof underwear, young women in Nepal being banned from daily activities, or women in developing countries who lack the resources to go to school while they're menstruating.
But something that half the population goes through -- and something that we can all thank for our existence -- has no reason to be stigmatized.
Bodyform's commercial, released in May, is a necessary reminder that menstruating has nothing to do with a woman's performance -- be it physical, academic professional or otherwise.
TL;DR: Anything men can do, we can do bleeding.
Before You Go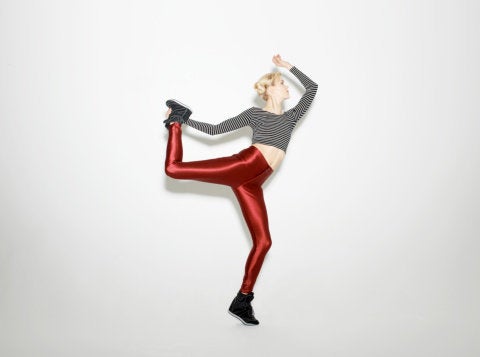 Top 10 Stupid Period Myths
Popular in the Community