Thanks to a new competition, one queer high school student will have the opportunity to receive a custom prom outfit that accurately reflects their gender expression, thereby allowing them to attend the seminal adolescent experience as their authentic self.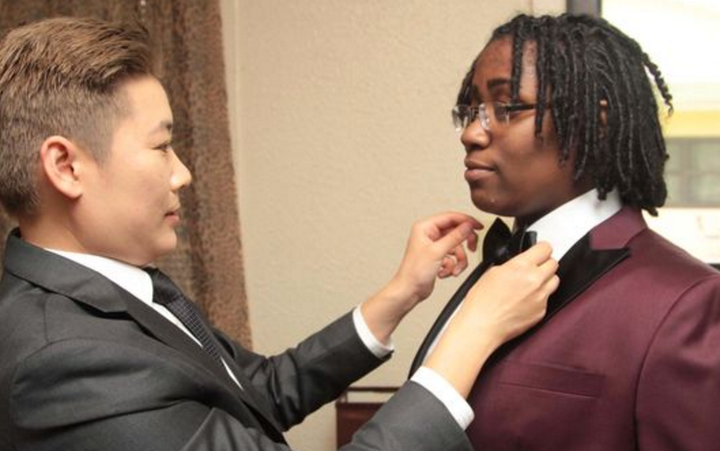 In response to the school, which eventually let Love attend the prom in the outfit of her choosing, Sharpe Suiting and NiK Kacy designed a custom tux and footwear for the queer teen. They even offered to throw an alternative prom, if needed. Now, the two designers want to extend that opportunity to other queer teens.
"Luckily, after an inordinate amount of press, and pressure from Love's family and the school board, the principal backed down and Love was allowed to wear whatever formal attire she chose," Sharpe Suiting designer Leon Wu told The Huffington Post. "Hand delivering that custom Sharpe burgundy tux and matching shoes provided by NiK Kacy to Love's house and seeing her face when she tried her prom outfit on for the first time was one of the highlights of my career so far, and it reminded me, yet again, of why I founded Sharpe in the first place."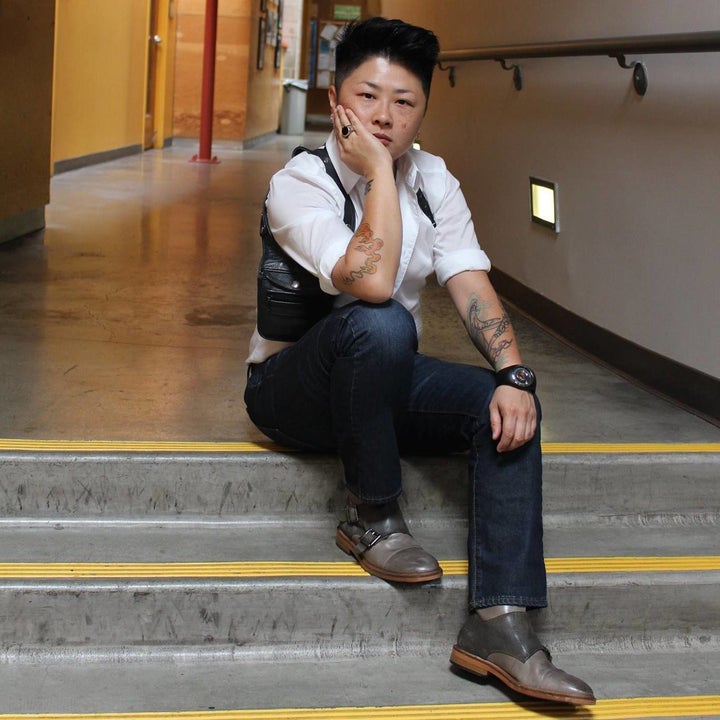 Here is how the competition will work: Interested high school students who identify as queer have until Feb. 15, to submit a video through The Love Fellowship website that explains why freedom of gender expression as an individual is important to them. The two designers will then pick one winner to receive a custom prom outfit and will share several of their other favorite entries on their social media channels, as well.
The pair of designers hope to make The Love Fellowship an annual project to help queer teens to express themselves fully at what many people consider one of the landmark moments of a traditional high school experience.
"High school is a time in a person's life when they start exploring who they are going to be and how they are going to express themselves," Wu continued. "How are they seen in the world? Will the world accept them for who they are?... Forcing youth to conform to rigid male-female gender expressions that don't accurately reflect their identities nullifies this celebration. It sends a clear message that those students who don't fit cleanly into arbitrary boxes are not worth celebrating, nor should even be included, which can cause a lasting impression throughout the rest of their lives. We should be striving to nurture individuality and creativity, and understand that each expression of self is valid."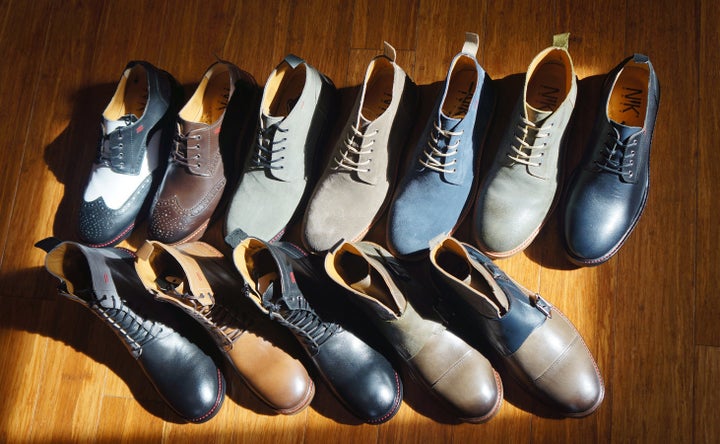 Interested in entering the competition? Head over to The Love Fellowship website to submit your video and stay tuned to see which high school student wins the opportunity to have their dream outfit designed by NiK Kacy and Sharpe Suiting.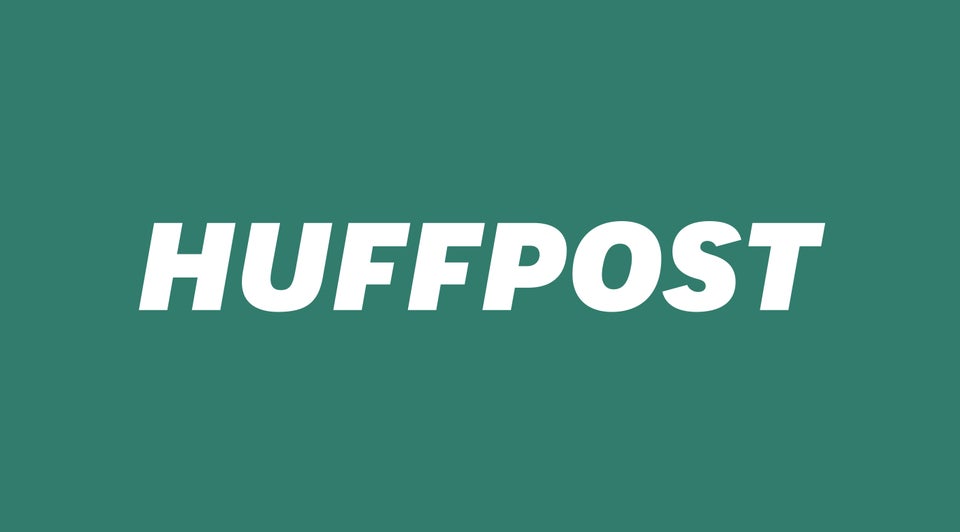 18 LGBT Kids And Allies Who Are Way Braver Than We Were At Their Ages
Popular in the Community