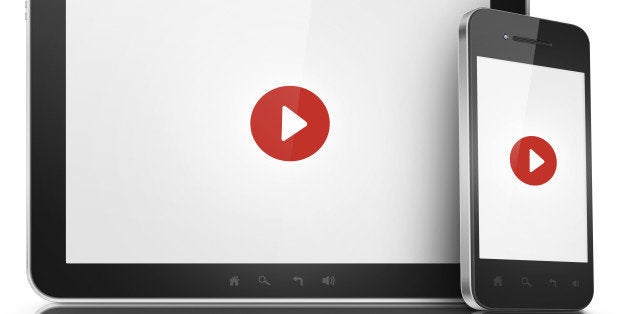 What separates two people with a passion for fashion or make-up? One person works at a retail store or make-up counter barely making enough money to make ends meet. The other person takes their passion online, creates content, builds an audience and monetizes their media. That's the path least traveled chosen by Liz Meghan, who started a YouTube channel four years ago when she was just 17 years old. She's a make-up and fashion guru with a loyal following of over 690,000 fans spread across her social media channels. Her YouTube channel alone has over 550,000 subscribers who tune in to watch her make-up tutorials as well as watch her model the latest fashion looks.
Liz Meghan makes up (no pun intended) a unique class of content creators that are using social media platforms to build an audience and build a business doing what they love. As time marches forward, more and more people are joining the ranks of people like Liz by expressing their passions, talents and hobbies online in hopes of gaining a viable audience to monetize their content.
In the Age of the Internet, a boss, talent scout, producer or big wig no longer has the power to dictate your ability to pursue your passion and achieve your hopes and dreams. Thanks to the Internet, you can choose yourself! You can be anything your heart desires and the Internet makes this easier now than ever before. With the right combination of passion, talent, creativity and endurance, you too can create a life and build a business and brand that you love.
The birth of eCommerce, blogging and social media has reduced the barrier of entry to entrepreneurship, allowing anyone for a very minimal cost to build a brand and business online. Now is the time to pursue your passion and there's no excuse. So what are you waiting for?
What's most captivating about Liz Meghan and her fellow content creators that are making a living online is that they never intended on building businesses. They simply focused on sharing their passion with the rest of the world, and along their journey came success and notoriety.
This is such a wonderful time to be alive. Never before in human history could you accidently build a business and earn a living doing what you love, but that's exactly the opportunity we now possess thanks to the Internet.
Icanbesociety.com chronicles the stories of Internet elite's like Liz Meghan, who have turned their passion into a lucrative business. I had the opportunity to interview Liz, where she shared her story and her secrets for success on YouTube. Liz is wise beyond her years. At just 21 years old, she exudes confidence and self-assurance that is awe-inspiring!
Why did you decide to begin making videos on YouTube?
"I decided to make YouTube videos because I wanted to share my creativity and my love of make-up and fashion with others. I had no idea how many people would actually watch them. I saw that other girls made YouTube videos showing make-up tips and techniques and I just knew that I shared their love for make-up, so I decided to give making videos a try. I didn't have a very good camera at first, and I had only a very basic understanding of video editing, but I learned from others and I gradually improved my techniques and my equipment and I am proud of the videos I make."
Do you make a living on YouTube?
"I do make a living off of my YouTube material and I am so blessed and so thankful to all who have made it possible. Never in a million years did I dream I could actually make a living doing something I love this much!"
How do you make money on YouTube?
"YouTube pays me by putting ads on my videos. The amount of money I receive each month is based on how many views my videos have."
Who produces your videos, who has helped you build your brand and how have these people impacted your ability to pursue your passion?
"This question brings into focus the fact that this has really expanded into a family "project". I have a large family...there are ten of us all together, my parents and my 7 siblings. We are a neat group of people and I love being around my family....they inspire me, and they help me handle all of the many aspects of having a successful YouTube channel. My brother Eli does some of my videography. He does my fashion shoots that highlight fun fashion trends that I love. Eli and I collaborate on ideas to get my vision for the video and Eli shoots the entire footage. It requires a lot of time, but it is worth it. Then I do all the editing and come up with the final project so I am sure it feels like me and what I want to "say" through the video. If you want to see some of Eli's skills, they are showcased on EliJosephMedia.wordpress.com. He's really cool! My sister Emily helps with all of my business management. She is my publicist. She sorts through email offers and communicates with companies on my behalf. We collaborate on what I would like to do and she helps make it all come together! She helps me stay focused and helps organize the business side of my life. She is amazing!
My dad is an accountant, so he helps with all of the book keeping and stuff like that. He is awesome!
My mom is my life advisor. She helps remind me who I am and encourages me to pursue my dreams and that I can do anything I set my mind to. Everyone needs a good cheerleader!
The rest of my family simply helps keep me sane and they all help me enjoy the simple things in life...family."
If social media didn't exist, how would this impact your ability to pursue your passion?
"I think that if social media didn't exist I would still love make-up and fashion for sure, but I wouldn't have the opportunity to impact half a million young ladies from all over the world to feel good about themselves through proper make-up application and loving wearing whatever the heck they want to wear and rocking it!
One of my first videos that I made was about my struggle with acne. It's crazy to think that because of my willingness to share my bare face with "the world" that I would touch so many people facing the same struggle.....There are currently nearly 8 million views on that video and I am so touched by the comments from so many other people that struggle with acne."
What advice would you give others looking to pursue their passion online?
"I would say that you should always pursue what you love most, whether it is on YouTube or somewhere else. Whatever makes your heart get excited and motivates you to enjoy waking up in the morning is what you should pursue and pursue it passionately. If you have something to offer that would somehow help others through life, then go for it. It's ok to start small and just stick with it. There will be days it is simply extremely fun to do and other days it is hard work.
In the end whatever makes you happiest is what you should pursue so you can love what you do and inspire others to do what they love."
To review the full Q&A interview with Liz Meghan and receive an autographed inspirational quote card from Liz, visit: icanbesociety.com/lizmeghan
Popular in the Community