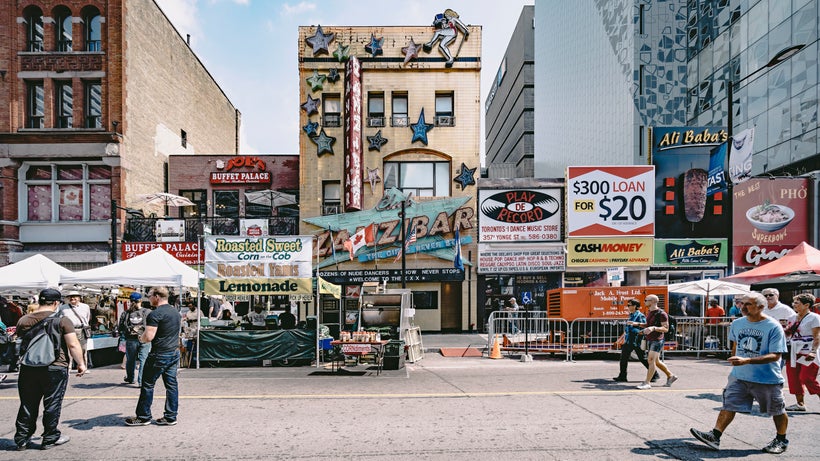 Brian J. Roberts is a writer who's been featured in CNBC, Time, Inc. Huffington Post and others. Follow him here.
A few weeks ago I flew out to Nashville, Tennessee.
It was a last minute business trip, and I was eager try out the local fare, but I didn't have time to do any research beforehand. Sure, billboards and various marketing messages were up all over town, suggesting where to go and what to eat, but I opted to seek out advice from locals and online reviews instead.
Without even realizing it, I was on the opposite end of trust marketing.
Trust marketing is a concept that originated at the MIT Sloan School of Management, and is based on the theory that customers make the majority of their purchases based on advice, reviews, and company information that is all readily available online. The first study on trust marketing originated back in 2000.
Nowadays, virtually all of us do these things before making a purchase.
To learn more about this phenomenon, I spoke with Peter Mühlmann, the Founder and CEO of Trustpilot, an online review hub boasting over 30 million reviews. "In an age of fake news and ambiguous marketing, consumers have offered their own solution: other consumers. Customers are using crowd sourced decision making, relying on the experiences and opinions of others" he said.
"The crowd's voices, opinions, and beliefs now say much more about a brand than traditional advertising or marketing, which is why it's more important than ever to build trust and engage with that crowd" he continued.
Where Things Go Wrong
Some brands do it the right way, by engaging with their customers on social media, review platforms and message boards. But some do it the wrong way by ignoring negative feedback or acting as if their brands are perfect. But ignoring a bad review or failing to be transparent is like sweeping a spill under the rug; it doesn't make it go away, it just makes it get worse.
Regardless of the platform or medium, it's now more important than ever for marketers and advertisers to invest in trust marketing. The data is concrete and suggests that without a game plan, traditional marketing dollars will start to fall short if they haven't already.
It's hard to say when consumer confidence will be restored to its normal levels; sins of the past may make that nearly impossible. But like it or not, distrust is now ubiquitous. "Fake news" is now part of the world we live in. Each and every time it's disseminated, brand trust takes another gut punch - and so do today's marketers.
How To Make It Right
"Trust marketing strategies all have one thing in common: They aim to build trust and transparency with customers and potential customers. From aggregating authentic, representative reviews about your brand to giving the public a clear picture of your corporate policies, this type of marketing can pay dividends" said Peter. "In a world where shoppers have virtually unlimited options, trust in a specific brand is often the deciding purchasing factor."
REAL LIFE. REAL NEWS. REAL VOICES.
Help us tell more of the stories that matter from voices that too often remain unheard.
This post was published on the now-closed HuffPost Contributor platform. Contributors control their own work and posted freely to our site. If you need to flag this entry as abusive,
send us an email
.