 Snow sports enthusiasts may need to transition into water or rock sports in the near future because the era of long, cold winters with heavy snowfall may be a thing of the past.
The effects of climate change can be easy to miss for some, but for ski resorts that depend on natural snowfall for their businesses -- which are increasingly having to invest in snowmaking technology due to a lack of natural snow -- the changing global climate is impossible to ignore.
A new report from geosciences journal Hydrology and Earth System Sciences may bolster some resort's fears of a shrinking ski season suggesting that by 2050, mountains in the Upper Colorado River Basin -- which stretches across Wyoming, Utah, Colorado, New Mexico and Arizona -- could cause the spring thaw to occur as many as 6 weeks earlier than usual because of global warming and the occurrence of extreme dust events in the region.
"The early disappearance of snow could further add to water supply problems in the already over-allocated river, especially in the Upper Colorado River Basin, which lacks the big reservoirs of the Lower Colorado," reads Climate.gov's analysis of the report. "Earlier arrival of snow-all-gone dates also means a longer dry season, which would increase fire risk and stress aquatic ecosystems."
Snowfall elevation is moving up the mountains and lower elevation ski resorts are getting hit by the effects of climate change, said Anne Nolin, professor of geosciences and hydroclimatology at Oregon State University said at a recent environmental conference. Nolin added that over the last several decades in North America there has been a 1.5 to 2 percent decline in snow during the spring per decade. Meaning the snow season is getting shorter.
CEOs from some of North America's most popular ski resorts -- Aspen/Snowmass in Colorado, Jackson Hole in Wyoming and Whistler Blackcomb in Canada -- spoke about the realities the industry is now facing at the conference.
"Jackson Hole was always known as being too far [away], too cold and too steep. Some of that is being mitigated, but not in the proper way," Jackson Hole's CEO Jerry Blann said at the conference, according to Outside magazine. "We have some routes on the mountain that are only manufactured snow."
But the problem doesn't just exist in the American West -- more than half of the 103 ski resorts in the Northeast are expected to not be able to maintain a 100-day ski season by 2039, The New York Times reported last year.
Experts warn that by 2100, only four out of 14 major ski resorts in the Northeast U.S. will remain profitable if climate change continues at its current rate.
As the mountains heat up, in general, resorts have been able to respond by making more snow on their own, but man-made snow still melts and if warming continues, snow manufacturing may just not be effective.
"This spells economic devastation for a winter sports industry dependent upon predictable, heavy snowfall," the report stated.
"Without intervention, winter temperatures are projected to warm an additional 4 to 10 degrees Fahrenheit by the end of the century, with subsequent decreases in snow cover area, snowfall, and shorter snow season," the NRDC reported. "Snow depths could decline in the west by 25 to 100 percent. The length of the snow season in the northeast will be cut in half...All of this translates into less snow and fewer people on the slopes."
Before You Go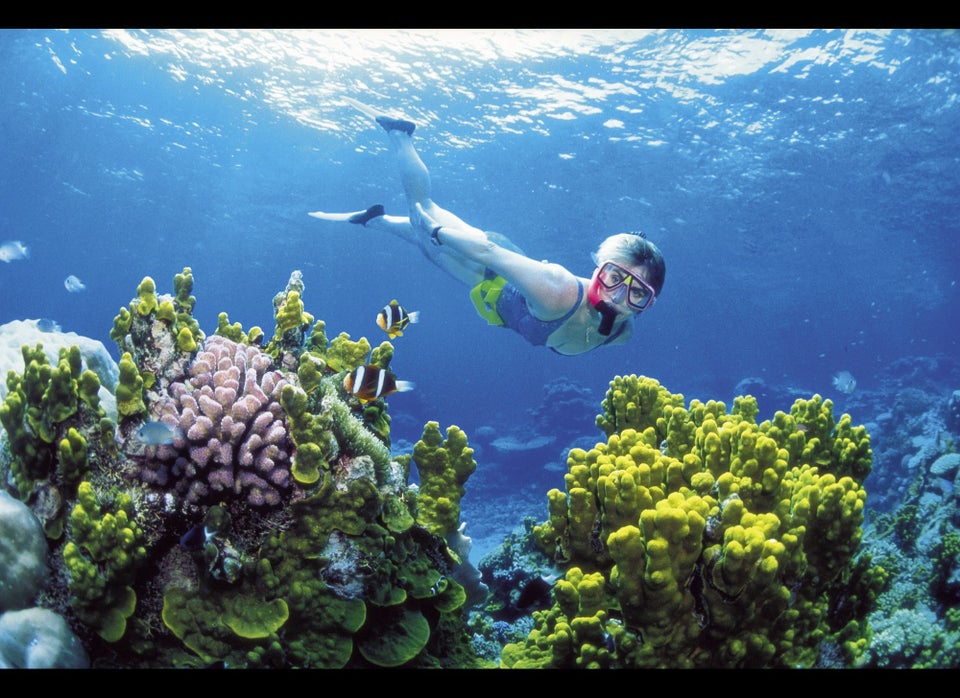 What Climate Change Just Might Ruin
Popular in the Community