At a recent panel discussion during the Tribeca Film Festival Saturday, comedian Abbi Jacobson opened up about just how closely her character in "Broad City" mirrors her own personality in real life. 
"I think the core of 'Abbi' on the show is definitely the core of me,'" she said.
Jacobson was there in honor of Chris Gethard's comedy special "Career Suicide," a poignant and hilarious one-man show about his extensive dealings with depression that'll soon air on HBO. 
Comedian Pete Holmes and director Judd Apatow rounded out the panel, along with "This American Life" producer Ira Glass, who hosted.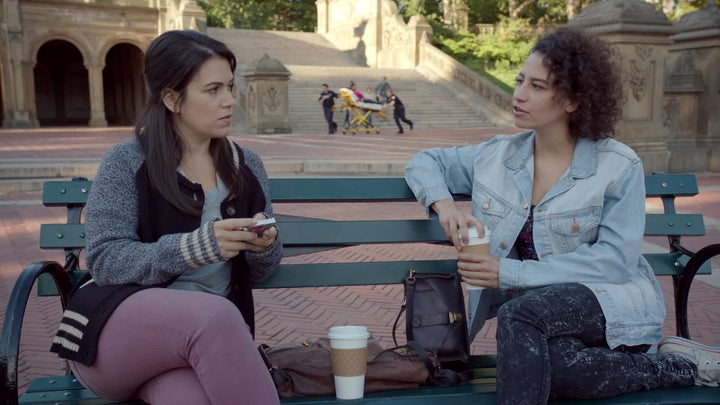 Glass asked the panel in general (and then Jacobson in particular) what it's like to take very personal memories and offer them up to an audience. 
"I think most of the stuff we do is based off our lives," Jacobson explained, noting that "if people aren't giving themselves in the [writers'] room, then we just can't invent. It kind of has to stem from something real for us." 
"Most of the conversations Ilana and I have as the characters, before we shoot it, we stand there and we say to ourselves, 'I can't believe we're actually doing the conversation that we had in real life on the show,'" she continued. "So, it's like, a lot is based on our actual shit. A lot of convos, directly pulled ..."
"Between you and her?" Glass asked.
"Yeah," Jacobson replied. "We started off with a Google spreadsheet that was just shit that we talked about, and then we ran out of stuff. We had to hire other writers."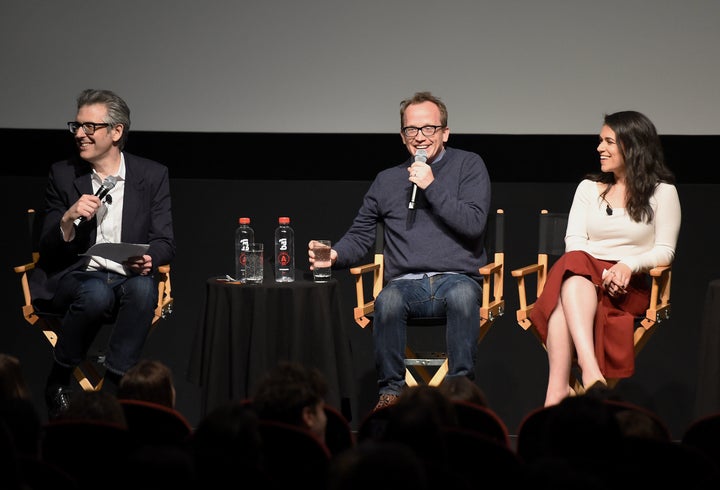 Jacobson mentioned that Gethard was once her improv teacher at the Upright Citizens' Brigade theater in Manhattan, when she was starting out in comedy. (He was Holmes', too.)
When she brought that up, Gethard laughed, "Everyone in comedy who I taught in my class, I've just watched them skyrocket past me."
The comedian won't have to feel like he's lagging behind for long. After earning a cult following thanks to "The Chris Gethard Show" and, more recently, the popular podcast "Beautiful/Anonymous," it looks like he's poised to take his place in the spotlight.
"Career Suicide" premieres on HBO May 6. "Broad City" will return to Comedy Central in August 2017.
REAL LIFE. REAL NEWS. REAL VOICES.
Help us tell more of the stories that matter from voices that too often remain unheard.
BEFORE YOU GO