Presidential hopefuls Hillary Clinton and Donald Trump differ in many ways, like their stances on women's rights and immigration, for example. Unsurprisingly, their wedding ceremonies were also very different. And by that, we mean total opposites ― all three, in Trump's case, though for obvious reasons we'll focus on his third, to wife and prospective first lady Melania Knauss.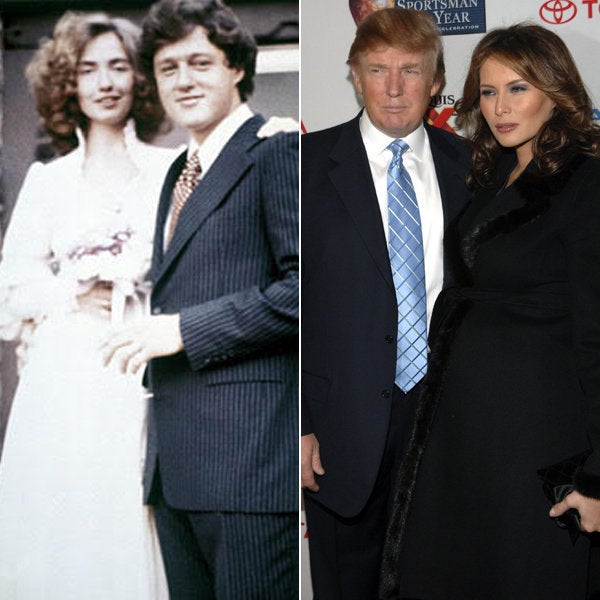 Note that Trump's most recent wedding on January 22, 2005 took place after he'd already made his billions ― or whatever money he's actually made. And Clinton's 1975 ceremony was small and low-key, as it occurred when the pair were still teaching law at the University of Arkansas and only just starting to enter politics.
Still, it's interesting to see how they stack up. Read the rundown below.
The Venue: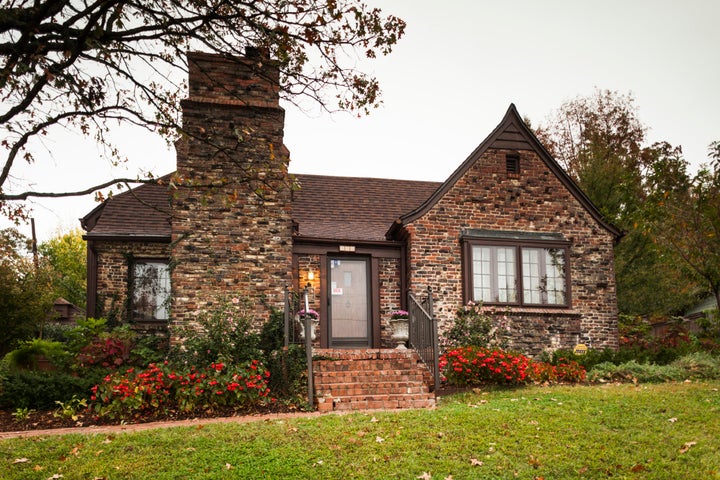 The Clintons' ceremony took place in the living room of their early 1930s house with Walmart furnishings in Fayetteville, Arkansas. Bill purchased the home for $20,500, according to the Clinton House Museum.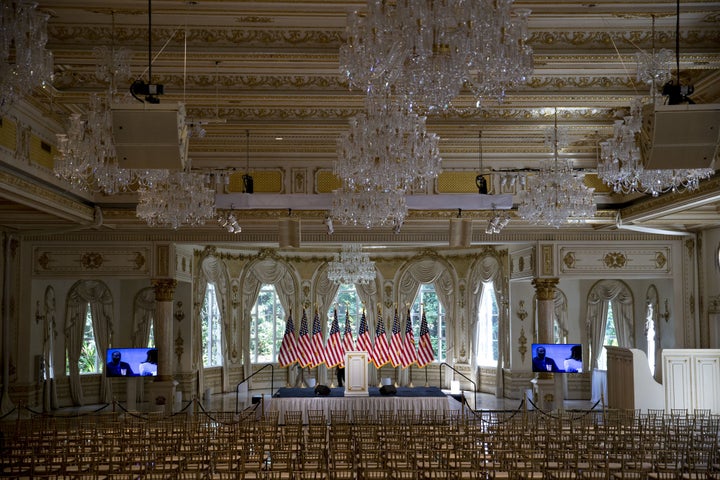 The Trumps wed at Donald's Mar-a-Lago estate in Palm Beach, Florida. The festivities took place in the villa's 17,000-square-foot ballroom, according to People.
The Guests: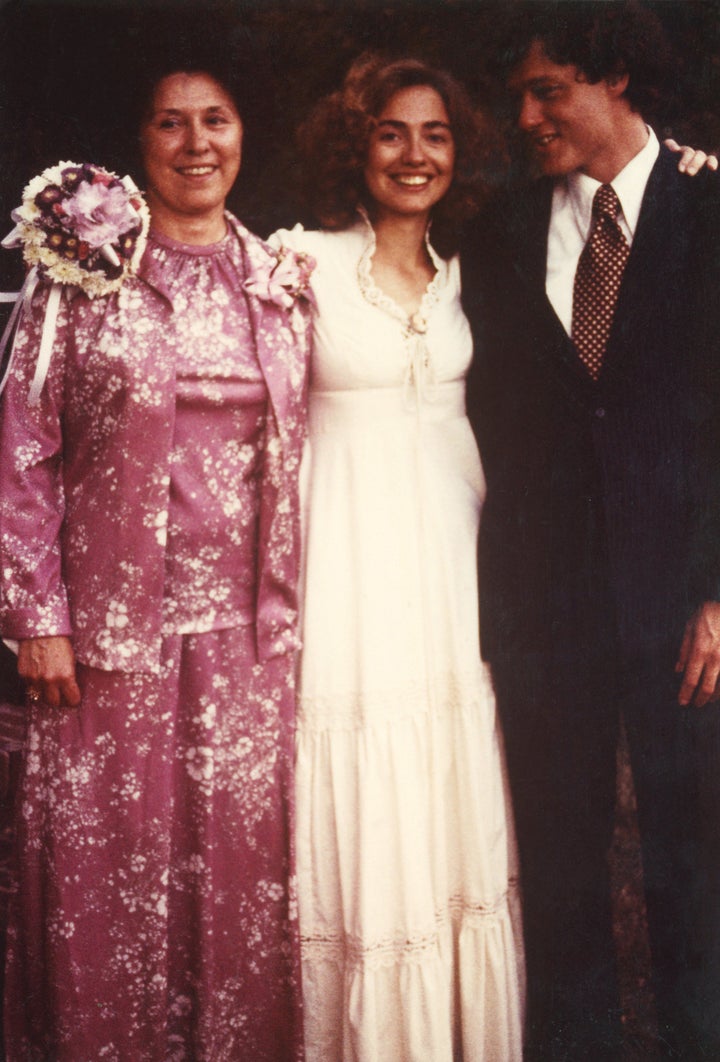 Only immediate family and close friends attended the Clintons' wedding ceremony. The day after the ceremony, they had a larger wedding reception with 200 friends and political supporters, according to the Clinton House Museum.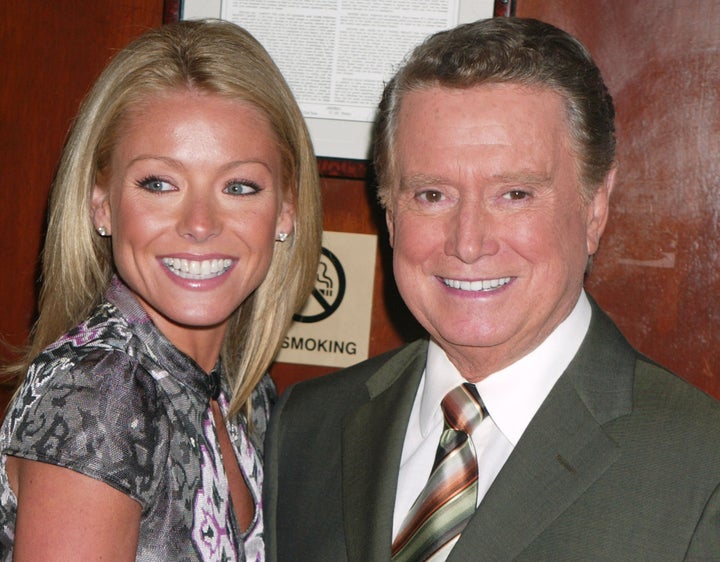 There were many famous guests in attendance at the Trumps' wedding, and believe it or not, even the Clintons showed up. Other famous guests included Katie Couric, Matt Lauer, former New York City mayor Rudy Giuliani, Star Jones, Barbara Walters, Regis Philbin, Kelly Ripa and Simon Cowell, according to People.
The Dress: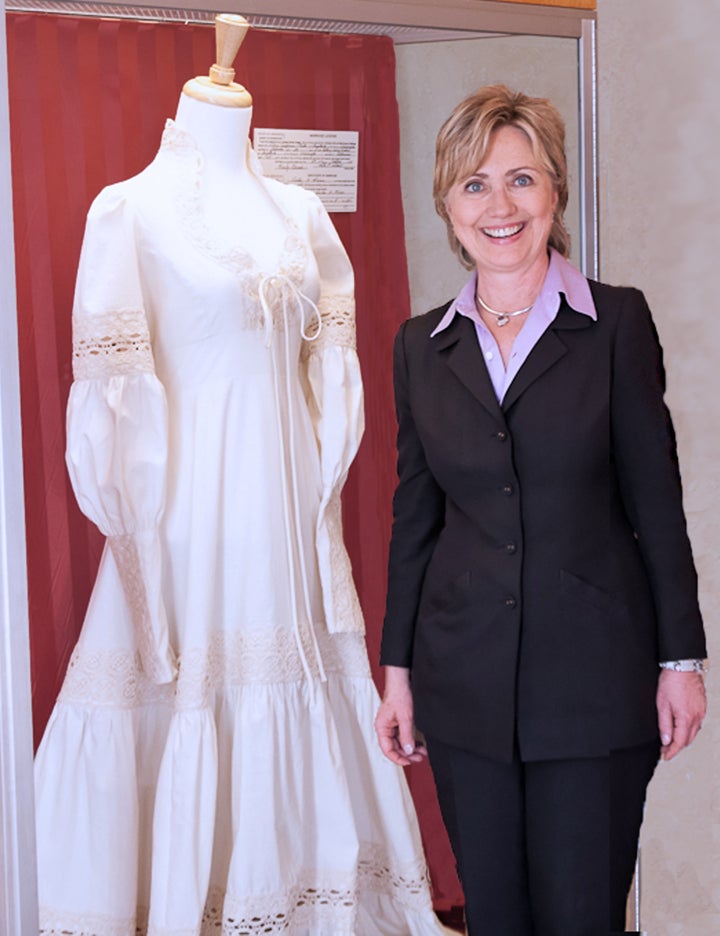 According to Vogue, who featured Melania in the gown on the cover of their February 2005 issue, "[She wore] a white satin Christian Dior gown made from 300 feet of material and embroidered with 1,500 crystal rhinestones and pearls. Estimated to have cost in the region of $100,000, it is thought to be one of the most expensive wedding dresses ever made." Melania was advised to eat well before the wedding in order to be strong enough to wear the massive dress, the mag reported.
The Ring: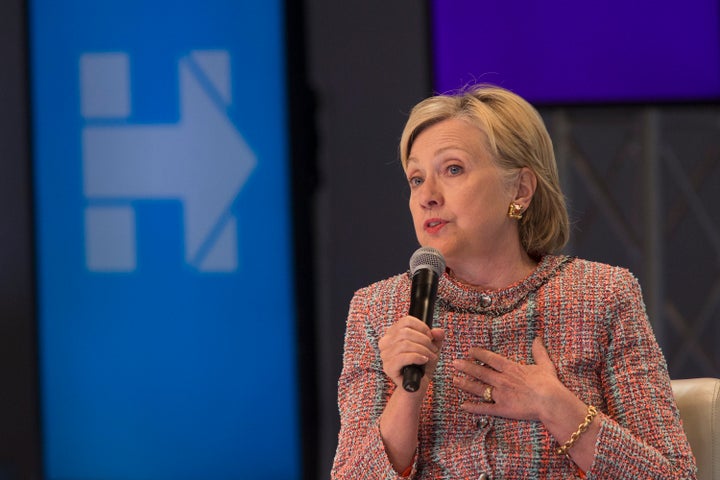 Hillary reportedly didn't want an engagement ring. Instead, she and Bill exchanged family heirloom wedding bands, according to an old article in the Arkansas Gazette.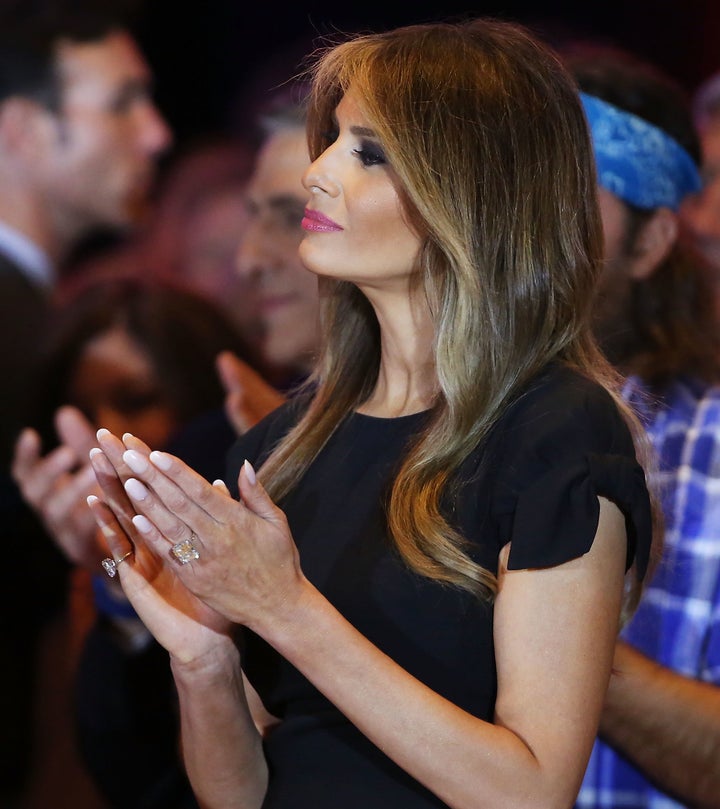 Details about Melania's ring are hard to come by. According to The Hollywood Reporter, Donald purchased the 12-carat, emerald-cut Graff ring for $1.5 million, though that's estimated at half its retail value. Others say Donald was gifted the ring in exchange for promotion on "The Apprentice."
The Cake:
The Clintons purchased their simple wedding cake from Chuck's Cake Shoppe in Fayetteville, according to the cake shop.
The Trumps had a five-foot-tall Grand Marnier-flavored wedding cake, according to Vogue. It was the second most expensive celebrity wedding cake of all time and took two months to create, Fox News reported. The seven-tier cake weighed 200 pounds, was 32 inches in diameter and was covered with 3,000 white icing roses.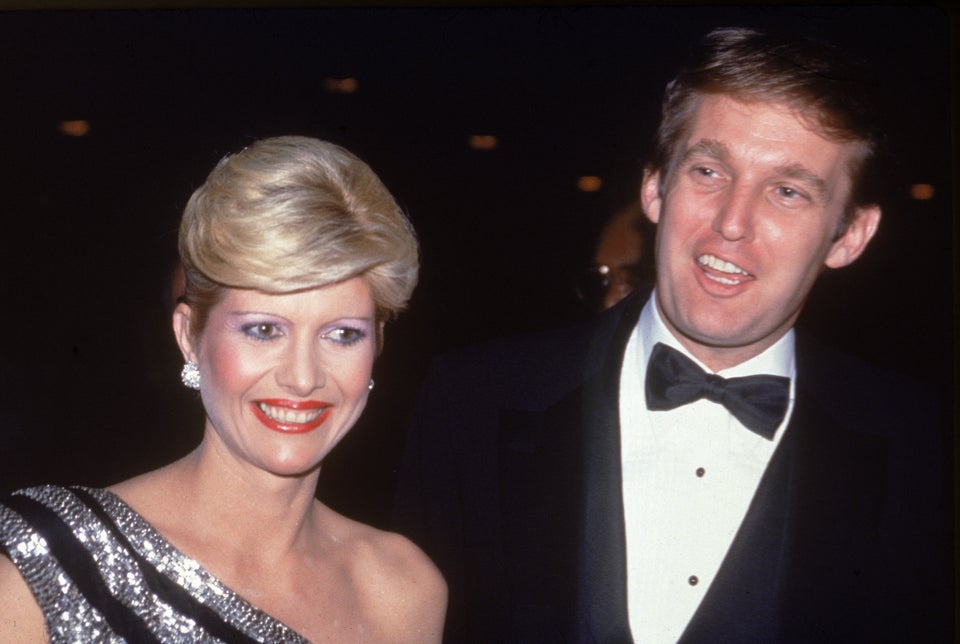 All The Ridiculous Things Donald Trump Has Said About Marriage
Popular in the Community