How hard is it to be an Olympic athlete? Indescribably so, says Marko Damiani, a personal trainer at DavidBartonGym Century City in Los Angeles, who nearly qualified for the 2004 games in Greece as a member of Croatia's Taekwondo team. "Nobody knows how much blood, sweat and tears goes into that medal," he says. But there's at least one aspect of Olympian effort that's more easily quantifiable: calories in and out, though the amounts vary drastically by sport, duration and the athlete's body size and resting metabolic rate, or how many calories he or she burns doing nothing. Here's how six summer Olympic sports stack up:
1. Track and field: marathon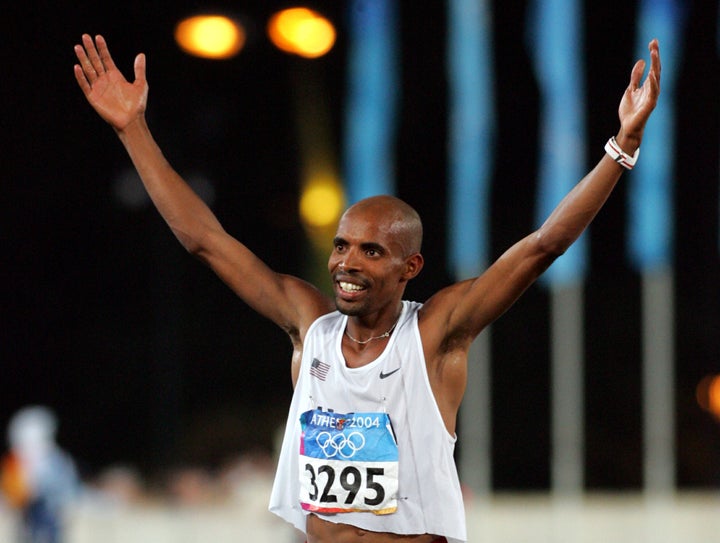 Soon-to-be four-time Olympian Mebrahtom Keflezighi can zip through a marathon in less than two hours and 10 minutes – a pace that burns about 2,339 calories in his 125-pound body, according to calculations using the Compendium of Physical Activities. One of the biggest challenges of fueling for those 26.2 miles? "You don't want to eat too much because you do kind of want to be light and lean," says Teal Burrell, a participant in the U.S. Olympic marathon trials, "but my thing has always been making sure you're getting enough." During training, she generally eats stir fry for dinner and "typical runner fare" like toast, bananas and peanut butter before morning runs.
2. Track and field: 100 meters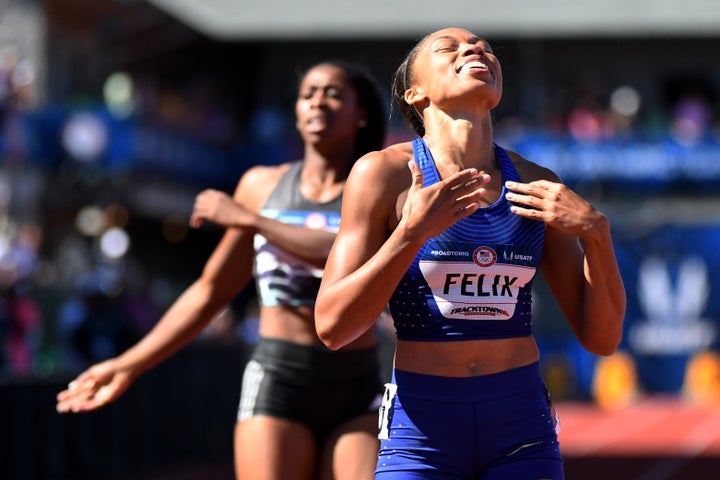 It took less than 11 seconds for Allyson Felix to sprint her 100-meter leg in 2012 – a clip that burns just a handful of calories in that moment. But that hardly means sprinters' bodies aren't calorie-torching machines. In fact, one study found that exercising in just five 30-second intense bursts – a total of only 2.5 minutes – burns about 200 extra calories a day. "Nobody's just fueling for that minute," says Felicia Stoler, an exercise physiologist and registered dietitian in Red Bank, New Jersey. While endurance athletes emphasize carbohydrates, for instance, sprinters may prioritize foods that don't weigh them down, and hydration. "[Athletes] need to be well-fueled, period," Stoler says.
3. Gymnastics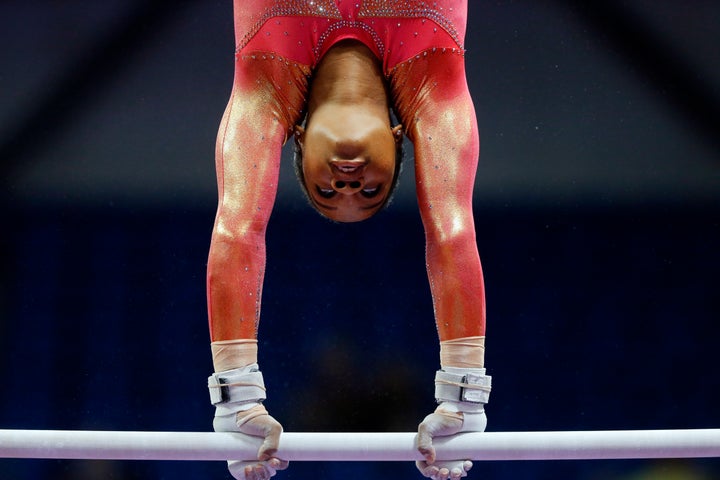 When petite powerhouse Gabby Douglas takes the floor for a 90-second-or-less gymnastics routine, viewers can feel their hearts pound and breath escape them. But Douglas? Her 110-pound body will only burn about five more calories in those moments than she'd burn at rest, according to calculations considering duration, body weight and a measurement of exercise intensity. But fuel is crucially important for gymnasts, "who can really struggle with making sure they get enough nutrition" between multiple events, says Jessica Crandall, a former professional dancer and registered dietitian in Denver who works with athletes. She recommends they eat easily digestible snacks with a balance of carbohydrates and protein, such as granola, string cheese and smoothies.
4. Swimming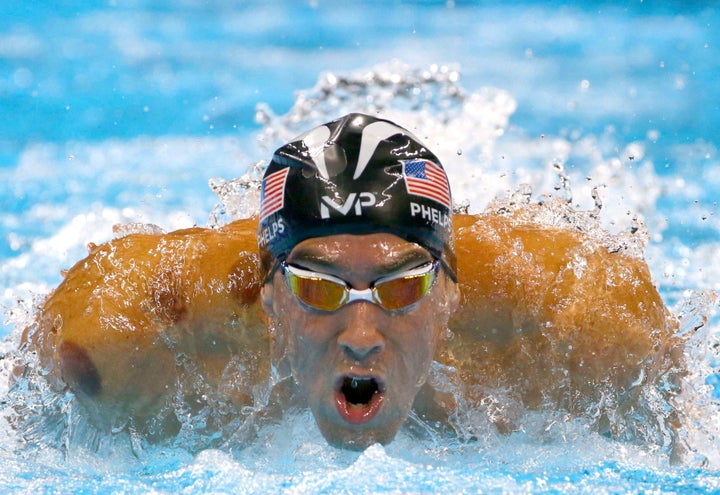 Rumor has it that Michael Phelps eats at least 12,000 calories a day – an enormous amount, yes, but also one that's needed to account for the 5,182 more calories his 200-pound body might burn during six hours of training, according to calculations using the Compendium of Physical Activities. (A single under-two-minute event, meanwhile, burns closer to 40 calories). Consuming so many calories is "very difficult," Stoler says, and many of them would need to come from healthy fats like nuts, nut butters and avocados. Hydrating effectively and avoiding cramping can also be tough for swimmers, Stoler adds. "Swimming is among the more challenging sports" to fuel for, she says.
5. Archery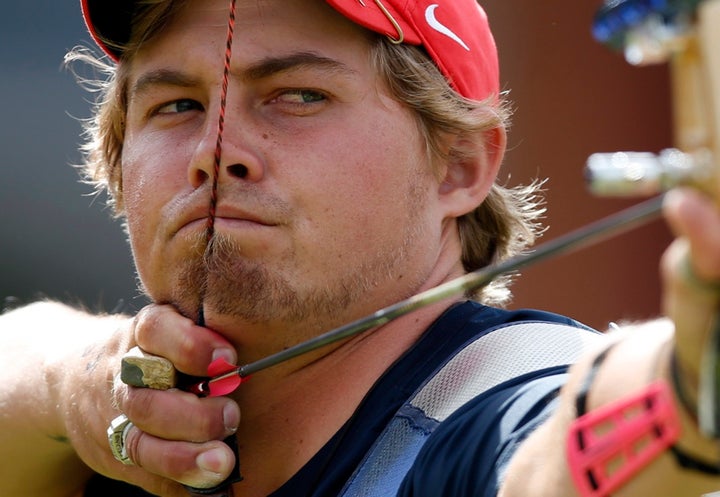 Archery isn't the most buzzed-about sport, nor is it the most physically strenuous: 190-pound Brady Ellison, who took home the silver medal in the 2012 summer games, for instance, will only burn about 25 calories during the four minutes he'll have to shoot six arrows. Still, nutrition is important for sports that tax the mind, says Crandall, a spokeswoman for the Academy of Nutrition and Dietetics. "Mental clarity comes from food," she says. "When we overfeed ourselves, sometimes it makes us sluggish; our brains get a little fatigued." Athletes and laypeople alike, then, can benefit from brain foods such as fruit, nuts and whole grains, she says.
6. Taekwondo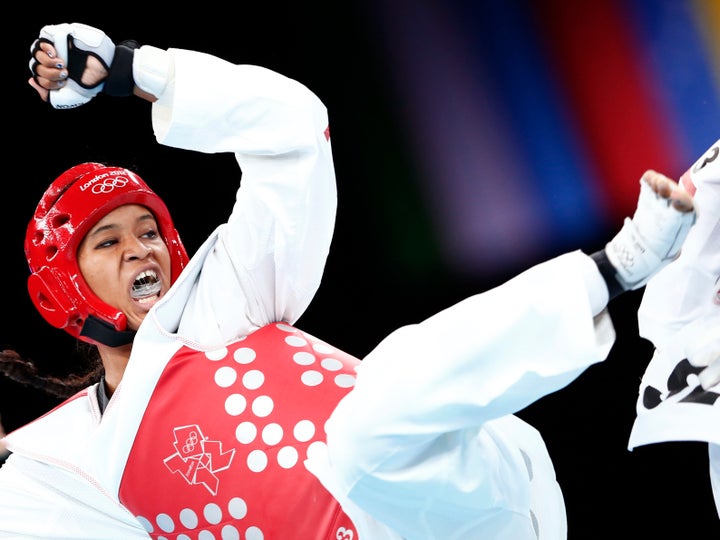 Team USA's four Taekwondo competitors range in size from 140-pound Paige McPherson to 240-pound Stephen Lambdin, and they will burn about 66 and 112 calories, respectively, during three two-minute fights, according to calculations using the Compendium of Physical Activities. Still, their diets are likely similar, says Damiani, who ate a lot of pasta and other carbohydrates before competing, and protein – think fish, meat, eggs and protein shakes – to rebuild muscle after. Whether training a professional athlete or an average Joe looking to drop a few pounds, Damiani recommends similar-quality foods. "The food is always the same," he says. "Like gas for a car, premium is always the best."
Related
Before You Go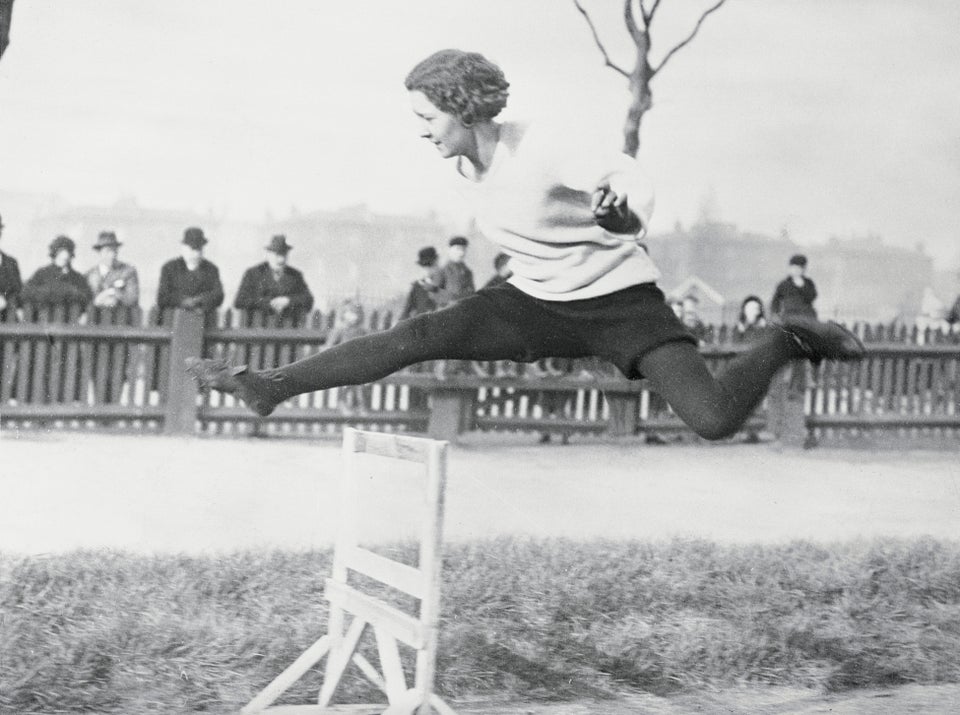 The Olympics Throughout History