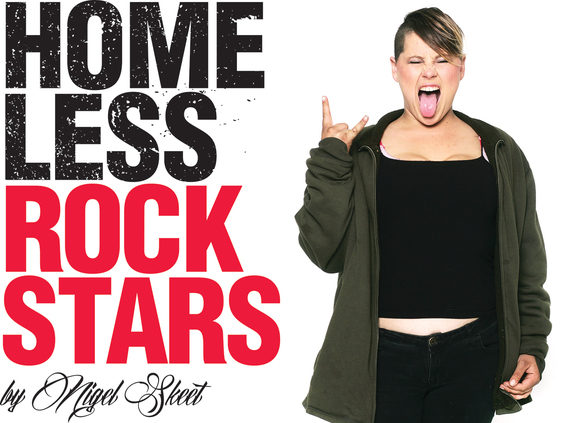 How do you feel when you find yourself face to face with a homeless person? We know hunger and homelessness are increasing in the United States. This is affecting Americans of every age, ethnicity, and religion, hitting urban and rural communities alike.
The statistics are startling: in the U.S., more than 3.5 million people experience homelessness each year. But behind each individual there is a story, and this is what photographer Nigel Skeet is unveiling. Breaking barriers and illuminating with the power of visual storytelling, Skeet takes portraits of homeless people for his new Homeless Rock Star Project.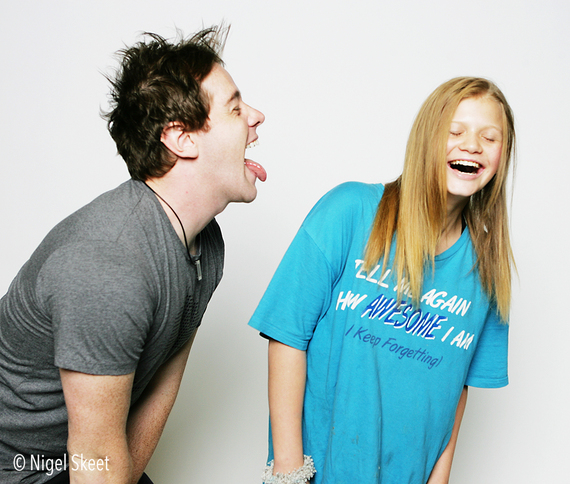 The initiative started with the very simple idea of taking pictures of "a couple of homeless people" just like he would photograph a rock star, which is what Skeet's been doing for over 30 years. His initial plan was to maybe shoot five or six and leave it at that, but for a series of factors (an interview with a local newspaper among others), the number rose to fifty.
"I didn't know where or how I was going to find fifty homeless people to come to the studio. Luckily the local homeless shelter reached out to me and asked how they could help me. I asked if they could send fifty homeless people to my studio and they did," Skeet told me.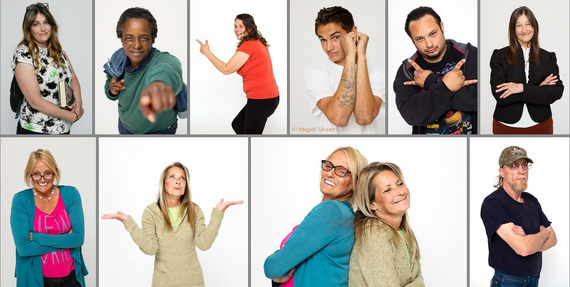 He was then able to pull a few amazing volunteers together and over the course of three days he photographed and interviewed fifty homeless people, complete with hair and makeup.
"We didn't change their clothes, they could remain comfortable in what they were wearing".
Skeet explained that he specifically wanted to create a sense of relatedness between the community and the homeless. He therefore avoided doing any 'before & afters' "because that's what people were expecting and I wanted to create something UN-expected," he said.
The pictures were accompanied by interviews, which Skeete likes to call 'INNERviews'. Conversations didn't turn into judgmental interrogations; they represented a simple inquiry into who the models were as individuals.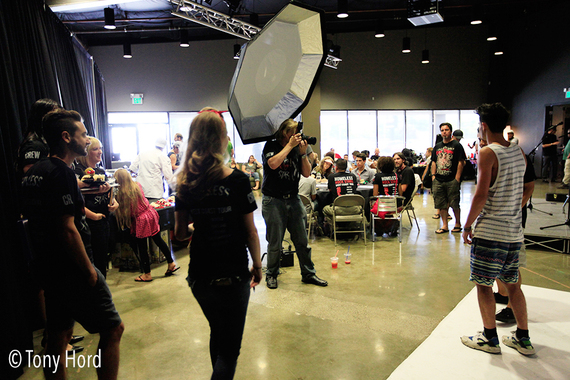 After a successful first exhibition at the Redding Civic Auditorium, Skeet thought that the project was over.
What he didn't know, however, was that he would get messages from some of the homeless people he had photographed, thanking him for helping them 'get their life and identity back.'
"One in particular from a mother 600 miles away thanking me for giving her daughter back to her. I was stunned. By making them 'feel like a rock star' we had actually injected a giant dose of self esteem, courage and a "I can do this" attitude," Skeet said.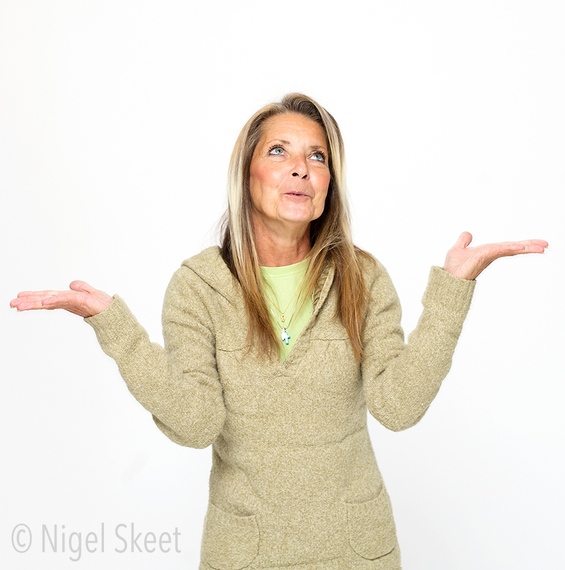 "Members of the community were transformed into seeing 'homeless people' as individuals and being able to relate to them on a personal level," Skeet explained.
Now, Skeet talks about a "full fledged Homeless Rock Stars machine", complete with an amazing crew, a crazy rock star and a "killer anthem song" which will be released in about a month - along with a video - wrote by Shimon Moore - former lead singer of a band called Sick Puppies that sold over a million records.
Skeet answered a few of my questions about the Homeless Rock Stars and his vision for a more united society.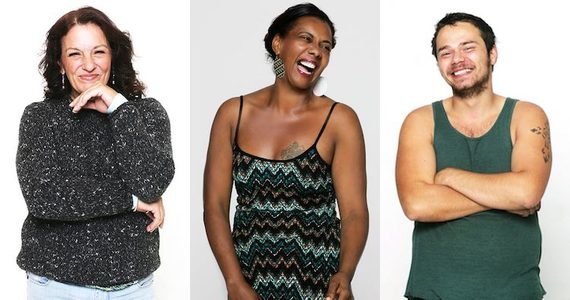 What questions do you usually ask before you start taking pictures?
Our hair and makeup crew, led by Bethany Hill are the first ones homeless people get to interact with, they make them feel good and have small talk. By the time they get to me they are usually quite nervous and I like it that way, I want them to be nervously excited and face that fear head on.
I don't ask too many questions before the shoot, I want them to stay in that mode of nervous excitement until we actually start shooting. I want them to see me as the confident one, and I want this to be a thrilling experience for them so I will actually add to their excitement and I'll ask them, "Are you ready!?" and then remind them that THIS is their Rock Star moment and to 'give it to me!' I don't play into their fear if they have it, I want to smash it.
After the shoot is when we ask the questions, we INNERview them. We do it afterwards because after the hair & makeup and the photo session is when their barriers are really coming down and they feel safe.
We have a cross section of the community come, sit down and have a conversation with our homeless rock stars. We have members of City Council, business leaders, media personalities, college kids, and others come and ask a series of predetermined questions. The questions have nothing to do with why they are homeless, the questions are specifically designed to generate a casual conversation, "What's your name?" "Where were you born?" "Where did you go to high school?" "What's your favorite food?" "What's your favorite music?" "What's your favorite movie?" "What did you want to be when you grew up?" "What inspires you?" "Do you have any interesting talents?" and a few more like that.
We basically ask; "Who are you?"
The INNERview process is the critical piece, this is where we (Homeless Rock Stars) represent the community and bring the homeless back in.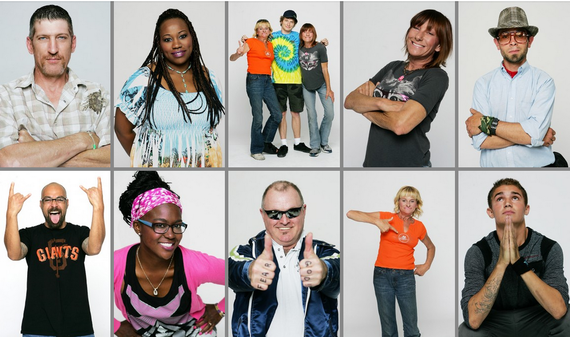 Can you share with us anecdotes of people you've photographed?
You never know what you're going to get when you interact with people who are functioning in pure survival mode, most of them are not forward thinking. I have met a lot of interesting people.
But the most interesting story up to this point is Jessie. Jessie was one of the very first homeless people I photographed back in November and I remember her being pretty cool. After the gallery exhibition it was her mother Linda who messaged me saying that she 'had her daughter back' - Jessie ended up going home to Washington State.
I remembered by interviewing her that she had gone to school for baking. We stayed in touch and I asked her if she was still interested in baking and in the culinary industry in general. She said yes and so I asked her if she would like to join the Homeless Rock Stars team and be in charge of catering. She jumped at the opportunity and she IS now part of our team. She just catered our youth event. She went from being homeless, to being part of our crew, I love that!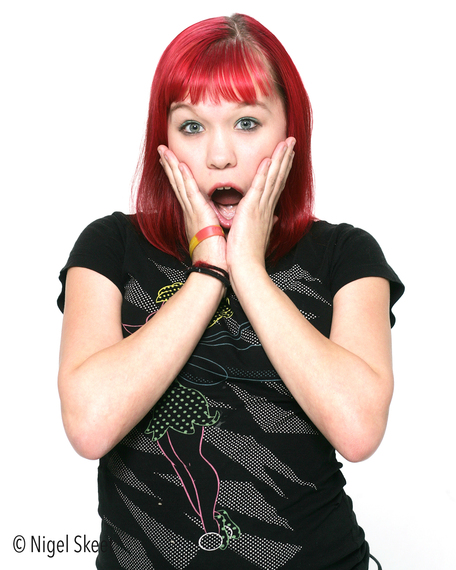 How is this project changing you and your view of society more in general?
This project has had a profound impact on me. I completely took for granted the power of photography and how it really can empower a lot of people, especially if you treat them like Rock Stars!
The 'normal' way of photographing homeless people is to show them in a depressing state of being, that's been done a thousand times. It's meant to generate a sense of sorrow or pity and it immediately reinforces that separation from society, which doesn't help move anyone forward. It's not good for the individual and it certainly isn't good for the community as a whole.
When someone is down and out, the last thing they need is sorrow and pity, what they need is a bunch of Rock Stars to come and let them know that they are perfect just the way they are, to simply flip them 180 degrees and point them in the other direction.
Some of them just took a wrong turn somewhere in life and hit a brick wall. Rather than continue to hit the brick wall, let's help them go around it.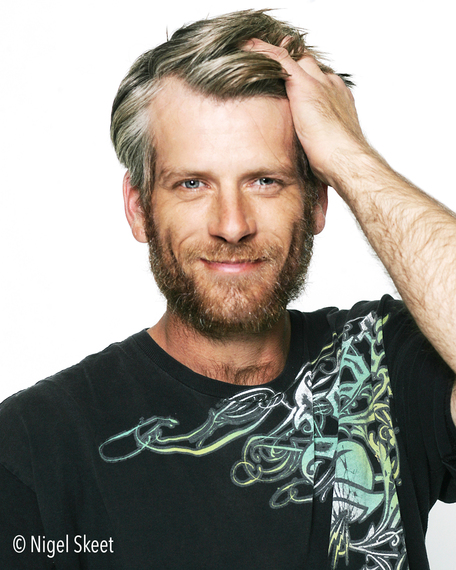 What has been very eye-opening to me is the concept of 'us versus them' - until 'they' come through the Homeless Rock Stars doors 'they' are 'them' but the moment 'they' come in, 'they' are 'us' and the division is instantly gone, and it stays that way.
Being able to influence one person's life and make it better is easy; the trick is being able to transform the community as a whole into seeing homeless 'people' as individuals and as people they can believe in and WANT to get to know.
We instantly create that by shifting the community and the homeless into the realm of 'Rock Star' together. Rock & Roll has the unique ability to smash barriers and bring people together, people either want to BE a rock star or they want to cheer one on. And that's what we're doing.