Even as details still emerge after the horrific shooting on June 12 at Orlando's Pulse nightclub, there are a few things that, by now, we know for sure. We know that at least 49 people lost their lives. We know that the majority of these people were queer and/or trans, the targets of a terrorist act fueled by homophobia.
But what has been, perhaps, less widely discussed in the intervening hours since the attack is the fact that Saturday night was Latin Night at Pulse. It was a night where queer and trans black and Latinx people came out to celebrate their pride not only in their LGBTQ community, but in their culture. Latinx people were deeply affected by this tragedy. So where are their voices?
"This attack was years in the making, based off of hundreds and hundreds of years of oppression and violence targeted towards queer and trans people of color," one participant in the video, above, explains. It's true -- a 2013 report from the National Coalition of Anti-Violence Programs found that people of color, transgender women and gender nonconforming LGBTQ and HIV-affected people are disproportionately impacted by violence and homicide. Black and Latinx people in the LGBT community are nearly two times more likely to experience violence than whites.
Another adds: "We as queer and trans Latinx people need to see what happened in Orlando as a reminder that our human dignity, our lives, are connected to the liberation of black people, Muslim people, of women, of trans people."
The video, shared to Familia's Facebook, is just one of the many ways that Latinx people are speaking out on the ways violence and discrimination specifically affect their communities, and how the Orlando shooting is a key reminder of that. Across social media, queer and trans Latinx people are making their voices heard, and reminding us all that many of those targeted during the shooting were Latinx:
And they're letting it be known that using the deaths of queer Latinx people to justify Islamaphobia will not be tolerated:
What happened in Orlando stands at the intersection of so many of the ugly issues that America continually tries to ignore. The outpouring of love and hope after this tragedy is vital, but what's just as vital is recognizing our demons.
And these Latinx voices are vital. They serve as an important reminder that as we try to move on and, more importantly, find real solutions to this problem, the last thing we should do is decontexualize or erase the very real nuances of how violence, homophobia, transphobia, Islamaphobia, and racism intersect and manifest in this tragedy, and in our everyday lives.
Donate to the Pulse Orlando relief fund here:
Before You Go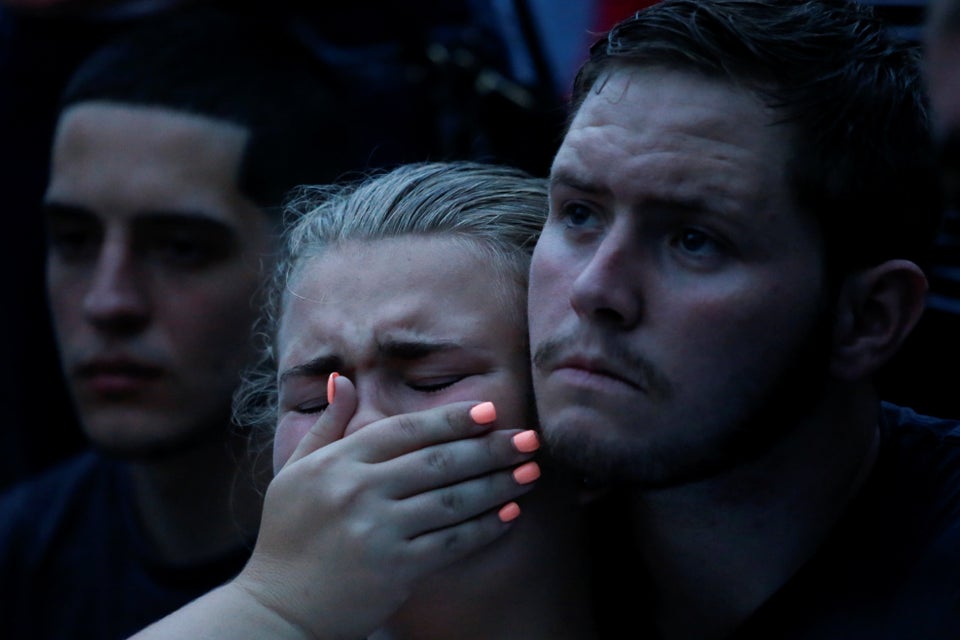 Orlando Shooting Vigils
Popular in the Community