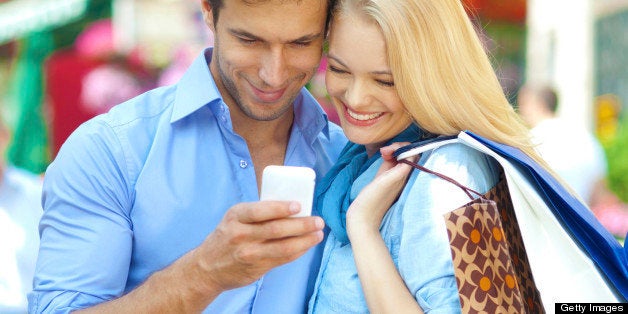 Retail is changing. Some companies are getting it right (H&M, Tory Burch). Some are colossal failures (JCPenney). One thing is clear: today's digital consumer is expecting their favorite retailers and brands to know how to operate in the social and mobile environment. They're not just looking for the best shopper experience possible -- they are demanding it.
Typically, however, retailers are scrambling to overcome the lack of corporate understanding and commitment, and the deep inability to integrate and/or support shopper expectations in these new channels.
Corporate backing or not, these trends are shaping the future of social media for retailers -- faster than they think:
• The significance of mobile and smartphones, especially when it comes to 'in-store social'
• The integration of social media into e-commerce, including trends like Pinterest and group buying
• The accountability offered by end-to-end social analytics -- 'from tweet to repeat'
The traditional path to purchase has been disrupted by the convergence of websites, kiosks, tablets, smartphones and social media. Specifically, smartphones are having a significant impact on shopper behavior, decision making, and the shopping experience.
Today, a retailer offers a 50 percent discount on a popular brand name item, available only via a mobile app. The discount offer is blasted out on Twitter and ads are placed on Facebook.
• The digital shopper, armed with a smartphone and a geo-based 'check-in' app, opens the app upon arrival at the store. A list of nearby retailers and other locations pops up. The shopper taps on the retailer and is presented with a coupon for the popular brand name item.
• To redeem the coupon, the shopper shows it to the cashier who must key in the coupon code. Or the coupon is in the form of a barcode and the checkout lane is equipped with an optical scanner that can read bar codes off of smartphone screens.

• Redemption rate is at a level far above the industry average. The brand and the retailer are delighted.

• The happy shopper shares their experience on Yelp, Facebook, and Twitter.

Understanding this new path to purchase will enable retailers to improve communication strategies that target consumers at the right time, in the right place and with the right message. Retailers are realizing they have an opportunity to engage shoppers at every touchpoint -- at home, on the go, and in store -- and they'd better, or somebody else will.
Popular in the Community