With summer's soaring temperatures and school vacation in full swing, it's tempting to spend every available moment soaking up the rays in your very own backyard oasis. There's just one thing most homeowners are missing: the design inspiration to coax their yard from gloomy to gorgeous. We've partnered with Angie's List to bring you eight simply sensational garden hacks that are utterly Insta-worthy, #NoFilter (or significant effort) required.

1. Craft A Colorful Cinder Block Succulents Garden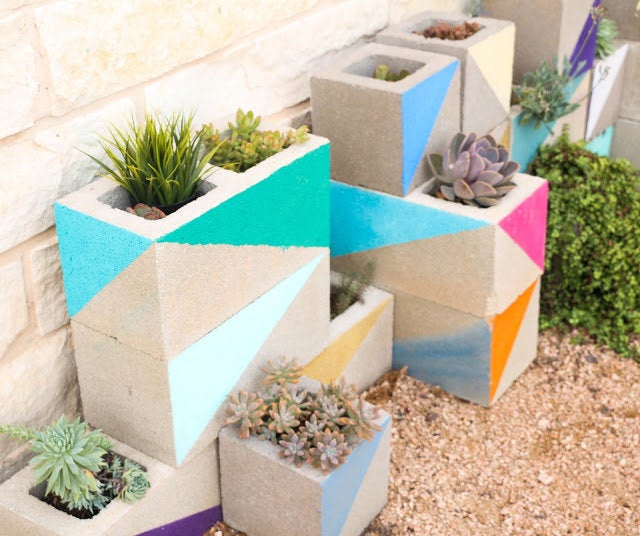 Add a brilliant pop of color to your garden by giving cement cinder blocks the Andy Warhol treatment. Burgeoning gardeners need not shy away from this deceptively simple planting project; succulents are a conveniently low-maintenance type of plant to maintain, no green thumb required. Get the full cinder block succulents DIY tutorial at A Kailo Chic Life.
2. Increase Verdant Verve With Vintage-Inspired Terra Cotta Pots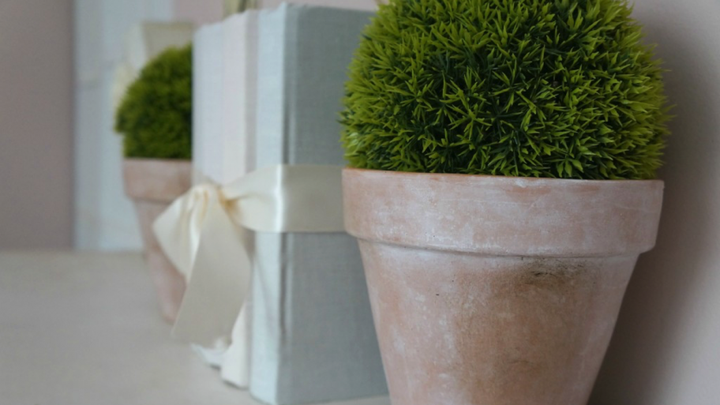 Ultra-modern interiors may be all the rage right now, but the lush vegetation of a bountiful garden lends itself beautifully to rustic outdoor decor. Dress up a neglected corner of the garden with antique-inspired terra cotta pots. Whether planted with boxwoods or blossoming carnations, the effect will stun and enchant viewers. Find the simple yet impactful DIY at Angie's List.

3. Plant A Spectacular Spiralized Garden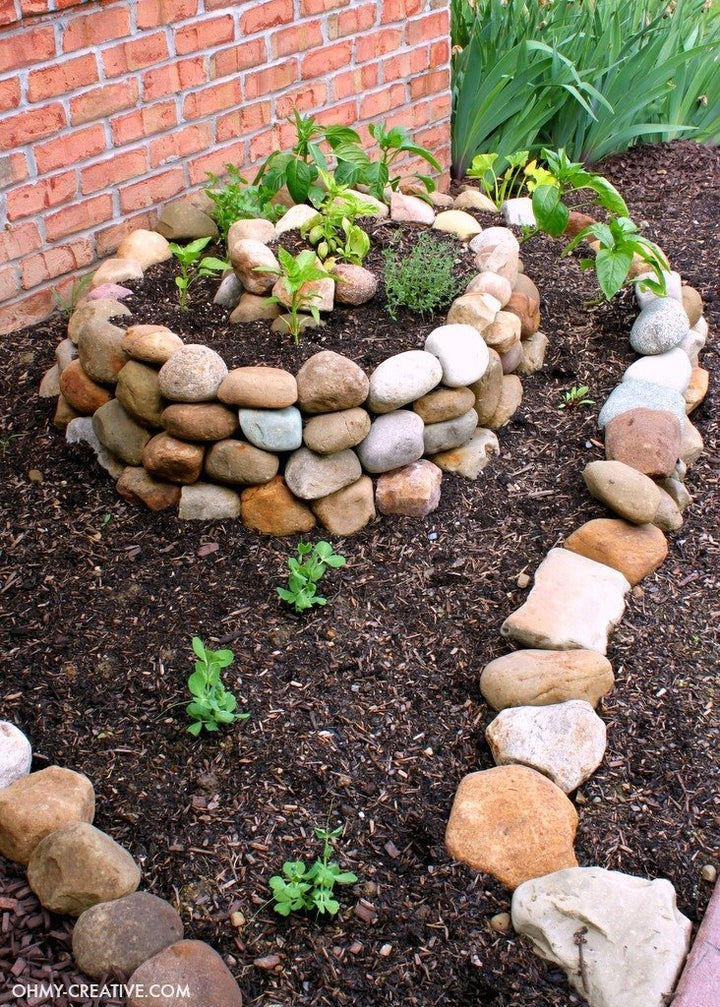 Spiralized vegetables are all the rage on Instagram, but is social media ready for the trend's latest incarnation, a spiralized garden? Cultivate a plot that's aesthetically enthralling and productive by planting vegetables in a hypnotic swirl with this precise plan from Oh My! Creative.

4. Add Chic Customization With Initial Planters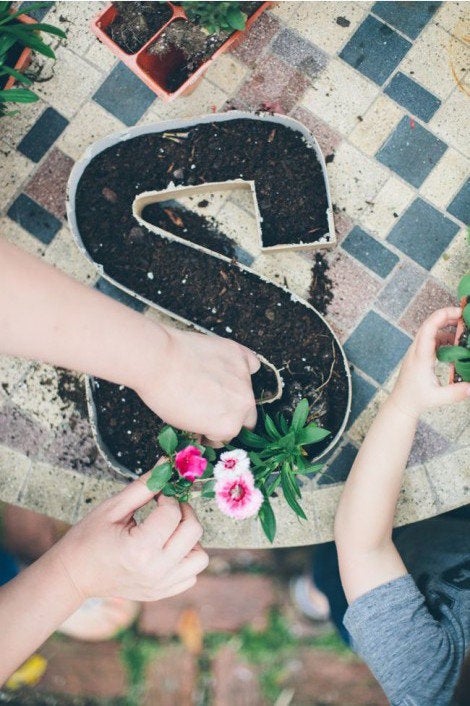 Your yard is your personal refuge ― so why not proudly mark your territory? Venture beyond the basic monogram when customizing your outdoor space by fashioning elegant and eco-friendly initial planters. Pack the letters with flowers to add a splash of color to any spot. Click over to Hello Glow for a step-by-step guide that's kid- and adult-friendly.

5. Build A Pyramid Of Herbs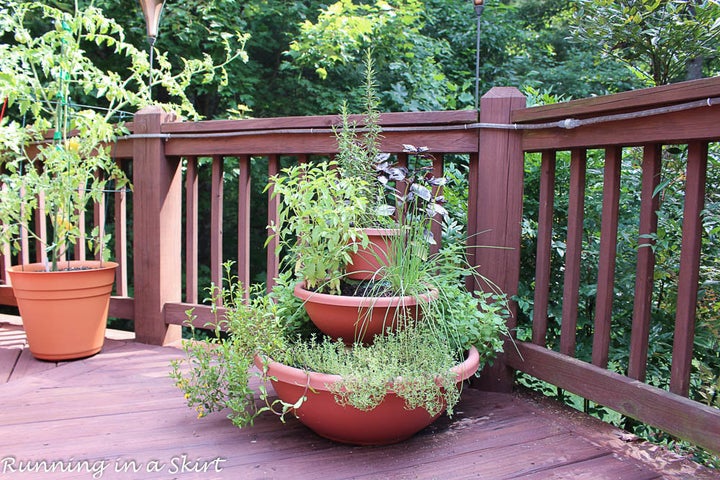 If a shortage of alfresco space prevents an extensive herb garden, think vertically. A tiered herb garden serves double duty as as an elegant accent to unadorned corners of the yard or deck, and a full-service seasonings source for fresh dishes all summer long. If you find yourself with extra trimmings on hand, simply freeze excess herbs in oil. Visit Running in a Skirt to start own herb tower.

6. Beckon Birds With A Beautiful Bath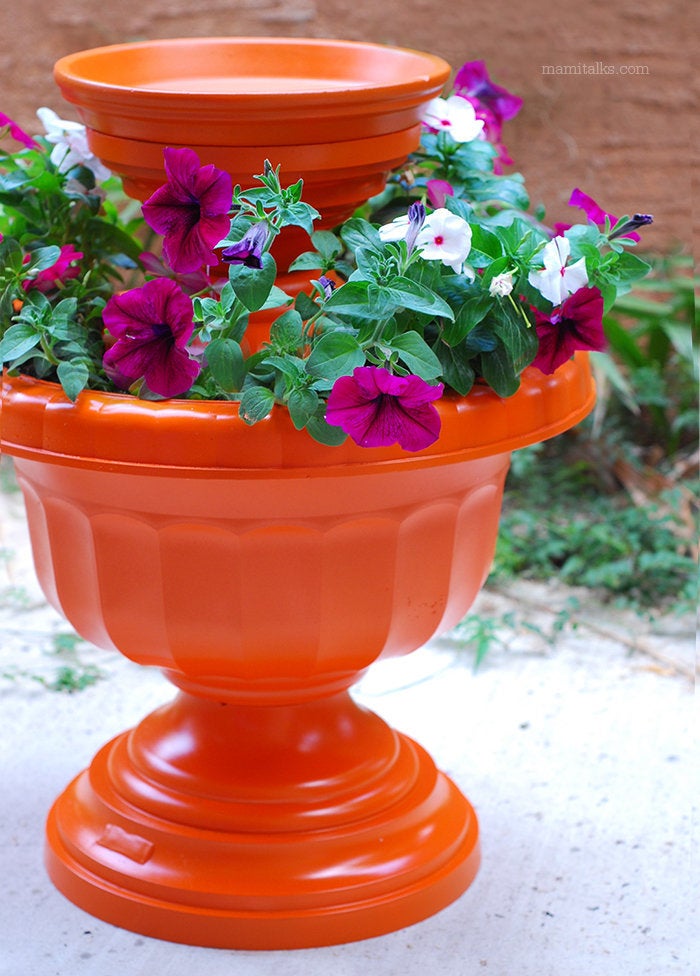 Lure local fauna to your yard with a DIY bird bath so vibrant, it rivals the blossoming flora. This festive DIY font-meets-planter from Mami Talks requires more creativity than hands-on crafting expertise, but the impressive end result belies its effortlessness to build. Who says a bird bath can't be as ornate as your vintage claw-foot tub?

7. DIY A Pop-Of-Color Garden Path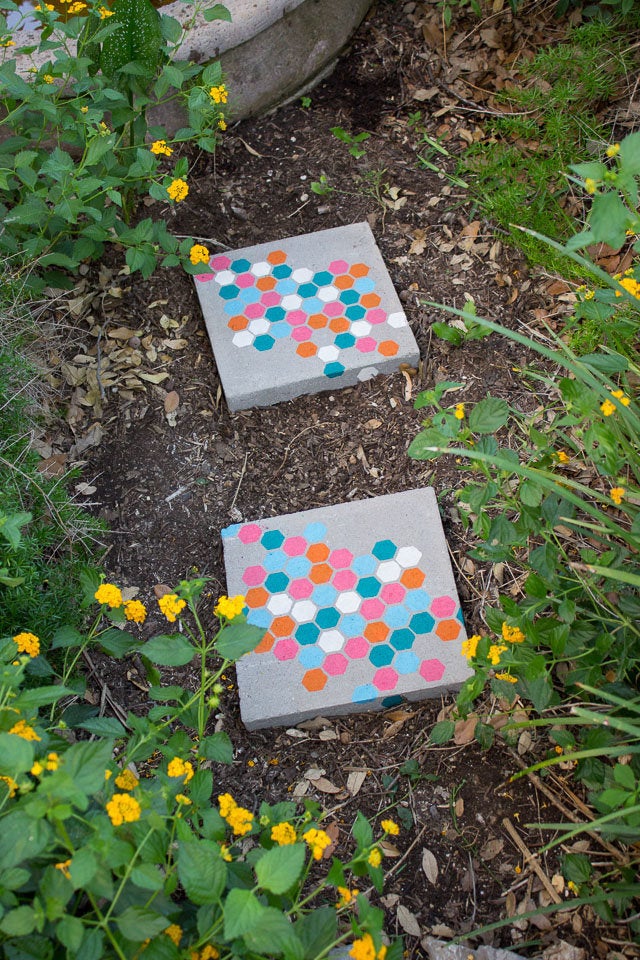 Lead the way to a scenic spot in your garden by crafting patterned pavers to illuminate every step. Creating them is a cost-effective artistic outlet for kids and parents, and the boldly hued finished tiles unify the garden by providing a clear-cut route through the yard. Find the full DIY guide at Design Improvised.

8. Ombre Flower Pots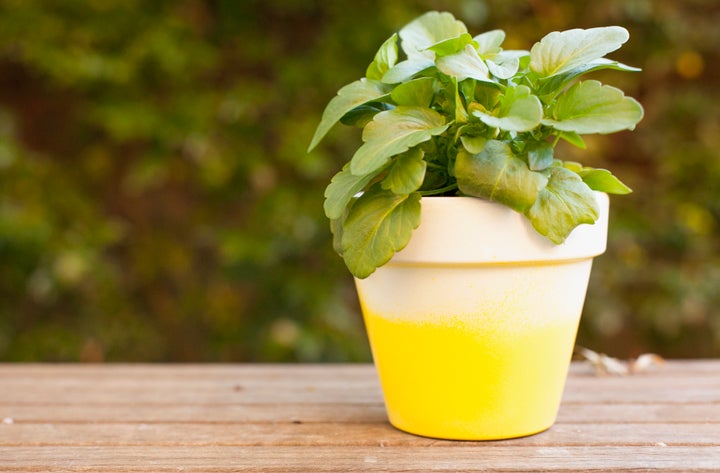 Brighten shady corners of your outdoor space with simulated sunshine by adding a collection of decorative ombre pots bursting in brilliant hues. If your soil isn't conducive to in-ground plantings, these playful pots will serve to cast a warm glow over your garden. Head over to The Crafted Blog for the details on this ultra-easy two-step DIY project.
Angie's List is a leading provider of reviews, offers and information in over 700 service categories to help you improve your home. Finding a pro for a job well done is made easy online by visiting Angieslist.com.
Related