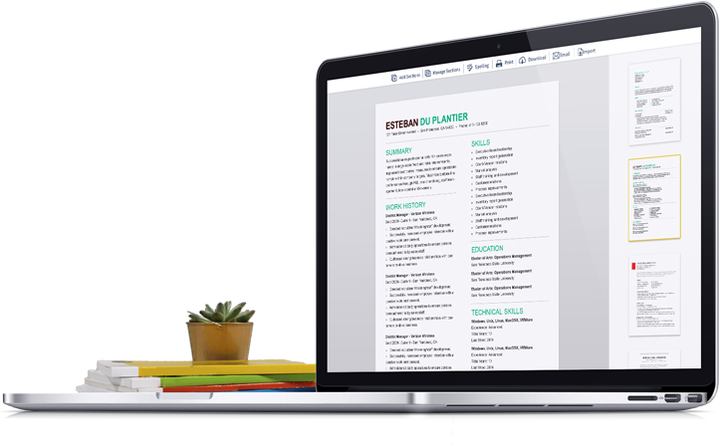 Just found a dream job? About to send your resume? Stop! Even if you know how to make a resume that will grab attention, you'll need more than that to land the job. Put yourself in the recruiter's shoes. What's the first thing you'd do after reading a resume?
You'd check out the candidate online.
And 94% of recruiters do just that. They go online to look at search results and social media profiles. If they find compromising content, your stellar resume and cover letter won't matter. Here are 6 tips to help you clean up your online presence while boosting your chances of landing a dream job.
On average, a recruiter will scan your resume in a few seconds. If it captures their attention, they'll want to learn more about you.
At this point, you might consider locking up your profiles and throwing away the key. If recruiters can't find you, they can't find damaging content.
But hiding from recruiters is a huge mistake.
A recent survey demonstrated that 35% of employers are less likely to invite a candidate to a job interview if they can't find online profiles.
Don't hide from recruiters. Add a link to your LinkedIn profile. Now you're in control of your personal brand, and you're easy to find.
2. Take Control of Your Reputation on Google
To manage your online image, Google yourself.
Did you find any negative results? Don't panic. You can remove them.
You can ask Google to eliminate certain information from results.
Remember to scan Google Images as well. You'll need to follow a different procedure if you'd like to remove this type of content.
Recruiters might use other search engines, so check yourself there as well. Try Bing and DuckDuckGo. Fortunately, both offer feedback forms for submitting takedown requests for non-legal reasons.
3. Check Your Posting History
Even if the web is full of embarrassing stories about social media failures, candidates still fail with their personal posting history.
Take control of your reputation by removing controversial content.
And don't just hide posts. Permanently delete them. Hidden content can resurface in others' posts. Someone from your network could decide to repost your content and tag you.
Take Twitter. When you set your profile to private, your posts won't be publicly available. But other users can still quote you in their Twitter streams.
Think twice before posting anything on the web, and you'll be okay.
4. Set the Right Privacy Settings
Social media networks regularly update their privacy settings, so stay on top of these alterations. Because it's important to regulate who can view your posts and find your profile.
Make it easy for recruiters to locate you. Selectively show just enough professional information to make yourself attractive.
5. Optimize Your LinkedIn Profile
LinkedIn is the largest professional network online. That's why your LinkedIn profile is key to building your career.
Follow these steps to optimize your LinkedIn profile:
Customize Your Profile URL – Instead of random numbers, use your name to invite recruiters to click.
Write an Attractive Headline – Put some work into it, and you'll stand out from candidates with similar professional backgrounds.
Get Endorsements and Recommendations – They're excellent for showing off your network and giving your skills social proof. Ask colleagues and supervisors to give you feedback. Be sure to return the favor. Write on-point recommendations that refer to projects in which you participated.
Join Relevant LinkedIn Groups – Interact with professionals in your sector and show off your expertise by offering advice and solving problems.
Cultivate your presence on LinkedIn for next-level personal branding.
6. Tell the Same Story on Your Resume and Online Profiles
Remember that recruiters are looking at your online profiles with your resume in front of them.
They should see a story that makes sense. Your online and offline personas should blend into a coherent professional image.
Use your online profiles to verify information from your resume and deliver on promises you made in your application.
If your resume paints a picture of a talented graphic designer, create an online portfolio to display skills you emphasized in your resume.
A polished online presence is essential to landing more job interviews.
If you'd like to become a top-tier candidate - (And who doesn't?) - take control of your online reputation.
That's how you show recruiters that you know how to build a strong personal brand that gets you closer to building your dream career.
Popular in the Community