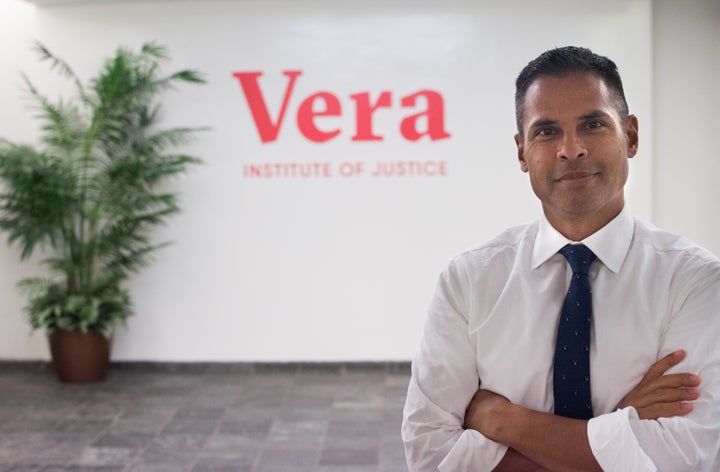 For nearly a decade, Vera has been under the leadership of Nick Turner, the organization's current president and director. Below, Turner shares Vera's current initiatives and recent wins:
Can you tell us more about the issues Vera advocates for?
Turner: The Vera Institute of Justice works to transform the criminal legal and immigration systems so they deliver safety, equity and justice for everyone. We do this by partnering with impacted communities, advocacy groups and government leaders at the local, state and national levels to end money bail, support prosecutors working to eliminate racial disparities in charging and sentencing, stop the unnecessary use of jails, and end cruelly long sentencing policies.
Why are these issues important? Why should people care?
Turner: Our work is critical because the United States is among the most incarcerated nations in the world, with nearly 2 million people behind bars. Many are locked up simply because they can't afford bail or a lawyer. Many others are serving long prison sentences based on misguided "tough on crime" policies. The current criminal legal and immigration systems place a heavy emphasis on punishment and incarceration, which can result in overcrowded prisons and high likelihood that someone will have future contact with the system, and they do not deliver justice or safety. Reform will save taxpayer money and refocus efforts on proven, data-backed solutions that support access to services and reduce further system contact, thereby contributing to safer, stronger communities.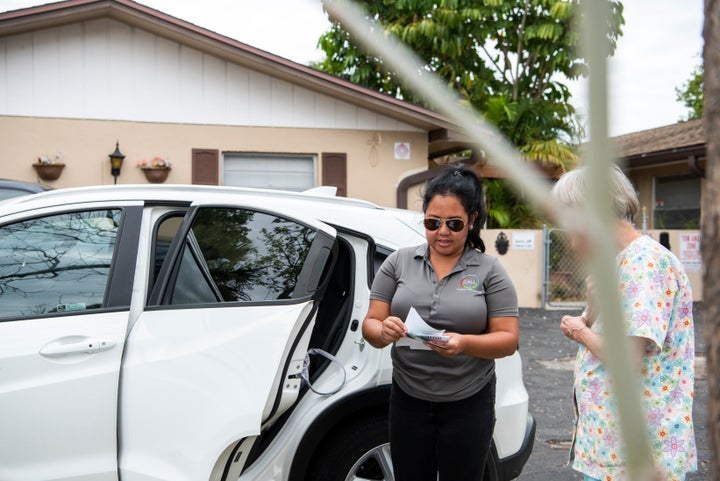 What are Vera's priorities this year?
Turner: Despite the $157 million spent during the midterm elections on attack ads that weaponized issues of crime and public safety, a predicted backlash against reform policies and associated candidates failed to materialize. Vera is pushing forward on several fronts in the fight for justice so fewer people are unnecessarily held in jails, prisons and immigration detention, and everyone impacted by the criminal legal and immigration systems is treated with dignity. This year we are focusing on:
Ensuring that all people in prisons can access a variety of high-quality postsecondary education programs, which reduce the odds of re-incarceration, increase graduates' employment and earning potential on release, and ultimately advance racial equity in our communities while saving taxpayers money.
Continuing the national effort from the Vera Institute of Justice and Vera Action to change the narrative and political lines surrounding public safety by commissioning new research that explores what voters want — particularly voters in communities most impacted by issues of crime and safety. A recent success was the Chicago mayoral election, where the message from voters was clear: prioritize solutions that prevent crime and deliver safety, not the status quo of "tough on crime."
Establishing a more fair, just and humane immigration system by supporting the passage of legislation in Congress and in state legislatures that will ensure all people appearing in immigration court have the legal right to government-funded legal representation.
Expanding civilian-led crisis response teams, because statistics show that communities need solutions other than police to help people who are experiencing a mental health or substance use crisis. An increasing number of jurisdictions are developing programs that send unarmed teams of mental health specialists and others who are trained to provide care and support instead of police to respond to such moments of crisis.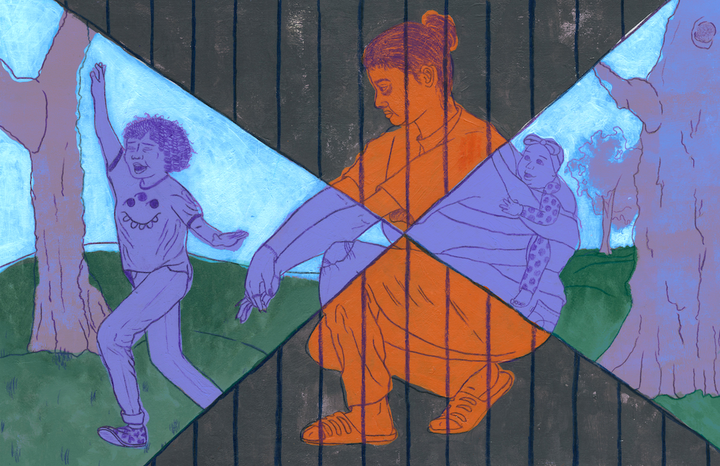 What impact has Vera made in transforming the criminal legal and immigration systems?
Turner: Over 60 years, the Vera Institute of Justice's impact has been widespread, resulting in measurable change in the criminal legal and immigration systems. Examples of our transformative work include:
Opening housing units for young people ages 18–25, grounding the experience of incarceration in human dignity. The first unit opened at the Cheshire Correctional Institution in Connecticut and focuses group activities on mentorship, personal support and healing. The unit became the foundation of Vera's

Restoring Promise

initiative and has been followed by similar housing units in Colorado, Idaho, Massachusetts, North Dakota and South Carolina.

Launching the Initiative to End Girls' Incarceration

, which aims to zero out the incarceration of all young people — including girls and gender-expansive youth — on the girls' side of the youth legal system. New York City has already made significant progress, entering 2022 with the girls' placement facilities having been empty for nearly a full year. Santa Clara County, California, has had more than a year of zero young people held in girls' facilities.

Creating the Incarceration Trends data tool in response to Vera's research showing that rural counties and small cities drive incarceration growth, even as large cities decarcerate. These tools offer comprehensive, up-to-date jail information on a county-by-county basis to fill critical gaps for advocates and researchers.
Publishing the Human Toll of Jail project, first launched in 2016, to humanize the costs of incarceration and uplift true stories about people whose lives are affected by jail, in their own words. In 2023, Vera partnered with PEN America's Prison and Justice Writing program to publish stories written by people living the harsh realities of life behind bars.
Can you share some of the organization's recent wins?
Turner: The upcoming reinstatement of Pell Grants for people in prison in July of 2023 will make college affordable and accessible for thousands of people, creating incredible opportunities for further economic and social stability upon release. Pell Grants are a critical form of federal need-based financial aid, but the 1994 Crime Bill banned people in prison from accessing them, thereby making college courses unaffordable. Vera has been on the frontlines of this work, providing technical support, research and data, and advocating for the passage of legislation that reinstated Pell Grants for people in prison. We will continue to be involved in the reinstatement of Pell Grants to ensure the scale, equity and quality of college-in-prison programs.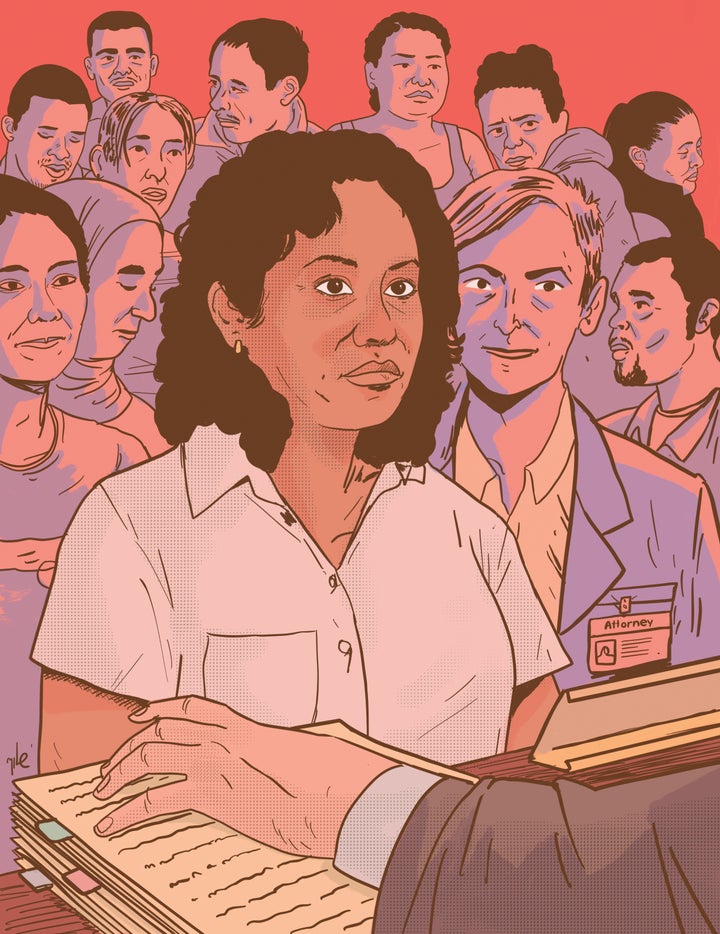 Any other big news you'd like to share?
Turner: Another big update is that Vera recently launched two new state-level data hubs showing the impact of mass incarceration and detention spending in California and Louisiana. This is important because, despite growing consensus that mass incarceration does not make communities safer, the drivers and markers of it — from local budgets to jails and prisons — are infrequently studied and even less often understood.
We also recently published a report examining how sentencing practices in the United States have driven the country's unprecedented surge in incarceration over the last 50 years and offering new guiding principles to rectify this ongoing crisis. Our report offered seven proposals to Congress and state legislatures that would dramatically reduce the number of people incarcerated in our prisons. These actions include setting a maximum prison sentence of 20 years for adults and 15 years for young people, based on research showing people "age out" of crime; allowing people to earn one day off their sentences for each day of positive behavior; and abolishing mandatory minimums.
How can people get involved with Vera and your work?
Turner: The best way to get involved with Vera's work is to sign up for our email newsletter and engage with us on social media — you can connect with us on Twitter, Instagram, LinkedIn and Mastadon. You can also visit our website and look at our most recent blog posts, interactive data tools, policy reports and research to learn more about the topics and issues we work on. You can share these resources with local organizations that are working on criminal legal and immigration system reform, or use this data to advocate for change in your own community.
This article was paid for by Vera Institute Of Justice and created by HuffPost's Branded Creative Team. HuffPost editorial staff did not participate in the creation of this content.
Related