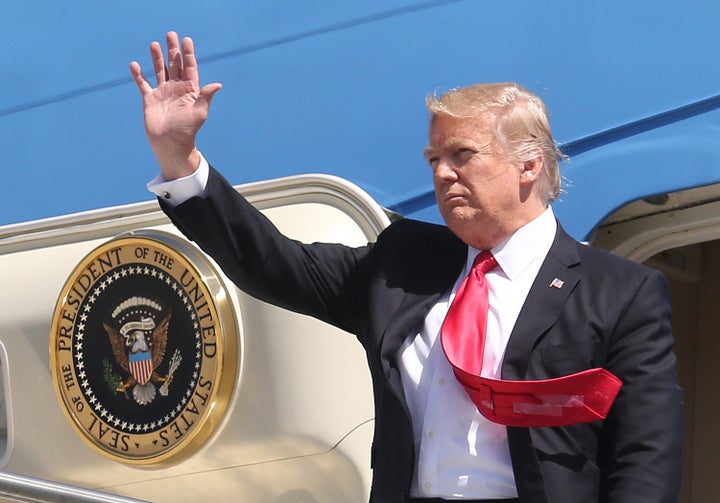 It's been seven weeks – it feels like years – since President Donald Trump took office. The controversies have been endless, and every day seems to produce a new story or Tweet that raises serious questions about the actions, motivations and competency of the new administration. 
It's insane to think about, but we, the American public, are now solely dependent on leaks from intelligence officials to know about the conflicts and chaos raging behind the scenes in our government.
 Clear answers are hard to come by, and it seems the deeper the controversy gets, the more outlandish President Trump becomes to distract us from the real problems at hand, which are his ties to Russia, lack of ethics and intense need to cover up his deep conflicts of interests. There are few signs that traditional checks and balances to ensure presidential accountability will be brought to bear, which means our republic could be in great danger.
The vast majority of Republicans in Congress have thus far refused to act in a meaningful way on investigations into Trump's connections to Russia, his foreign business dealings or his domestic conflicts of interests. His Justice Department, led by Jeff Sessions, is hopelessly compromised. 
What we need is true transparency – the transparency that provides the basis for real accountability.
And to get that, we need Donald Trump's tax returns. It's now very clear we need a way to compel him to release those returns and that action has been left up to the states to be our last stand.
President Trump broke with forty years of tradition by every U.S. president – Republican and Democrat alike – by refusing to release his tax returns. What we have found out: The president proudly didn't pay any taxes, unlike the majority of hard working folks from across this great county. 
What we really needed to know: Is President Trump putting America's security at risk through his tangled web of business dealings with corporate interests like big oil and private prisons? Or through his dealings with foreign governments and foreign banks?
Are we in the midst of transforming our American Democracy into a subsidiary of Trump International? Are we becoming a kleptocracy?
His tax returns hold the key in finding out.
I've proposed legislation with fellow State Senator Scott Wiener that may have the best shot at actually forcing Donald Trump to release his tax returns and once and for all coming clean on the conflicts of interests that are putting our nation's safety at risk. The bill would require that any candidate for president be required to release five years of their tax returns before qualifying for the California ballot. We're asking Californians to sign on to this important legislation and send a message to our president that we'll put our country and constitution first, not his business interests.
This is a step that is not only ethically and logically justified (after all, any examination of conflicts of interest require us to know what the interests are), it is essential for the preservation of our Constitution.
Article I, Section 9 of the Constitution prohibits any president from accepting gifts, emoluments, offices or titles from foreign states without the consent of Congress. However, the "emoluments clause" is meaningless if we do not have a method to evaluate potential financial conflicts of interest and ensure that foreign governments aren't making payments to our president. 
We cannot respect the Constitution if we cannot enforce key provisions of it.
The California State Senate will hold the first hearing on this legislation in April. I'm asking every resident of California to join this effort. Transparency is the first step to accountability – and the first step in passing this bill is coming next month.
Please join our effort as a citizen co-sponsor – sign our petition here or join a Tax Day March in your community and send a message to our president with your voice and your feet. The free ride is over; accountability is on the way.
REAL LIFE. REAL NEWS. REAL VOICES.
Help us tell more of the stories that matter from voices that too often remain unheard.
BEFORE YOU GO