Feminist activists have called on women in the United States to join with their sisters in 35 different countries in a day-long general strike known as the "Day Without A Woman."
Across the country, women took to social media to express their support for the strike, attending local rallies, marches and events with the hopes of highlighting the enormous value of women's paid and unpaid contributions to society.
Women participated in whatever way they could. They refrained from shopping and wore red in solidarity, even if they could not abstain from paid and unpaid labor. They volunteered. They gathered. They rallied.
This post will be updated throughout the day. If anything great is happening in your hometown, send a photo and description to women@huffingtonpost.com.
Here's a look at how people from coast to coast participated in the strike:
They wore red.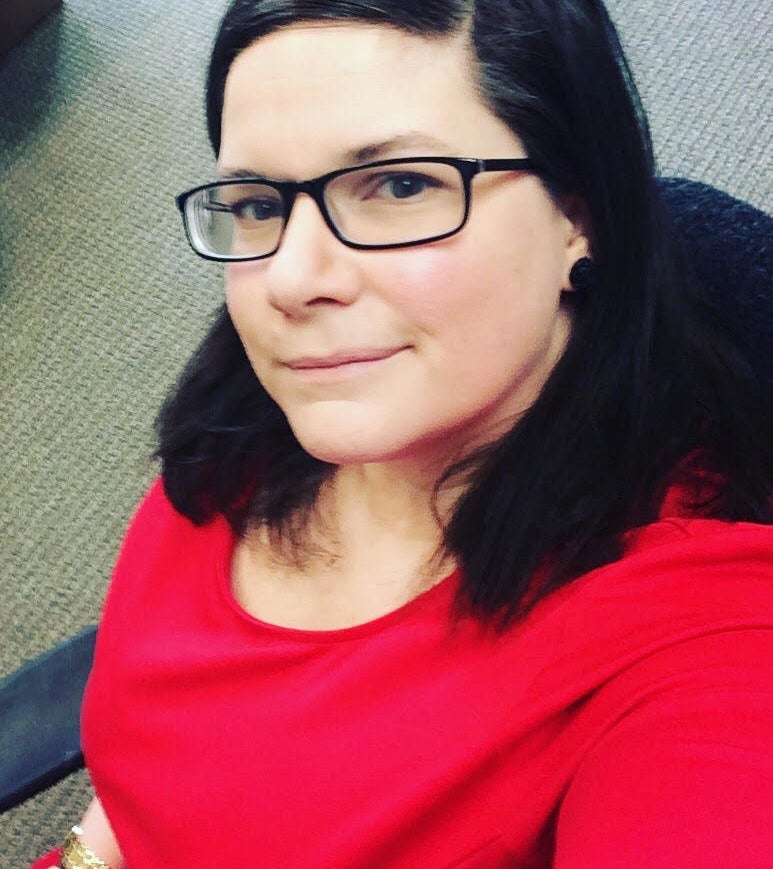 "I work in a very conservative law office where Obama was constantly criticized and Trump is praised. I could not be off today so I'm standing in solidarity with Day Without a Woman in my own small way." -Blair, Birmingham, Ala.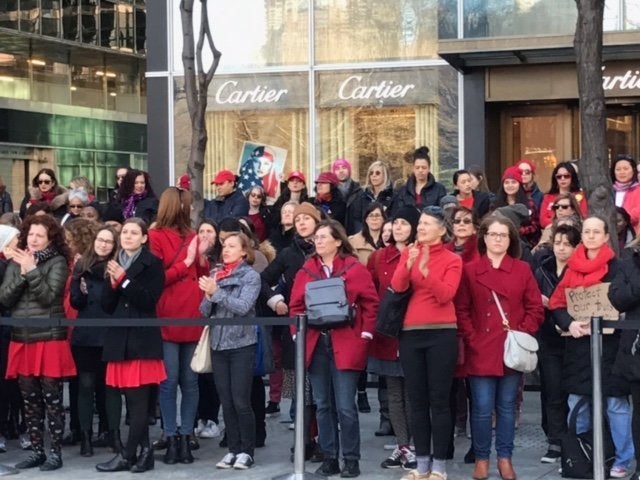 They stopped doing unpaid labor.
They stopped doing paid labor.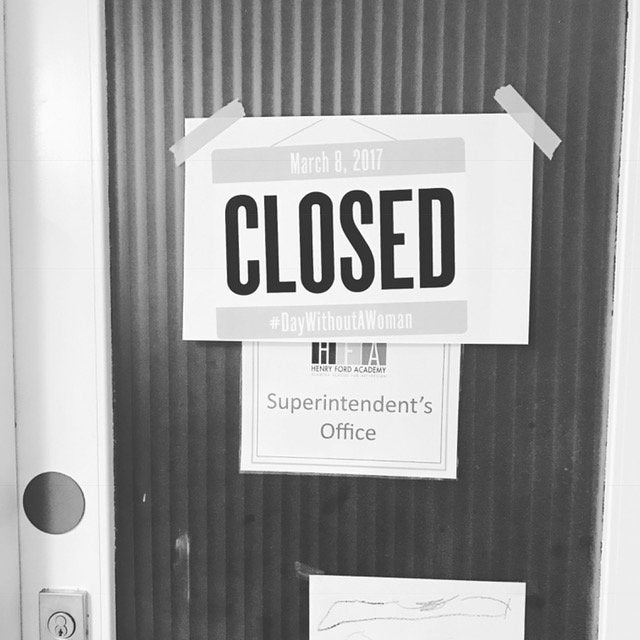 "We planned a day of no women in classrooms, front office, cafeteria/cleaning ladies and even shut down my office. Students at our small high school instead had male substitutes, classwork geared towards gender issues in female teacher learning spaces and will follow up with students at the end of the day to talk about our experiences today and gender thoughts moving forward. We got a threat of calling the media to complain about us if we didn't shut up and go to work instead of protesting but we resisted. We have got to show our young students how to be active social engagers if we have any hope for this world moving forward." -Jessica Todd, Superintendent Henry Ford Academy: Alameda School for Art + Design, San Antonio, TX.
They went to rallies.
They wrote to their congressional representatives.
They held in-school strikes.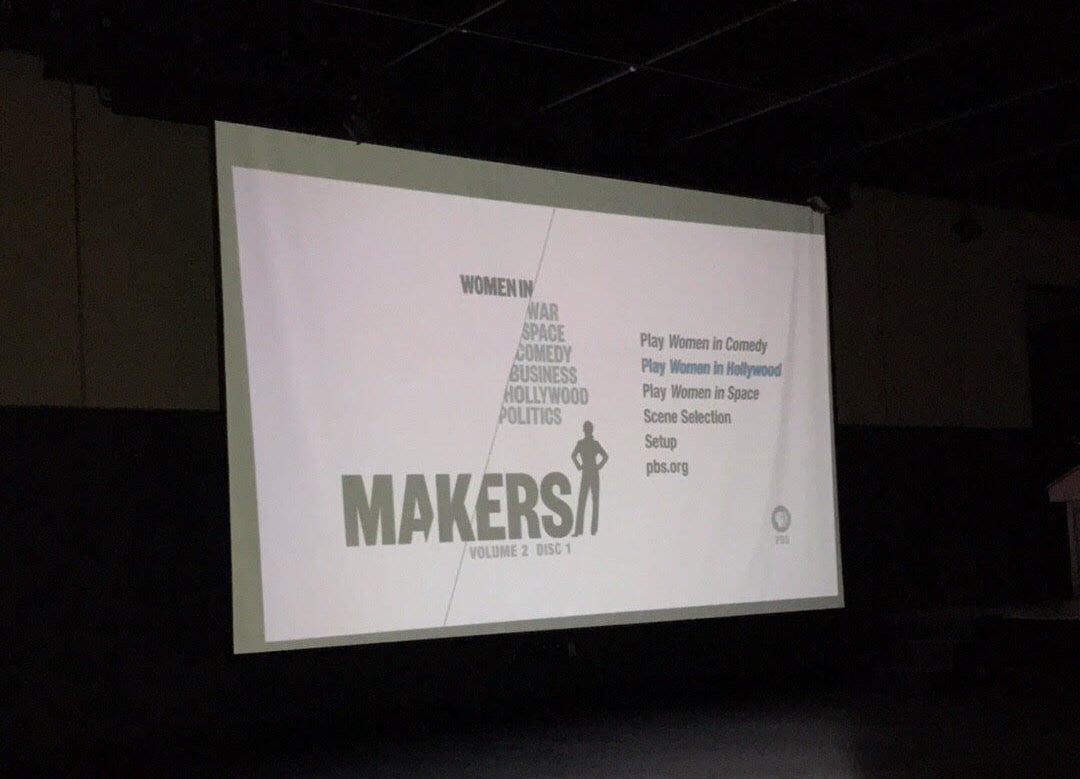 "In school strike ― much more educational than a day off from school! [This is going on] all day, different episodes each class period so kids can repeat and learn more. " -Heather Salemme, Groton Dunstanble Regional High School, Mass. (The day was organized by Christin Olson, History and Women's Studies teacher.)
They avoided spending money.
They supported woman-owned businesses.
They engaged in subtle acts of resistance.
They read books about women, by women.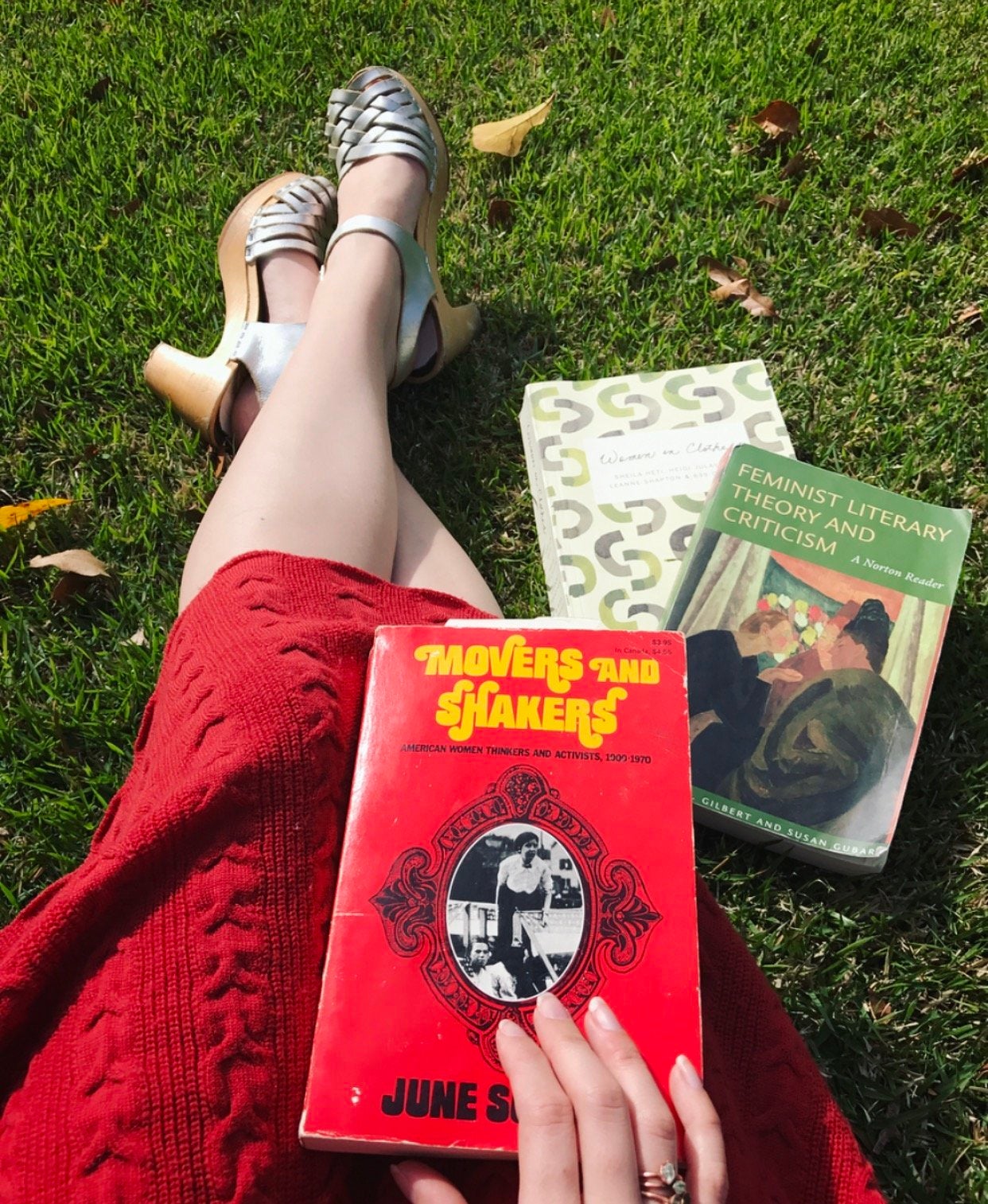 "[I] walked out of my office and went to the park to read books about women, by women." -Emily, @thebostonroses, Ga.
They were allies.
Even Lady Liberty (temporarily) went dark.
Related
Before You Go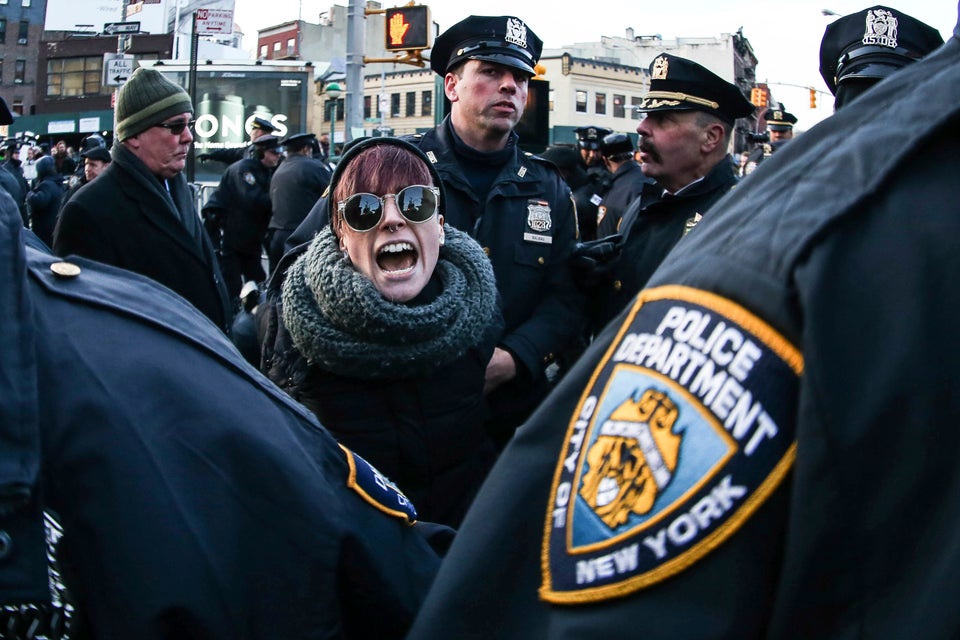 Women Resisting Around The World
Popular in the Community