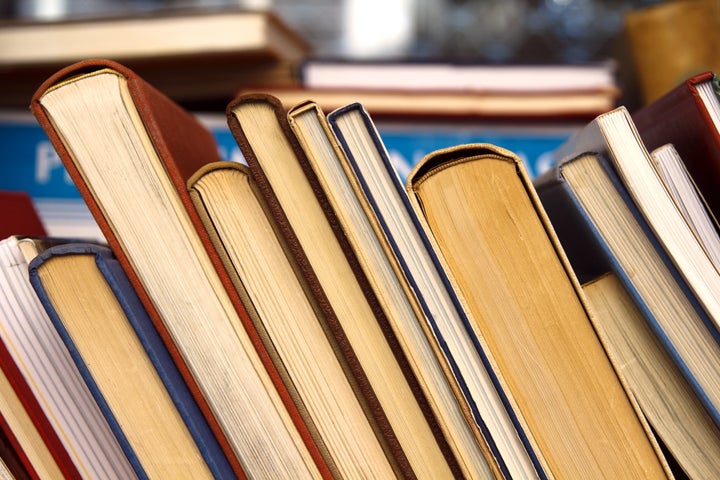 If you're getting into the "new year, new you" groove and cleaning out your closet, then you undoubtedly have stuff to give away and/or donate.
For those of you with books that you're ready to Marie Kondo out of there, here's where they can go:
In an effort to "end the book famine in Africa," Books For Africa collects, sorts, ships and distributes books to students in Africa. Just last year the organization raised $2.5 million to ship books to students.
Liberation Library supplies youths in prison with books to "encourage imagination, self-determination and connection to the outside worlds of their choosing." They offer many different ways to be a part of their effort that surpass just book donations, but if you want to donate books via their Amazon wish list, you can do so here.
Pickup Please is run by the Vietnam Veterans of America and sells your donated items to private companies who support veterans around the country. You can donate almost anything, too ― clothing, shoes, accessories, jewelry, house and glassware, books, toys, bikes, stereos, radios, portable TVs, small electronics, tools, etc.
The organization will also pick up your donations within 24 hours. To see where this service is available, check here.
You've probably donated other stuff to Goodwill, but they also accept used book donations for their resale stores. The proceeds from your donations will do things like fund job training and placement programs for individuals facing unemployment challenges. Drop-off locations can be found here.
Operation Paperback collects gently used books and sends them to American troops overseas and veterans/military families at home.
Books4Cause.com manages book and electronic donations through city book donations in places like NYC, Chicago, and Miami, as well as through college campus book drives.
Books for Soldiers allows donors to create care packages with their used books and send them to deployed soldiers overseas. Once you've signed up to be a volunteer on the site, you can scope out specific books soldiers are requesting, though many just ask for anything.  
8. Your local public library
Yes, your local library wants your books! Libraries usually have their donation guidelines on their site and the books can go toward a multitude of things. They may keep your books for your collection or put them up for sale in a book sale to raise library funds (note: some may even throw them away). 
If, for whatever reason, your local library can't take your books, there's always your state library. Your local public library will likely have their information, but you can also find specific information about each state's libraries from this database.  
For those in the New York area, we also suggest checking out Housing Works, a non-profit organization working to end homelessness and AIDS, that accepts book donations from The Huffington Post.
Calling all HuffPost superfans!
Sign up for membership to become a founding member and help shape HuffPost's next chapter
BEFORE YOU GO
PHOTO GALLERY
Best Books of 2016