The raid of Rentboy, one of the most popular and accessible gay male escorting websites in the industry, resulted in the arrest of the company's CEO Jeffrey Hurant -- along with six other employees -- and the shutdown of the site. It also displaced countless sex workers who relied on the site to connect safely and securely with clients.
In order to help offset the legal costs of the ongoing case against Rentboy, Hurant's father set up the Rentboy Legal Defense Fund, the donations of which will go directly to the CEO's lawyer.
In conjunction with the Legal Defense Fund, Hurant is selling seminal items used in advertising for Rentboy over the last 19 years. These collectible items can be purchased in one of two ways: at a pop up sale occurring at the old Rentboy offices (6 W 14th St, Suite 4W) on Dec. 23 from 12 p.m.-7 p.m. or by bidding on Rentboy faux neon light boxes and other collectibles on Ebay through Dec. 24.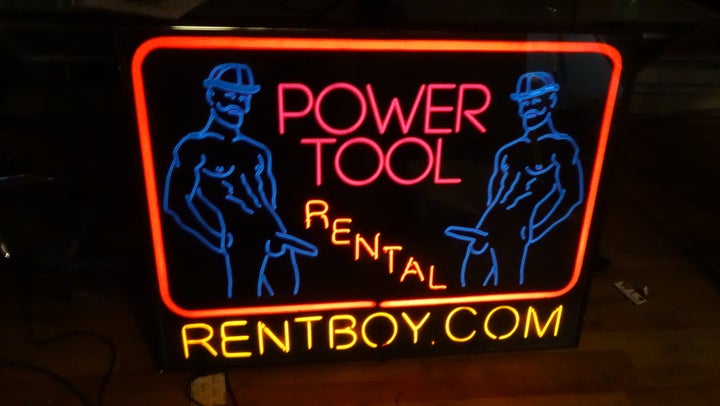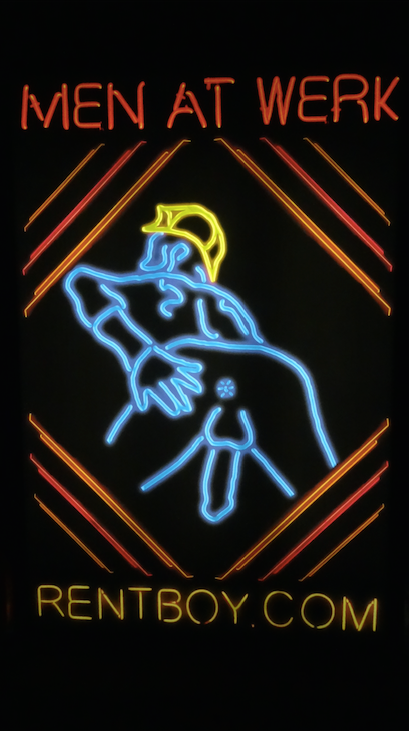 "It's been a terribly difficult time for the Rentboy," Hurant told The Huffington Post. "The arrest blindsided us after we had been operating in the open for nearly 20 years. All of us were left in dire financial circumstances. We had 17 full-time employees suddenly without work. The government seized our business bank accounts plus over 100 computers, laptops, phones, hard disks, etc. On top of all that, we are facing the possibility of lengthy prison terms. Despite these difficult circumstances, we are so grateful for the support of our community and the larger support we have received from organizations outside of the LGBTQ community as well. We are doing our best to contest the allegations and hope that cooler heads will prevail and that in the end the government will realize that we were running a lawful business in good faith."
Head here to check out the faux neon light boxes and other collectibles on Ebay.
Want to read more about how the Rentboy raid affects all of us -- not only sex workers? Head here.