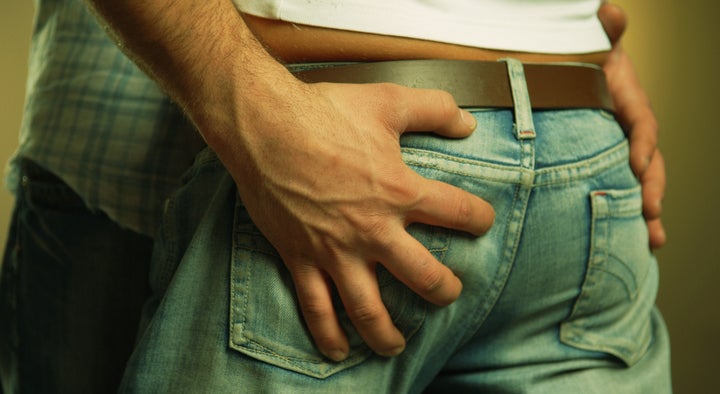 It's no secret that sex sells, but trying to find honest and authentic stories about what sex and relationships are really like can sometimes feel like a challenge.
Thankfully there are people like The Heart's Kaitlin Prest and Samara Breger. If you don't know, The Heart is the hit podcast on the Radiotopia network that documents the most intimate, joyful, unusual and crushing moments of human relationships.
For the latest episode of the HuffPost Love+Sex Podcast, host Noah Michelson (this week flying solo without co-host Carina Kolodny) invited Prest and Breger to chat about how they've turned The Heart into a thriving community of fans who can't get enough of how the show uses humor and smarts to elicit personal experiences from their subjects. He also asked them to weigh in on some intimate questions sent in by listeners, including one man who wanted to know what to do if he faced a "poopapocalypse" while engaging in anal sex.
"If you're having regular anal sex there's a pretty high chance that's going to happen," Breger notes. "Be a sport… you know that you're around the butt and sexual fluids happen. In this scenario, poop is your sexual fluid. So, just clean it up like you would anything else and know that the person who is bottoming did not decide to poop everywhere. It happens... just be nice about it."

To hear more advice about anal sex -- including what you should do if your mom suddenly starts dating again and wants you to explain the in's and out's of how to do it -- and other questions about texting hook ups, STIs and more, check out the podcast:
This podcast was produced by Katelyn Bogucki and edited by Nick Offenberg. Production assistance and design was provided by Lauren Bell.
Want to check out more from The Heart? Head heres.
Calling all HuffPost superfans!
Sign up for membership to become a founding member and help shape HuffPost's next chapter