The Huffington Post has obtained the 1993 court ruling denying Woody Allen custody of his three children with Mia Farrow. The ruling, which has been referenced often but has not yet appeared in full online, sheds some light on several questions surrounding Dylan Farrow's allegations that Allen molested her when she was seven years old. While it does not conclude whether Allen molested Farrow, the ruling by Justice Elliott Wilk paints a particularly damning portrayal of Allen the father, describing him as "self-absorbed, untrustworthy and insensitive," and undercuts the claims that Farrow was "brainwashed" by her mother into inventing the tale of her sexual molestation.
Wilk's ruling also calls into question the credibility of the much-cited Yale New Haven Hospital study, released Friday by Radar Online, that concluded that Allen did not molest Farrow and suggested that Farrow was either coached by her mother or merely a vulnerable child who fabricated her claims.
Specifically, Wilk writes:
1. "There is no credible evidence to support Mr. Allen's contention that Ms. Farrow coached Dylan."


2. The Yale New Haven study report is "sanitized and, therefore, less credible" owing to a variety of factors.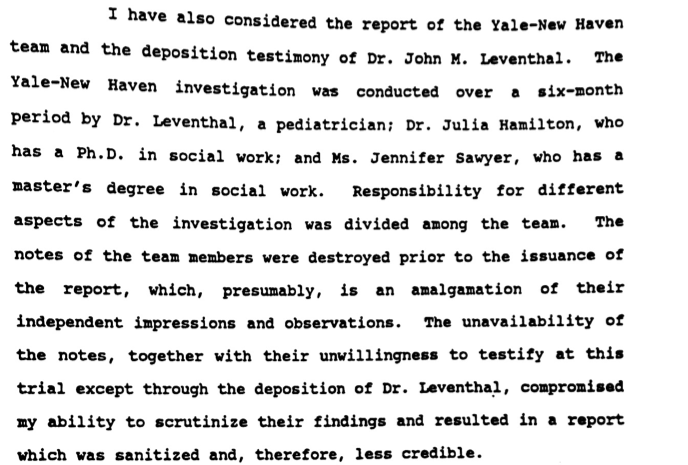 3. Mia Farrow was "not faultless as a parent," but, "ironically," her "principal shortcoming with respect to responsible parenting appears to have been her continued relationship with Mr. Allen."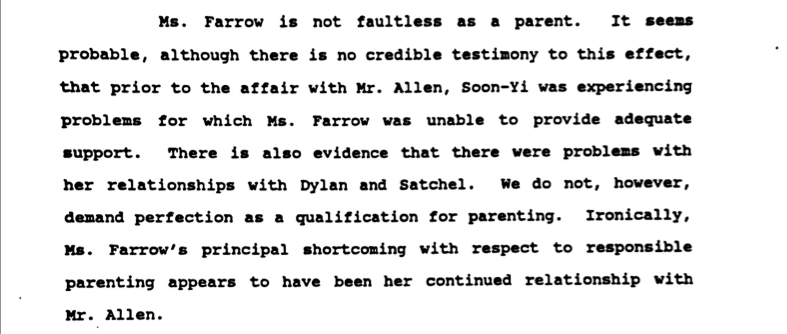 4. Allen's "self-absorption" and "lack of judgment and his commitment to the continuation of his divisive assault...warrant a careful monitoring of his future contact with the children."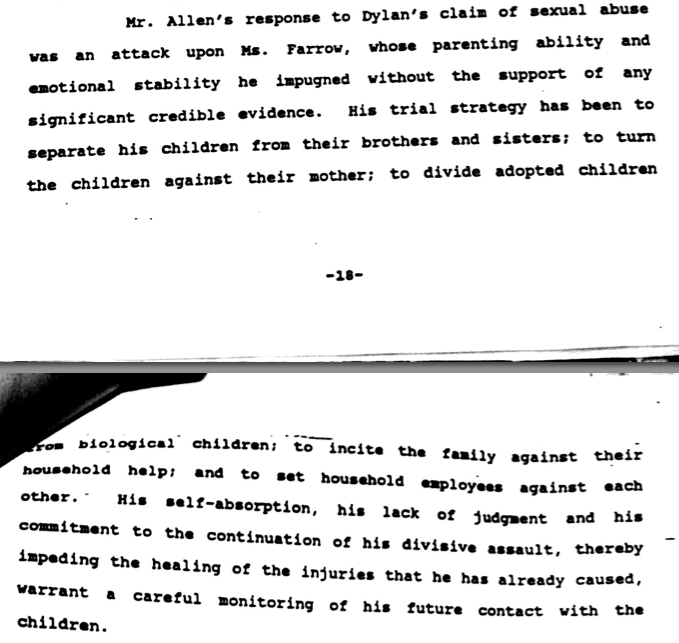 5. Ultimately, "we will probably never know what occurred on August 4, 1992...[but] Mr. Allen's behavior toward Dylan was grossly inappropriate and...measures must be taken to protect her."


The full 33-page document is embedded below. It is a quick and fascinating read. Dig in.
Watch HuffPost Live hosts Ricky Camilleri and Mike Sacks discuss the documents below:
Related
Popular in the Community