We've done it. We've found the Holy Grail of lipstick.
Indie beauty brand Beauty Bakerie came across our radar via Instagram and we were entranced by the videos they posted. Particularly this one:
Now, we've used other products that have remained on our lips through cups of coffee, but none have lasted us through breakfast, lunch, dinner, coffee, post-work drinks, the gym AND the shower.
We're talking no budging, feathering or loss of color, friends.
We tried six shades of the Lip Whips from the Beauty Bakerie line, specifically those in the Sweet Summer Gift Set ($100). They all had delightful (and quasi- edible) names: Versailles, Sakura Delight, Hawaiian Cheesecake, Watermelon Slushie, Louvre Palace, and Yogurt Berries.
In addition to the Lip Whips, Beauty Bakerie equipped us with a Sugar Lip Scrub ($12) and a Lip Whip Remover ($14). At first glance, this all seemed excessive.
Why would we need a special remover ― particularly one that looks like any old makeup remover pad ― and this specific lip scrub? Why wouldn't any lip balm or scrub work just as well?
Skepticism aside, we put all of the products to the test.
We used the lip scrub to exfoliate and hydrate the lips, as directed. It has a slight medicinal smell but the texture is extremely pleasant. It's slippery, without being overly greasy and the tiny beads in it aren't uncomfortable.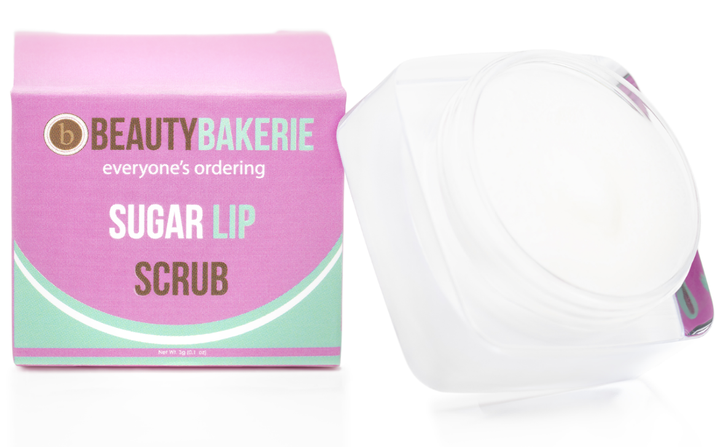 After we wiped some (not all) of the lip scrub off, we applied the Lip Whip. The pigment on the Whips is gorgeous ― they're bright and appear almost exactly on your lips as they look in the tube.
Like most liquid matte lipsticks, the product takes some time to dry and you'll experience a bit of tightening as it does. The finished product looks like this: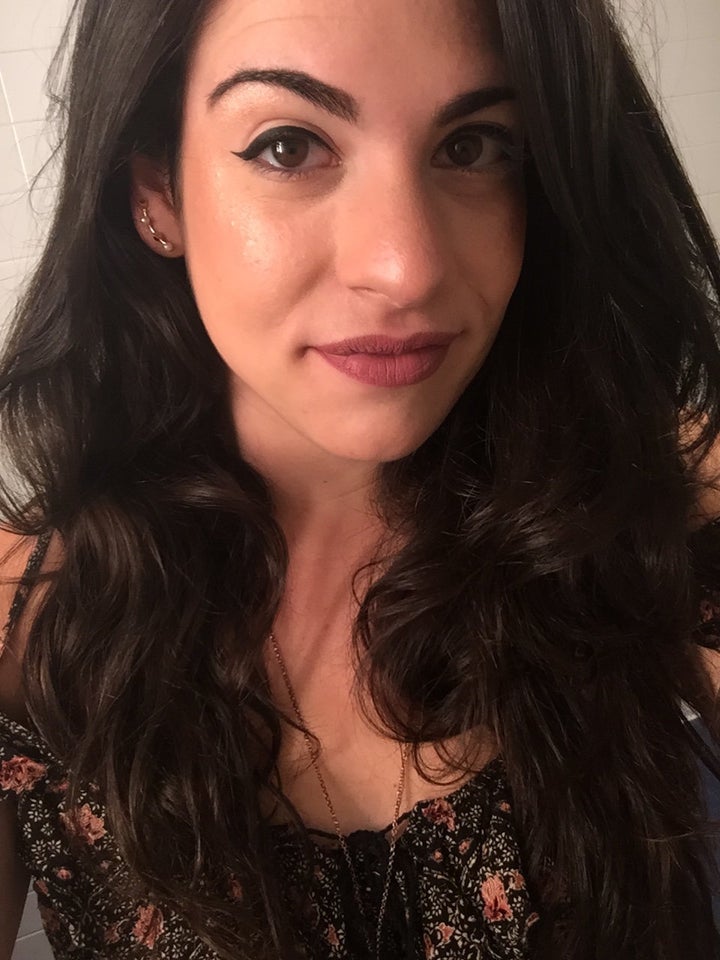 Other shades look like this:
What the Lip Whips do that others don't (specifically the Kylie Lip Kits, Colour Pop Ultra Matte and Anastasia Liquid Lipsticks) is that they dry without drying your lips out. There's no cracking over the course of the wear, either. The stuff moves with your mouth in a way that can only be described as impressive. It's soft to the touch and there's absolutely no transfer to your fingers, straws, other people, etc.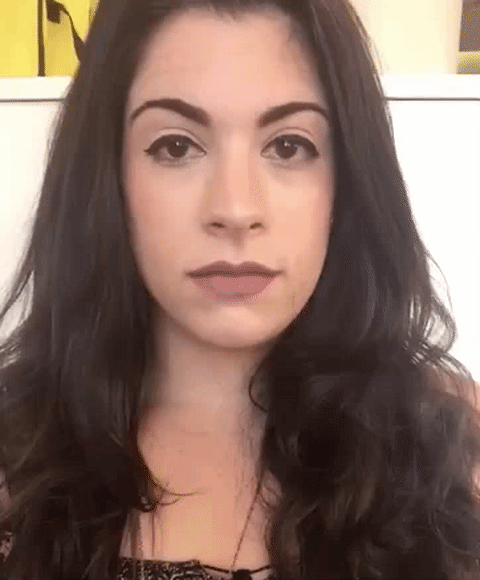 We wore a Lip Whip to the gym for an hour and fifteen minutes ― through squats, cardio and calisthenics ― and at the end of it, we still looked done up.
After showering with the Lip Whips on and attempting to scrub them off with our usual makeup removing cleanser, we cracked open the Lip Whip Remover pads. They don't have the alcohol smell you'd expect from pads that look like this.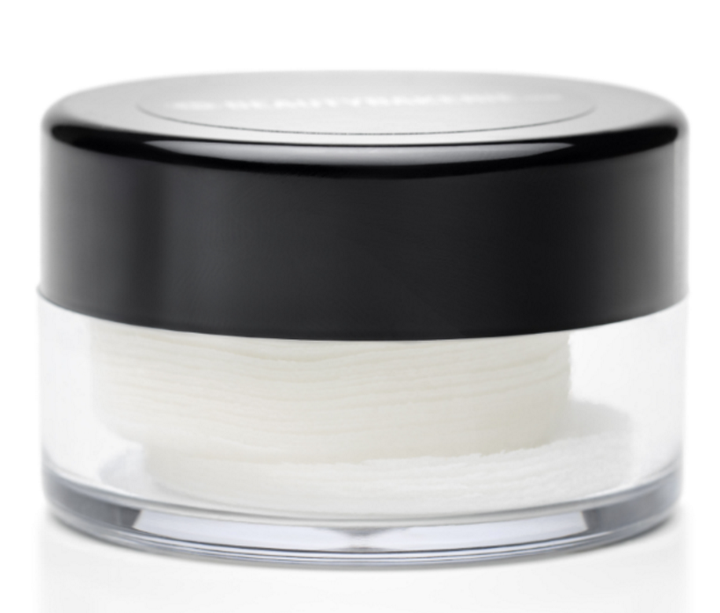 They smell faintly of oil and feel oily to the touch, but, again, not greasy. A few swipes of a single pad across your lips and the Lip Whip is gone. The best part is that your lips aren't chapped like they can be after you scrub other lipsticks off. They feel supple and healthy. The residue left by the pad is a great moisturizer.
We also tried that sink test from their Instagram. It totally holds up.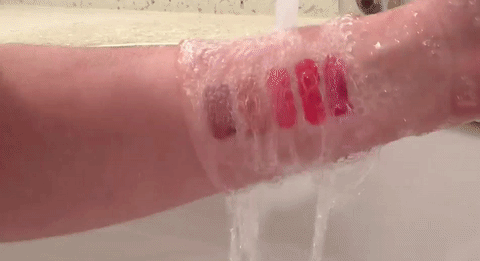 Overall, Lip Whips have pretty much changed our lives and we're stocking up on them by the armload. If you want to snag a single Lip Whip, they retail for $20 on their own. If you're still unconvinced, well, you should know that the CREATOR OF BEYONCE also wears Lip Whips.
The lipstick gods have answered our prayers, friends. Let it rain Lip Whips!
Before You Go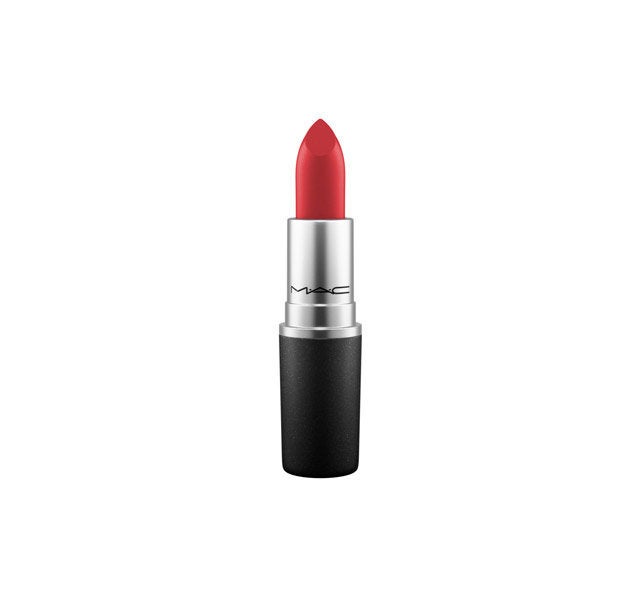 Editors' Picks: The 12 Best Long-Wear Lipsticks