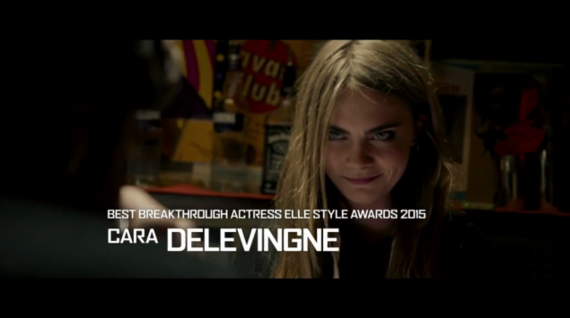 It's been a little over a year since we first learned that Cara Delevingne, fashion's favorite multi-hyphenate, had been cast in director Michael Winterbottom's highly-anticipated Amanda Knox biopic, The Face of an Angel. During that time, the model and budding actress has been hard at work starring alongside Pharrell Williams in Karl Lagerfeld's latest Chanel film, designing her own unisex line for DKNY, and filming John Green's upcoming YA blockbuster Paper Towns with new pal, actor/musician Nate Wolff. And now, after months of waiting, we're finally getting the first look at Cara in what some are already calling her 'breakout role.'
The film, which was inspired by the true-life story of Meredith Kercher and Amanda Knox, centers on an unsolved murder case of a British student in Siena. Daniel Bruhl stars as a documentary filmmaker covering the case, while Kate Beckinsale stars as an author working on a book centered around the disappearance of the student. As for Cara, she plays the role of Melanie, a young British student who tries to help Bruhl's character and ultimately, finds herself in some pretty scary situations.
Based on the trailer alone, Cara appears to have really come into her own as an actress here, making Winterbottom's acclaimed psychological thriller that much more of a must-see.
Click HERE to see the full trailer, and check out Cara in action when the movie hit theaters on March 27.