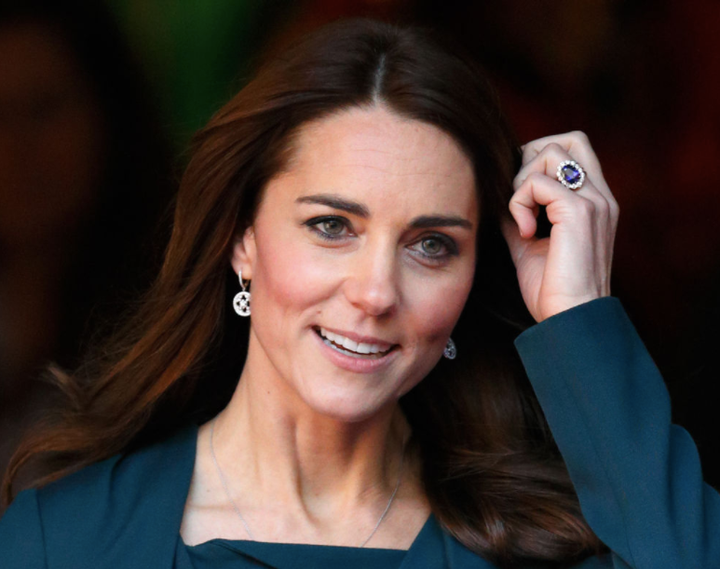 Duchess Kate's blue sapphire and diamond engagement ring still remains every bit iconic to this day.
Many know that the ring holds a special place in the royal family's heart. It had belonged to Princess Diana and was given to Kate when Prince William proposed on a trip to Kenya in October 2010. Prince William said the ring (reportedly worth more than $500,000) was a "way of making sure my mother didn't miss out on today and the excitement."
While rumor has it that Harry was initially supposed to receive their mother's ring, the inspiration behind the family heirloom is about a century-and-a-half long.
In 1840, Prince Albert wished to create something special for his fiancée, Queen Victoria. According to Vogue, the prince commissioned notable British jeweler House of Garrad to create a sapphire blue brooch with diamonds for his bride, a piece that soon became the queen's favorite.
Sarah Prentice, the creative director behind Garrad, told Vogue that Victoria "loved it so much that she decided to wear it on her wedding day as her something blue on the front of her dress." She sported the piece up until Prince Albert's death in 1861, but ensured the brooch would become one of the royal family's many heirlooms.
Queen Elizabeth later inherited the beloved jewel, sporting it under her shoulder at a plethora of royal events over the years: garden parties, royal ascots, meetings with American presidents and foreign engagements were just some of the times the queen proudly showed off the antique.
And when it came time for Prince Charles to propose to Diana, the couple ended up selecting a "sapphire-and–diamond cluster Marguerite ring" from Garrad, a design that was almost identical to his mother's 19th-century royal blue brooch.
"I would imagine growing up being surrounded by your mother and your grandmother [with] such beautiful, incredible jewelry...it would stick with you," explained Prentice to Vogue.
Now, the world awaits the next royal engagement. We're waiting, Harry!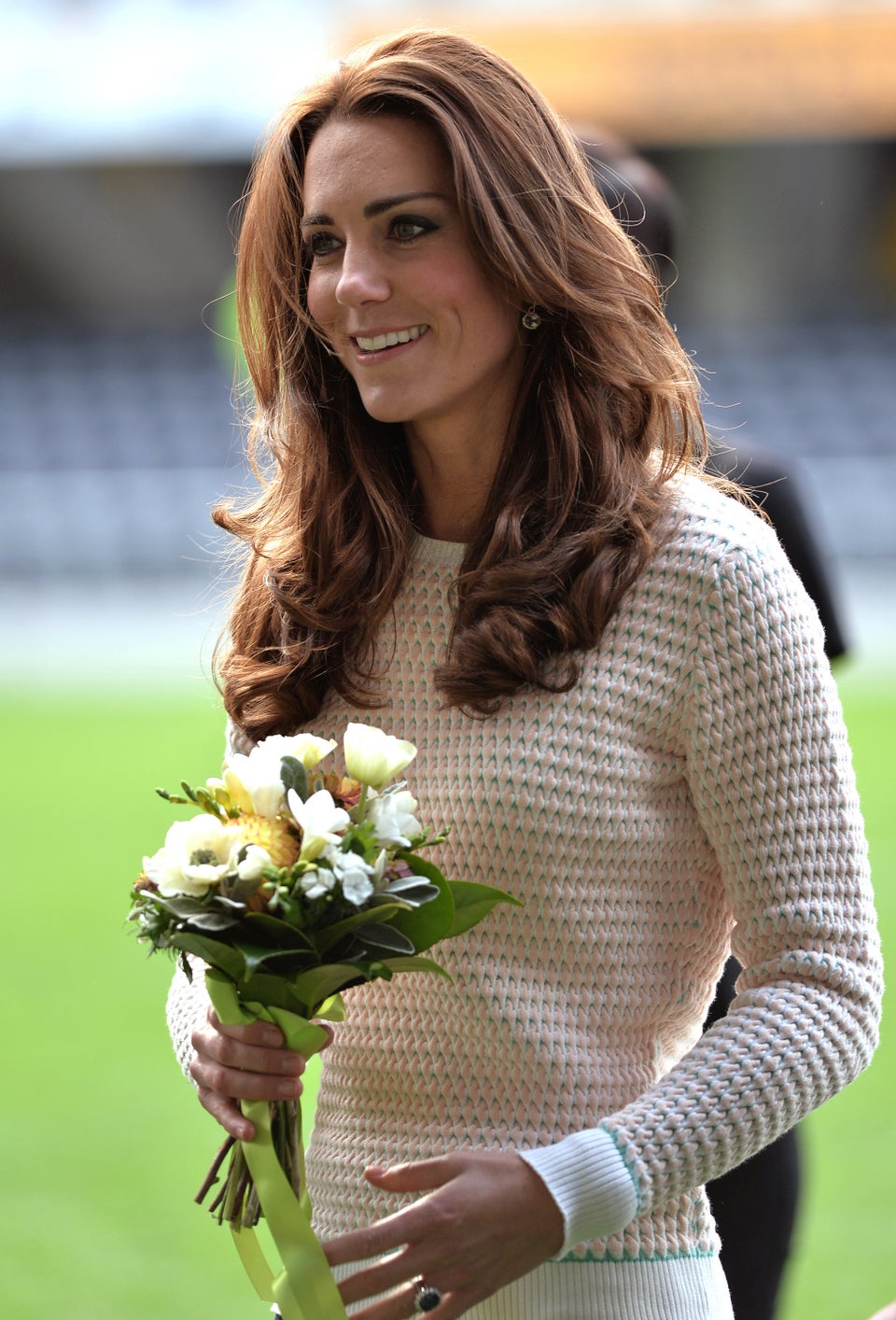 Kate Middleton's Most Stylish Looks
Related