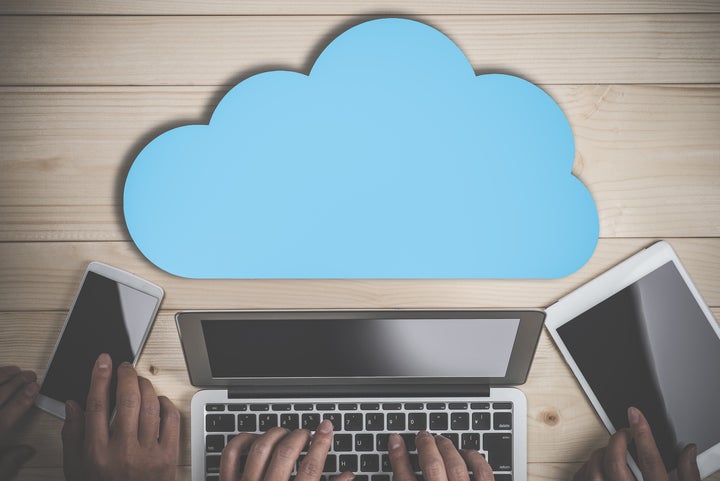 The last quarter of 2016 saw a tipping point in our internet usage. More websites are now loaded on mobile devices than desktops. But while we may have gotten used to browsing and buying online from our handhelds, we won't be saying goodbye to the traditional desktop anytime soon. What we are seeing though, is a rise in the mobile office and a constant need to be connected. Which also means a rising need to be able to access important files and key documents from anywhere.
According to research by Nielsen, over 85 percent of millennials now own a smartphone. Aside from businesses needing to optimize their websites for mobile use, online storage services and cloud services are more important than ever. No one wants to get home and realize they've left a crucial document on their office computer, or can only access it from one device.
But how much do you really know about online storage services? Most people's minds turn to the go-to names we know and maybe use on a daily basis, like Dropbox, IDrive and Google Drive. But as aggressive startups like Airbnb and Uber have proven time and again – bigger isn't always better when it comes to excellent service. And just because you've heard of a company doesn't automatically mean they're the best at what they do.
We live in the age of information, innovation and constant solutions cropping up on the scene to make our lives better. Just as there's a device to access any files on, we should be able to store these files virtually with confidence. If you're thinking about taking advantage of not lugging your laptop around everywhere you go, here are a few things to consider before selecting an online storage provider.
If you're going to get familiar with a program that lets you upload, download, share and access your files from anywhere, you'll want to make sure that it's easy to use. So, choose a program that's designed with user friendliness in mind. Rather than thinking of a storage service in terms of just storing your files, consider using it every day and integrating it into your life.
How easy is it to use? How long does it take to upload and download files so that you can start working? The speed at which you can upload and download files is vital to be able to use your files in real time. If you check out the comparison video of pCloud to Dropbox, you'll see that the speed is significantly faster on pCloud. 53 seconds compared to 5 minutes and 3 seconds, in fact.
When you consider how valuable your time is and you start adding up all the upload and download times – that's a lot of hours wasted every month. If speed of use is important to you, be sure to try out the services before you buy. Also, get a feel for the interfaces and which format suits you better. If you find any program particularly hard to use, it's not something you're going to want installed on all your devices.
With increasing breaches of security on the web, this is a vital factor, especially for companies that deal with sensitive information. Oftentimes, big names are a magnet for would-be hackers -- just think about the Twitter and Netflix DDoS attack last year. When it comes to online storage, you don't get much bigger that Dropbox or Google. This is where considering a smaller provider may give you more confidence in making secure file transfers.
Aside from their reputation, find out what servers the company uses to store your information. pCloud, for example, makes use of ultra-secure data centers and uploading/downloading servers. Your data transfers through their own servers via TLS/SSL, and is stored in a highly secure storage area. Dropbox, on the other hand, uses public networks, which are notoriously targeted by hackers.
Google Drive is only as secure as your gmail account. Say, for example, you leave your email account open while you step out to lunch. As Drive doesn't automatically lock the user out after a period of inaction, any passerby can have access to everything you store there through your Google account.
Depending on how much room you have on your smartphone, you probably don't want work documents using up all the space. Look for an online storage service that lets you delete photos and videos uploaded in the cloud so you can free up storage. Also, find out whether the program needs to take up space on your computer. Some services allows for complete cloud storage.
It's also important to check what your file size limits are, as some providers, like Dropbox, have a maximum file size limit. Others allow you to upload any file size to your account. If you don't need to upload large files, IDrive or Dropbox may work just fine for you. But if file size limitations are going to be an issue, you may want to consider a provider like pCloud.
Cost can be an issue with online storage services, so think about how much you're willing to pay, as well as how much space you need. Most online storage services' plans start at around $100 a year. This can often be for the most basic plan and not offer enough space, speed, or security for your needs. So be sure to check the fine print before punching in your credit card details.
There are many options open to you when it comes to storing and accessing your documents. But it pays to do your research before committing to one provider. Dropbox and Google Drive may be better known, but that doesn't mean you get more bang for your buck. Above all, make sure it's something you can live with on a daily basis. That's user-friendly, secure and won't blow your budget.
Related
Popular in the Community