A PricewaterhouseCoopers spokesperson confirmed to The Huffington Post that Brian Cullinan, a managing partner at PwC, was responsible for handing Warren Beatty the wrong envelope, which led to the Best Picture winner debacle.
Cullinan shared the since-deleted tweet at 9:05 p.m. PT ― Beatty and co-presenter Faye Dunaway would take the stage to present Best Picture at 9:08pm PST.
The archived tweet can be seen below: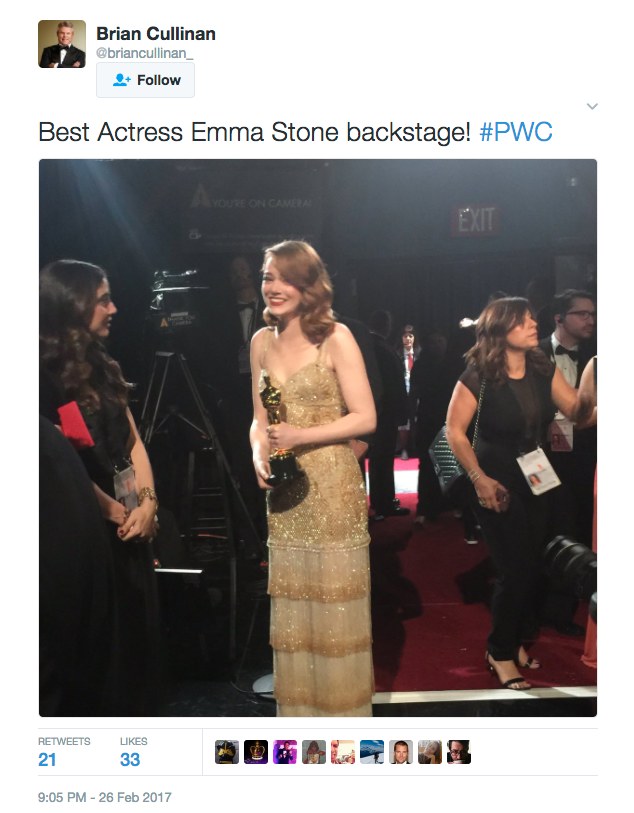 "We're so focused on doing our jobs that we don't mind the hours of standing," he said.
Cullinan also told HuffPost mere days ago that it would be "so unlikely" for a presenter to announce the wrong winner.
PricewaterhouseCoopers has already issued a statement regarding the mishap, but there has been no word from Cullinan on what happened or why he deleted his tweets.
The PwC spokesperson would "not comment on Brian's tweet," but we will keep an eye out for any other updates.
UPDATE: The Academy released a statement Monday night apologizing for the Best Picture snafu, saying it had spent the day investigating what went wrong and will decide on the next steps.
We deeply regret the mistakes that were made during the presentation of the Best Picture category during last night's Oscar ceremony ... For the last 83 years, the Academy has entrusted PwC to handle the critical tabulation process, including the accurate delivery of results. PwC has taken full responsibility for the breaches of established protocols that took place during the ceremony. We have spent last night and today investigating the circumstances, and will determine what actions are appropriate going forward.
Before You Go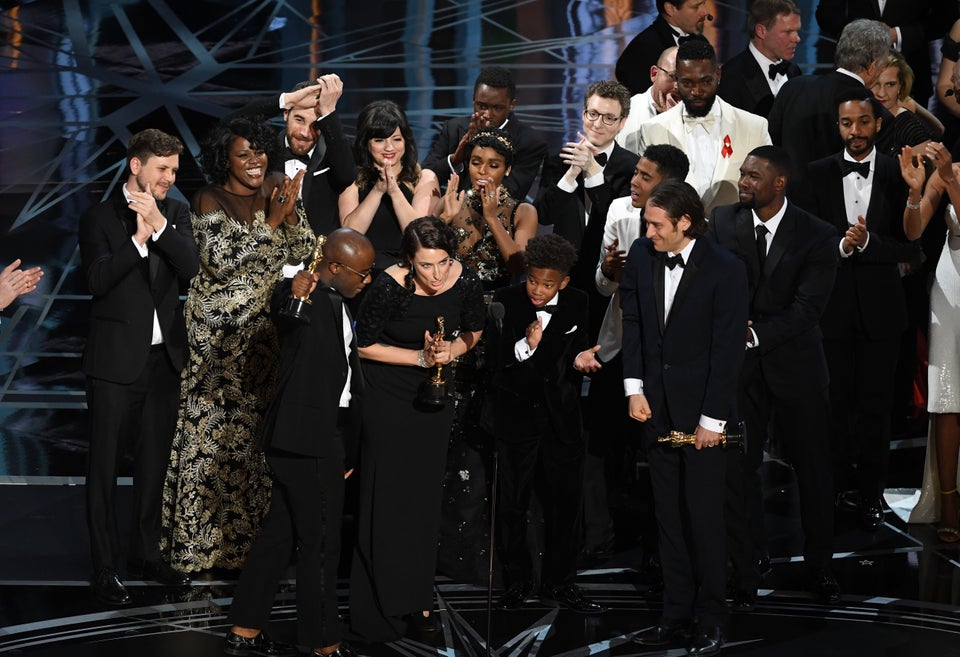 Oscars 2017 Ceremony