In fact, you'd be hard-pressed to find stranger things than the looks on Ryder's face as Harbour gave his impassioned speech.
The internet loved it. Ryder's many faces instantly became the best meme of the night.
Mornings are for coffee and contemplation, so we've all been wondering: Was she just really into the speech? Was she going through the different stages of grief?
Or as Twitter speculated, could she secretly be making an emoji keyboard?
Now we might finally know.
According to co-star Gaten Matarazzo, she may have just had a hard time hearing.
"I think it's just that she couldn't hear what David was saying," Matarazzo said to TMZ. He added that the cast didn't have any ill will toward Ryder after and was just happy to be together.
As support, Harbour later said he ran the speech by some of his co-stars at dinner, and Ryder wasn't among them. She was likely just trying to follow along, making sure to hear what was said.
Or, perhaps she was just working on her looks for "Stranger Things" Season 2.
Whatever the reason, we're all for it.
Before You Go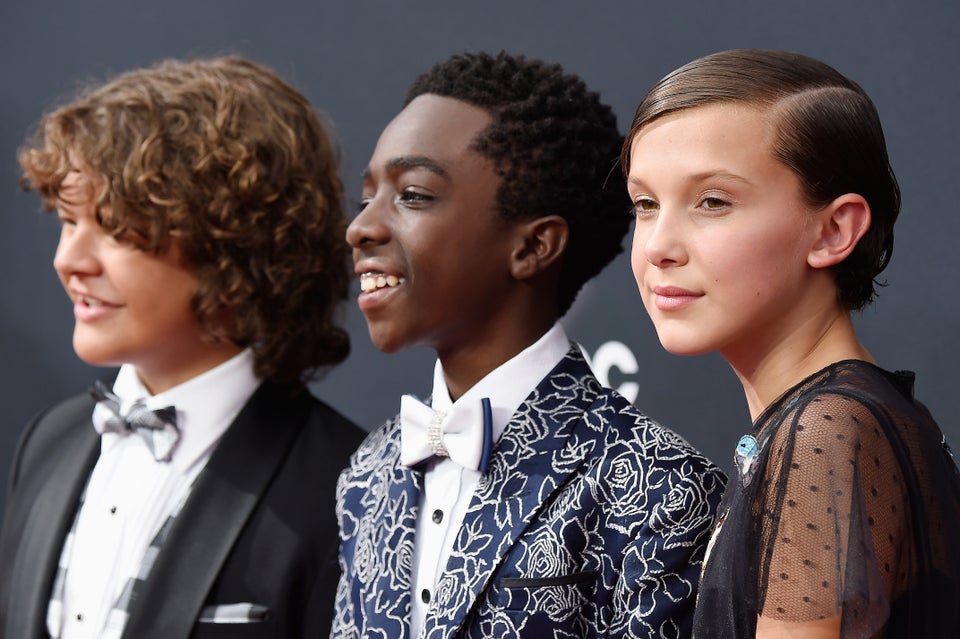 The "Stranger Things" Kids At The Emmys
Popular in the Community