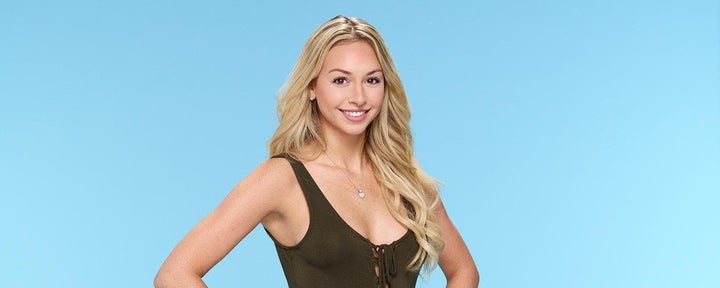 If you've been keeping up with "The Bachelor" this season, you're focused on one person and one person only: Corinne Olympios.
The reality contestant and "business owner" has taken the show by storm, intriguing viewers with her extraordinary ability to sleep, her lack of interest in the Backstreet Boys and, of course, the freeness in which she references her nanny, Raquel.
"Raquel keeps my life together, OK?" Olympios said on an episode of "The Bachelor." "She makes sure my bed is made every morning, makes my cucumbers, and like my vegetable slices for lunch. She makes me lemon salad. She knows exactly how much oil, lemon, and garlic salt I like. And cheese pasta. I have tried so many times to make cheese pasta. I can't make cheese pasta like her."
While some speculated that "cheese pasta" was just Corinne trying to say "mac and cheese" (remember when she called choreography "planned dancing?") it turns out "cheese pasta" is indeed a meal in her household.
1. Boil pasta for 10 minutes (add some salt to water).

2. Strain out all water.

3. Add pasta back to pot, keeping it on low heat.

4. Add a lot of shredded cheese.

5. Mix until all the cheese melts.

Side note: no salt with cheese.
We have to commend her for adding salt to the water (common sense to most people, but even Olive Garden didn't even do it a few years ago). Though we do have a few VERY important questions: What kind of pasta does she use? What kind of cheese? Doesn't the cheese coagulate because there's no milk base?
Get back to us when you can, Raquel. And be sure to tune into "The Bachelor" Monday nights on ABC at 8 p.m. ET.