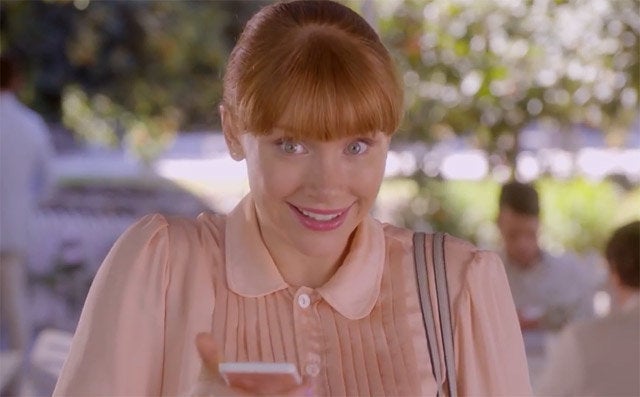 After the third season of "Black Mirror" debuted on Netflix in October, much was written about hidden Easter eggs in the episodes that seemed to hint that all of the series' episodes take place in the same, very dystopian universe.
This argument particularly found traction on Reddit and publications that discuss fan theories, with lists of the small nods fans found ― such as a poster on a wall featuring a character from a previous episode ― shattering the supposed standalone nature of the series' various plots.
The Huffington Post asked series creator Charlie Brooker about the real intent of all these Easter eggs.
"There's no real link between [the episodes]," explained Brooker. "Having said that, sometimes, just to fuck with people, we have got an explicit link between them."
In short, those Easter eggs are solely there to end up on your face.
"The Easter eggs is a thing I enjoy, we have fun doing them," said Brooker. "Sometimes it would come about because it's like, 'Ah shit, we've got to put something on the TV screen here, how are we going to clear some footage? Oh — let's use the footage from "Fifteen Million Merits" [a previous episode].' So sometimes, it's practical."
Still, Brooker wanted to stress that the fan theorists have it wrong, as he said, "I don't put any mind, really, to thinking this is a shared universe."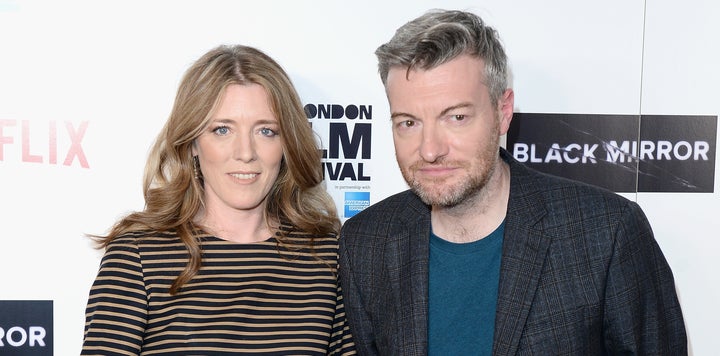 Brooker comes from a comedic background, and is known chiefly as a satirist in his native England. He said he's often surprised how horrified viewers get from watching "Black Mirror," because he sees the episodes as having a dark humor.
"Often, you're thinking of a worst-case scenario that you're allowing to unfold, and that's really the same as coming up with a sitcom plot," Brooker said of coming up with the plots for his show.
Occasionally he'll use a model of parodying other TV shows as a starting point. "In my head, 'The National Anthem' [the first episode of the series] is a piss take of '24,'" said Brooker. "That was the origin. I was almost imagining I was writing the weirdest episode of '24,' but then it gets stranger and stranger as it goes along."
Along with the parodies and the easter eggs to mess with viewers, Brooker has a habit of inserting outside criticisms and meta jokes made about the show into the "Black Mirror" universe. One of the most famous jokes about the series comes from the writer Mallory Ortberg on her now-defunct publication The Toast. Ortberg wrote an article envisioning satirical plots for the series, memorably: "What if phones, but too much."
Brooker claims he inserted that phrase multiple times into the background of shots for the latest season of "Black Mirror" and even based an entire episode on the line. "When we were discussing [Season 3 episode] 'Playtest' and sort of the twists — this is a spoiler, but one of the twists in 'Playtest,' we discussed it and I thought, 'Well, that really is what if phones but too much, fuck it, then we're definitely doing it," said Brooker. "I think that's funny. We laugh a lot about the show when we're doing it."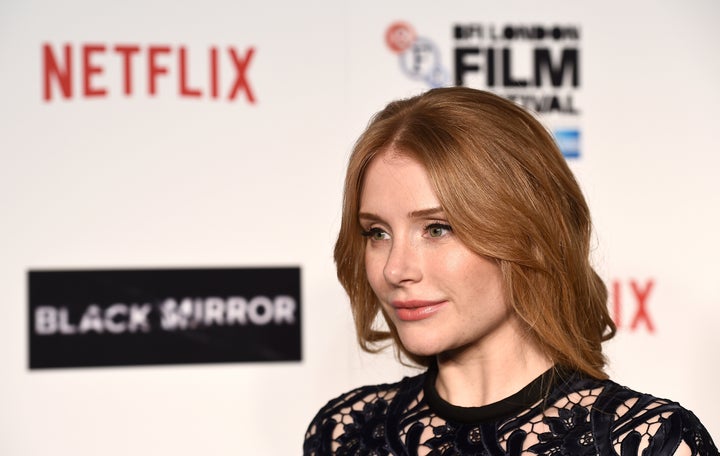 Of course not every small detail in "Black Mirror" is just meant to mess with you or there for a laugh. The show's production team also takes great care to insert borderline hidden moments that reveal much about the episode in the off chance you spot them.
In this season's opener, "Nosedive," a character admonishes his sister for trying to be more like her perfect-seeming old friend, thinking that the friend likely has a sad life behind her beautiful facade.
The episode's star, Bryce Dallas Howard, who plays the woman trying to be more like her old friend, claimed her favorite small detail actually had to with the wedding dress her character had to wear for the scene. The dress given to Lacey, her character, is a size 4 — which is too small.
"I gained 30 pounds actually for the role, which i haven't lost all of it yet," Howard said with a laugh. "But when [the old friend] says, 'I'm sending you a size 4,' my character goes 'Perfect!' and the reality is it doesn't fit."
This is a costuming decision that's initially hard to notice in the episode, but she needed a belt to hold the dress together in the back.
Howard continued (with an episode spoiler): "It was definitely too small. Then, after I get arrested and I'm in the cell, you can see I cant really breathe and I take it off and it's just freedom in the taking off of the smaller garment. Being like, 'I'm going to be naked rather than be clothed in something that doesn't fit me.' I think that is kind of a metaphor for social media ― trying to gain others' approval based on things that don't actually have any meaning whatsoever."
You can now watch all episodes of "Black Mirror" ― very carefully ― on Netflix.
Before You Go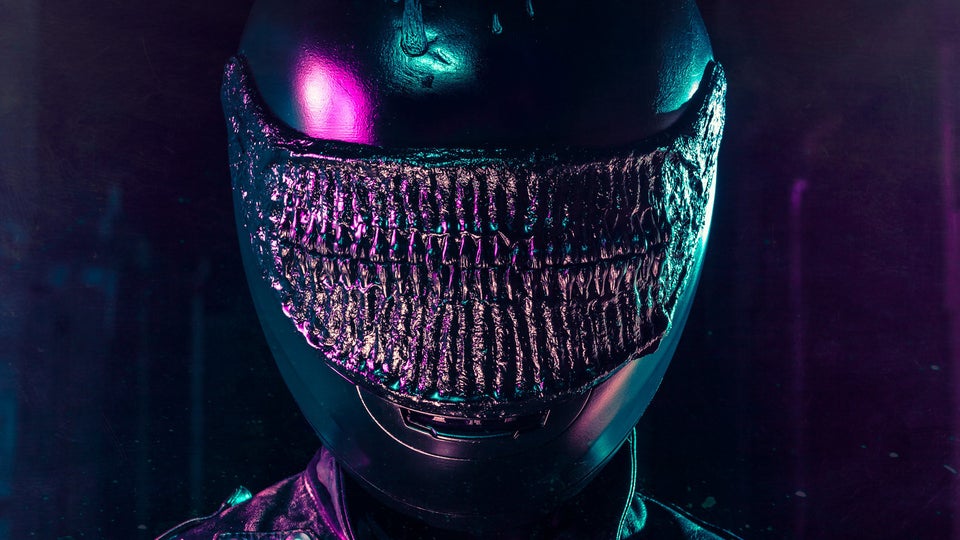 Future Fatigue
Popular in the Community