Stephens' illustrations show Belle, Elsa, Tiana and the gang as moms and moms-to-be engaging in activities like breastfeeding, giving birth and diaper-changing.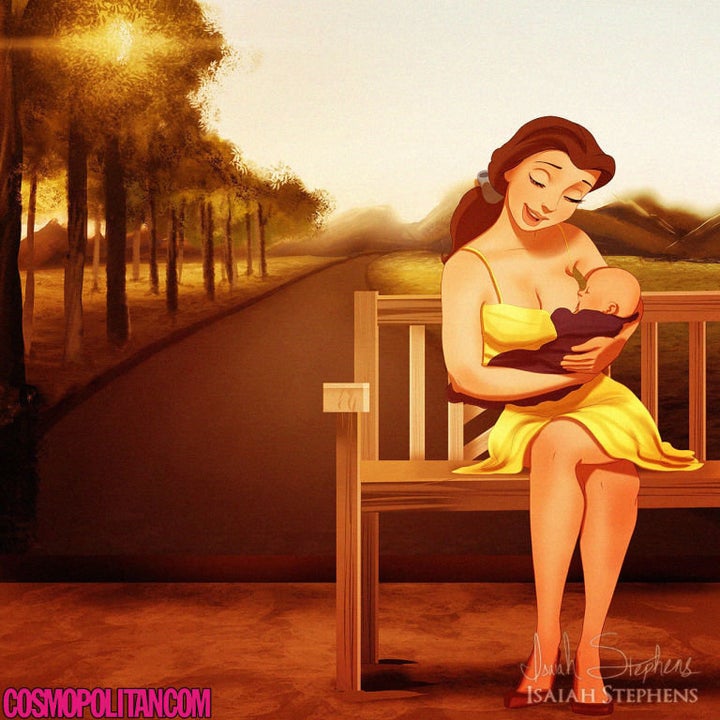 "I wanted to try and highlight some of the major scenarios a parent of an infant/toddler would go through," Stephens told The Huffington Post. "Funny moments, tender moments, and a few in-between."
Though the artist said he doesn't have any children himself, he said he hopes to someday. In the meantime, he just enjoys the positive responses to his Disney motherhood series, which he created for Cosmopolitan's website.
"With all of my Disney-themed stuff, I just want to make people smile," he said. "These were all done with love and admiration for all of the mother figures I've had in my own life. I like knowing that my artwork can put a smile on a persons face."
Keep scrolling for a sample of Stephens' Disney parenting images, and visit Cosmopolitan for the full series. Check out Stephens' Facebook and Instagram for even more Disney magic.