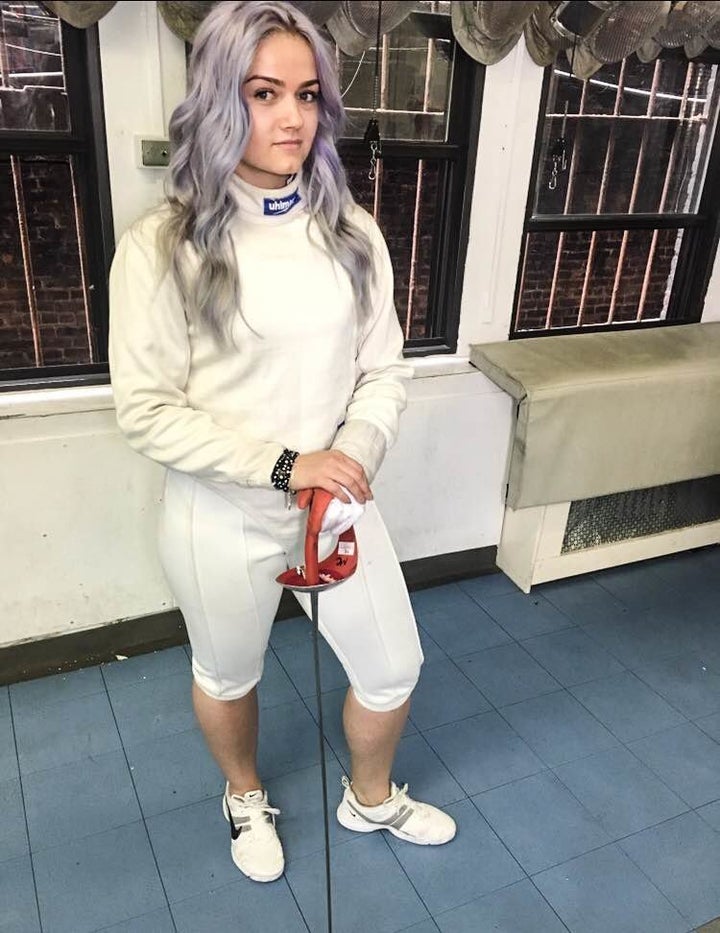 American fencer Dagmara Wozniak is ranked second in the United States and fifth in the world in her sport. Now Wozniak, 28, is competing in her second Olympic Games. Although Wozniak lost her individual sabre event earlier this week, she's still in the running for gold in the team sabre competition.
"It's not necessarily spectator-friendly," Wozniak said of fencing, noting that the sport is more popular in Europe, where it originated, than in the United States.
For the most part, Wozniak says getting less attention than athletes who compete in blockbuster sports like women's soccer or beach volleyball doesn't really bother her.
For high-performing, under-appreciated athletes like Wozniak, an intrinsic motivation to play or compete in that sport is especially important, says sports psychologist Stephen Graef of The Ohio State University Wexner Medical Center.
Gold medal winner Brandon Slay, whose sport of wrestling was nearly axed from the Olympics altogether in 2013, emphasized this intrinsic motivation in an open letter he wrote to Olympic medalists in The Players' Tribune Monday.
"Why am I doing this? Why am I running sprints until I dry heave? Why am I cutting weight?" Slay said he asked himself before the 2000 Sydney Olympics. "To me, it wasn't about the medals or the glory or the accolades. It was just about my love for the sport, and everything surrounding it."
That's an important distinction to make for athletes in less popular sports, where glory from performing exceptional athletic endeavors ― and the ability to make money from of those endeavors ― is often fleeting.
"You can win the gold medal in fencing, but you still might not make the Wheaties box," said Graef.
'Intrinsic motivation' doesn't pay the bills
Outside of the U.S. women's soccer team's recent push for equal pay, money is not a topic that Olympic athletes regularly reference in interviews. Still, it's an extrinsic factor that can weigh heavily on athletes in less popular sports.
"I do a good job at making sure that all my expenses are necessary and I'm not just frolicking around town and having a good time, but it's difficult," Wozniak said of supporting herself on a fencer's salary.
In other words, if you start to slip, so does your paycheck.
"The lower you see yourself fall, the less and less money you get," Wozniak said. "When you put everything on the line — and this is all I do, this is my 9-to-5 — it's really stressful to think maybe I won't get a paycheck next month, even though I'm working myself so hard that my feet bleed."
In other words, while Williams isn't going to Rio for the money, the $25,000 cash prize that the United States awards Olympic gold medalists (and on which they have to pay taxes) is a significant payout for athletes without major endorsements.
"This is what we train for," Wozniak explained. "We don't have a professional league outside of this that is raking in money left and right."
Financial concerns can also create family strain for athletes, according to Graef. "You see that with minor league baseball players, or people who are still trying to make it into the NBA," he said.
Being the parent of an Olympic athlete is an expensive proposition. Two-time Olympic gold medalist Gabby Douglas' mom filed for bankrupcy in 2012. That same year, fellow Olympic medalist Ryan Lochte's parents faced foreclosure on their Florida home.
"None of them [Olympic sports] come cheap when you begin to add up the equipment, coaching, travel and other expenses for the amount of training needed," Shannon Miller, the most decorated gymnast in U.S. history, told ABC in 2012. "As a parent, you have to decide which sacrifices you are going to make."
Wozniak started fencing at age 10, and she hopes the outcome of her hard work is Olympic gold. But if she could change one thing about the Olympics, she said it would be the payout.
"It would be nice to have underrepresented sports to have a little bit more reward."
For more Olympics coverage:
Support HuffPost
A No-B.S. Guide To Life
Related
Before You Go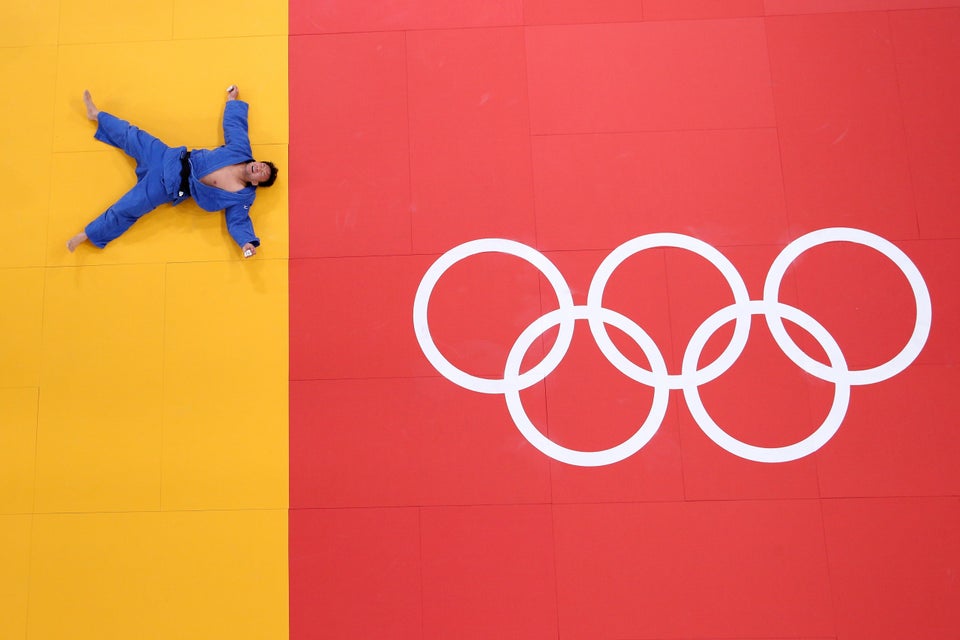 29 Truly Remarkable Olympic Photos
Popular in the Community