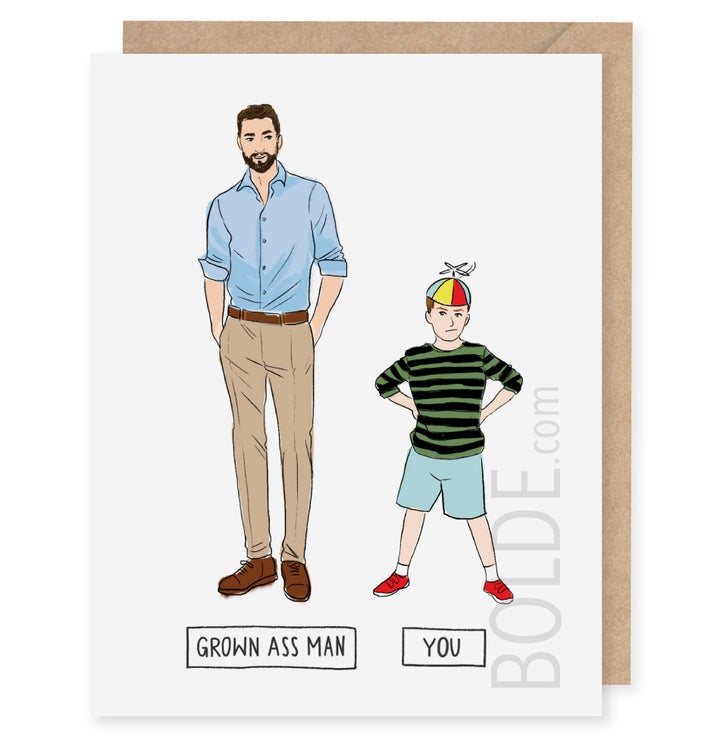 Oh, I wish these cards had come around sooner. I can think of about a zillion times I would have liked to have a card that didn't just have some meaningless sentiment on it, but instead said exactly what I wanted to say – with a punch. Harleen Kahlon apparently felt the same exact way.
After having served as Senior VP of Digital at the Oxygen Network and General Manager at TheStreet, as well as heading up digital at the New York Observer (among other things), she started Bolde.com. Alongside an online content arm, Bolde also puts out a line of kick ass cards for kick ass women who don't always feel as kick ass as they are.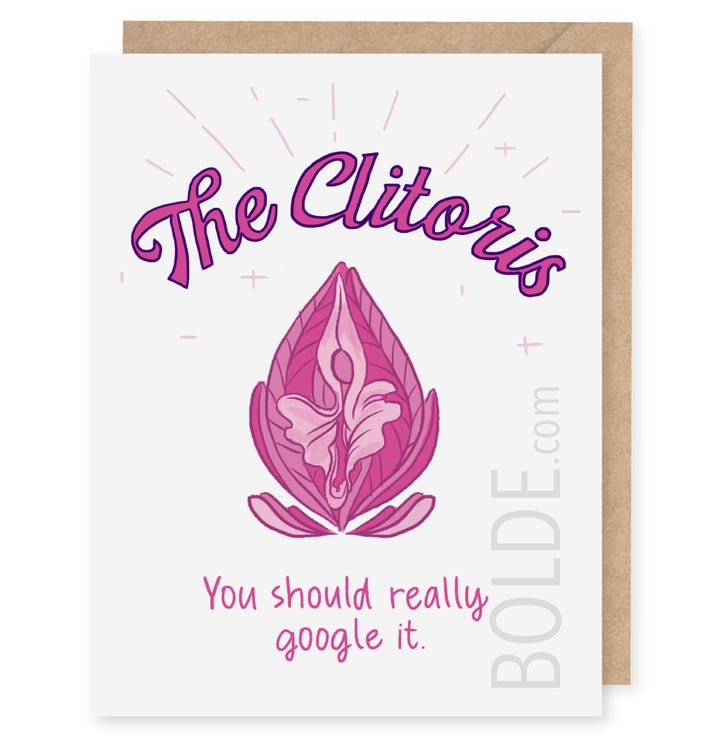 Block: Where did you get the idea for a line of cards?
Kahlon: Greeting cards are huge among millennial women, and that's our audience. But while there are some nice cards out there, we wanted to create a line of cards that is more reflective of the kinds of friendships women have and the kinds of conversations women are having at brunch and over drinks.
Block: What topics/occasions do your cards address?
Kahlon: The launch collection is mostly really unique friendship cards and some hilarious – and biting -- cards for exes. We'll soon be adding birthday cards, and cards to celebrate important milestones in your friends' and families' lives, like new jobs, engagements, babies, etc.
The friendship cards are unique because they focus on the support girlfriends give each other around dating. Dating can be a slog, and it's also a big part of most millennial women's lives. So, our friendship cards are designed to be little pep talks you can send to your friends who are dealing with heartbreak, or just general hopelessness around love. We also made sure to include cards that emphasize that there's more to life than dating. Finding a great life partner is a wonderful thing but you can also have an amazing life being single…
The cards for exes are unusual, we realize. We are big fans of taking the high road when you get dumped – we believe living well is the best revenge – but, at the same time, we want women to feel empowered to say what they want as they move on from a relationship.
A lot of writers on our site have written about this phenomenon of needing to act like "the cool girl," the girl who acts like she's cool with things she's actually not okay with – like just hooking up without commitment. And we created these cards as a reminder to women to own what they feel and want, and express it -- you are not uncool or bitter or crazy for saying what you think.
So, the cards for exes are really just meant to make you laugh and feel better – but if you want to send them, go for it!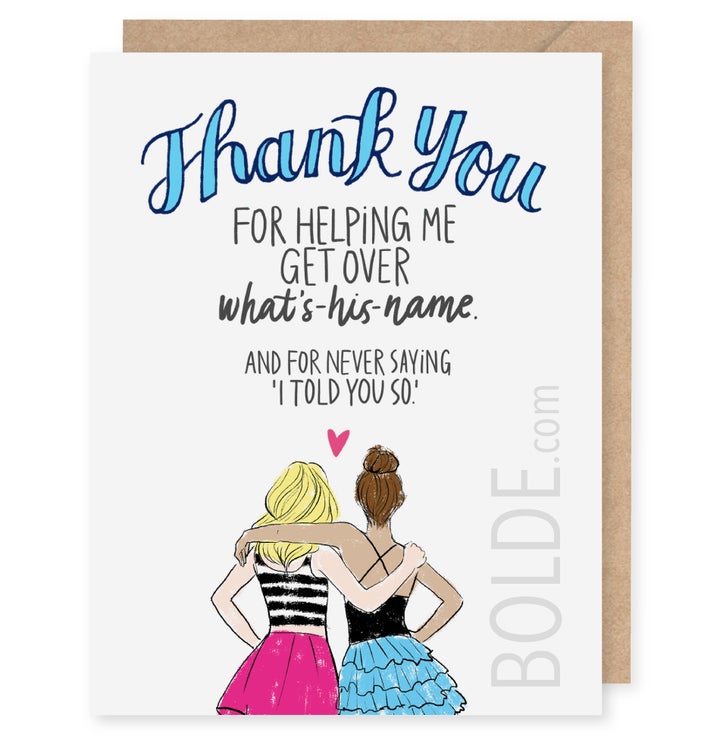 Block: Where do you get the ideas for the cards?
Kahlon: The ideas for the individual cards (and the site) came out of my own personal experience as a single woman living in New York. I moved to NY after law school years ago and dated in this city FOREVER before meeting my husband. I have literally seen it all. I still have countless single girlfriends who call for advice and pep talks. I try to assure them that they will meet someone amazing eventually but, even if they don't, they'll be just fine. So, the cards are based on little things my girlfriends and I have said to each other.
Block: What made you think a line of cards like this might fly?
Kahlon: The fastest growing demographic among women is single women. For the first time ever, there are more single women than married women and that gap will only grow over the next few years. We launched Bolde.com and this line of cards to start a bigger conversation about the experiences and questions single women today have.
More and more single women are getting married later or not at all, are focused on career more than ever, are trying to figure out if they want to have kids or not, and whether they need a partner to start a family. There's never been a better time to be single but a lot of us grew up expecting our lives to play out like the rom coms of the 90s and 00s so we're conflicted — we love our independence but we also want some romance in our lives and we're not thrilled about how casual and transactional dating has become. So, single women have a lot to think about and that's why we're doing what we're doing.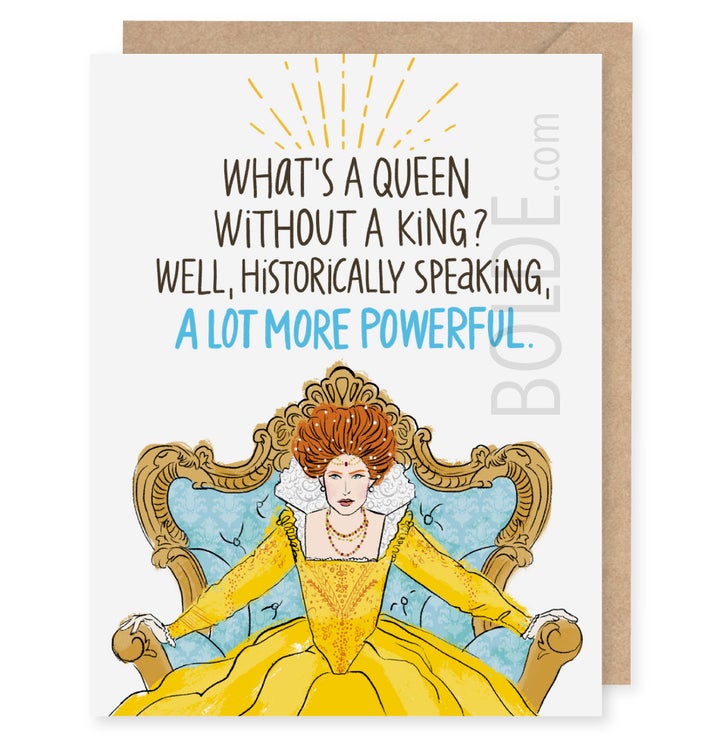 Block: Do you write all of the cards? If no, who does?
Kahlon: I wrote all of the cards. A couple of the cards are based on popular memes but all the rest are ideas based on my personal experiences.
Block: Do you do the design? If not, who does?
Kahlon: There are two hand letterers and illustrators we worked with for the cards, one based in LA and one based in Russia! They are amazing artists and they created all the artwork.
Block: Do you employ only or mostly women? If so, why?
Kahlon: No, our managing editor is a woman and most of our writers are women but we also have male writers (we think the male perspective is important) and other employees.
Block: What other items do you sell? How/why did you expand into other products?
Kahlon: We'll be adding some really cool tanks and tees to the store in the next few days, along with some more totes, prints, candles, drinkware, etc. All the products will embody our unique focus and voice.
Block: What do you think your cards will do for women?
Kahlon: We want the cards to be little reminders to women that, if they're struggling with dating and finding "the one," they're not alone and they're not doing anything wrong. Single is the new married! Your love life may not play out the way you thought it would but so what?? Just focus on making your life better than you ever imagined whether you find a partner or not.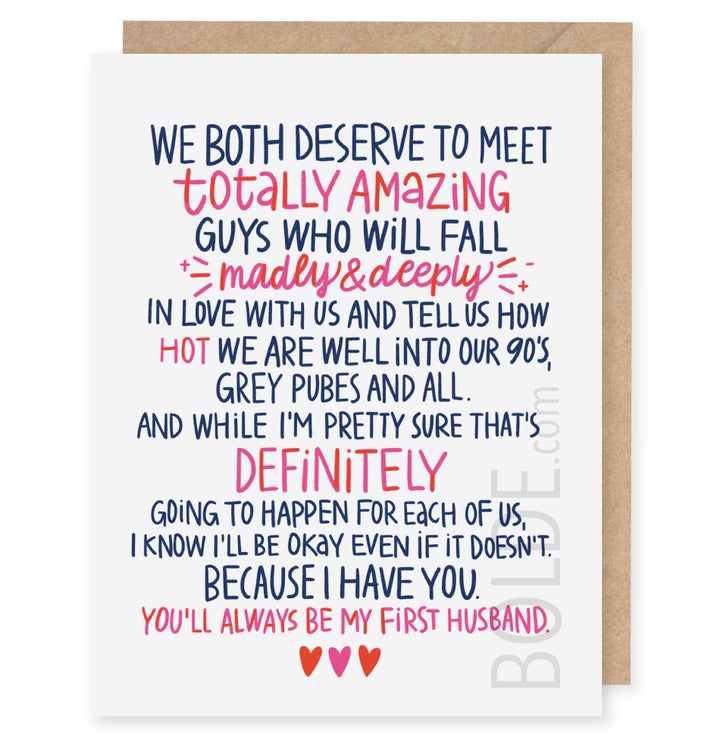 10. What are the three things you wish women knew about love/dating?
Kahlon: That the things you want and feel from a relationship are perfectly fair and don't mean you're crazy; that you will end up with what you think you deserve so please don't forget your worth; and that there is more to life than finding a partner, contrary to what you might have grown up believing.
Block: What is the one thing you wish you could tell all women?
Kahlon: You are completely whole – everything you need to be happy and satisfied is already within you.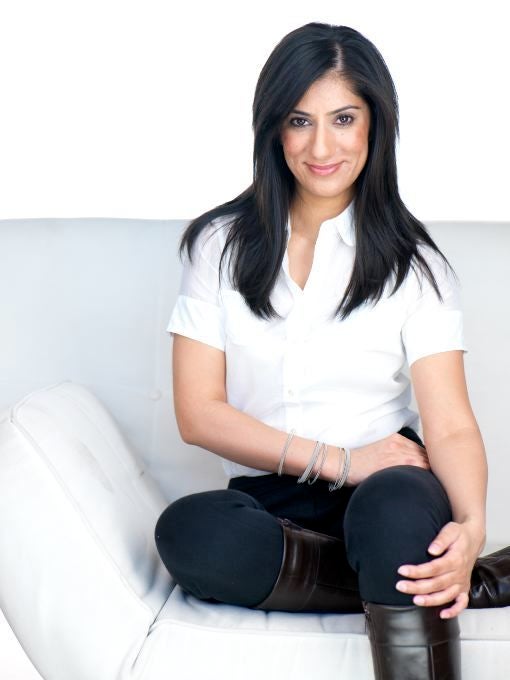 Block: Anything else you'd like to share?
Kahlon: I think media companies, in general, do women a huge disservice by not devoting more coverage to how life is changing for women when it comes to finding a partner, settling down and having kids. Most of the love content out there is over-polished and artificial because publishers are obsessed with providing content that is "aspirational" instead of honest.
In other words, the same way publishers have been airbrushing away cellulite on cover models, they've been airbrushing away the complexities of women's love lives, making a lot of single women feel inadequate and alone. We are working to undue that.