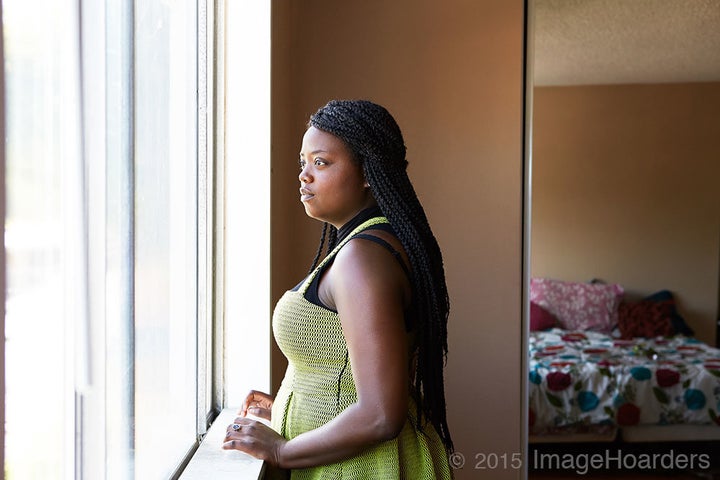 Photographer Aaron Fallon shared an idea with seven other professional photographers in Los Angeles. Together, the group collaborated while donating their efforts to a three-year project that will move and inspire you. In today's Huffington Post Gay Voices RaiseAChild.US "Let Love Define Family®" series installment, RaiseAChild.US founder and CEO Rich Valenza interviews the group that now calls themselves the Image Hoarders about their recently published book called "Aging Out."
On a warm Southern California night, tucked away on a side street in the old part of Hollywood stands a huge white sound stage. A buzz from the building could be heard nearly a block away. The interior space was so packed with young Hollywood hipsters that the crowd spilled out the large thick metal sliding doors to the sidewalk and street. Yet this festive occasion had a very serious tone as there was a sense of a purpose in the air. This was the night of a book launch and people turned out.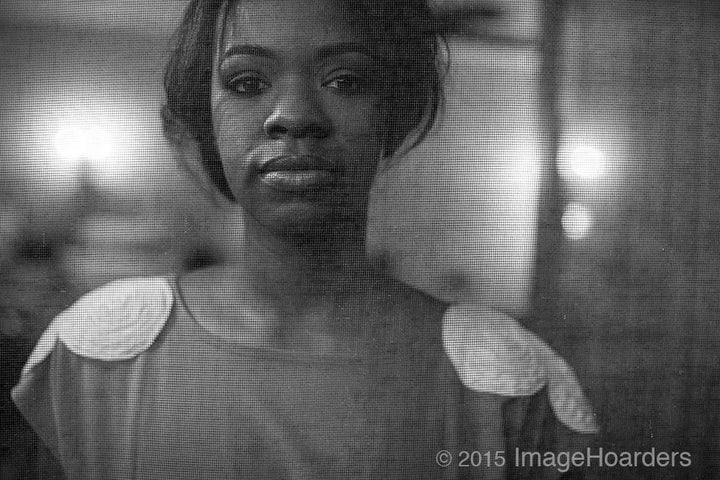 The walls of the soundstage were hung with large photographs of young adults from the book titled "Aging Out." Many of those actually in the photographs were standing and moving around the room. These twenty-somethings were foster youth who emancipated from the child welfare system in Los Angeles County, and many of them were there in attendance at the party. As I stopped to take in each photograph, I looked into the eyes of the subjects. That experience gave me a feeling that I was witnessing something very personal and private. It was unlike anything I've seen before. I worked my way through the crowd to speak with the eight photographers who created this book.
RICH VALENZA: Congratulations on the accomplishment of a powerfully moving book. Whose idea was it to create this project? What was your inspiration and why did you want to create it?
AARON FALLON: A few years ago, I saw a story about a photographer who was photographing young adults who were about to age out of the foster care system. I believe they were using the images and brief biography of the young adults to try and help to find them possible adoptive parents or some sort of guidance figures or really anyone who might be able to help them navigate the upcoming years.
RICH: Most likely that was part of a nationwide effort called The Heart Gallery.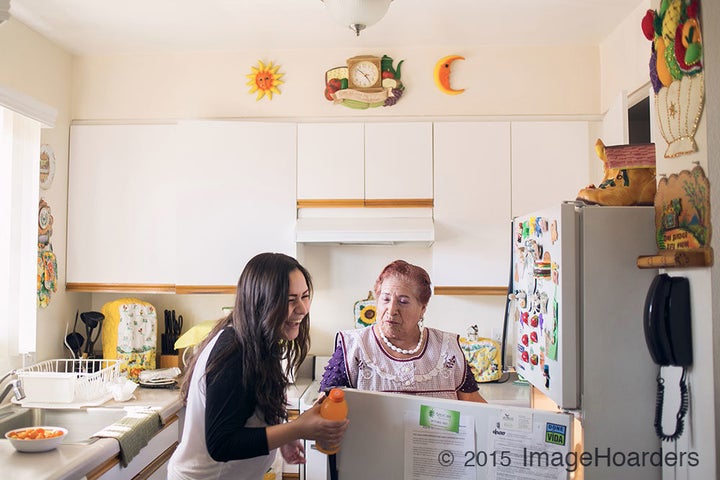 AARON: Yes. Could have been. At the time I didn't even know what Aging Out was, and so I did some research and something about it just resonated with me. I tried to see myself in the same situation as those young adults, about to be pushed out into the world on my own with no real support -- be it family or otherwise. And that idea of being on your own at such a young age was pretty scary. I decided then that I wanted to approach the challenge of foster care from a different perspective with a project here in Los Angeles. Only, it took me those years before I was able to make that happen.
RICH: How did you determine which former foster youth to feature in AGING OUT?
AARON: Joan Allen introduced Jacqui and I to the Alliance for Children's Rights. The Alliance agreed to help us to find subjects and they reached out to lots of the youth they work with to see who was interested. So firstly, it was who would be interested in being a part of the project. Then, once we had that list we wanted to try and make sure we were covering a good cross section of young adults -- different backgrounds, education levels and current job/work situations. We reached out those youth and they agreed to be a part of it. Then it was up to each photographer and each writer to make sure they did their part.
RICH: What were some challenges you experienced in creating the project?
AARON: When putting together such a long-term project, it is a challenge to keep folks motivated. People tend to be onboard from the outset, but often, due to any number of factors, the photo shoot or the interview would get postponed and rescheduled again and again. As time passes, initial enthusiasm can wane. Also, some subjects that initially agreed to be a part of the project would also disappear and stop communicating with us before we had photographed or interviewed them, which also was a challenge in scheme of trying to finish the project. We had to have a pretty good size list of possible subjects to actually finish.
CORAL VON ZUMWALT: Finding subjects willing to participate in the project was certainly the first and largest hurdle we faced.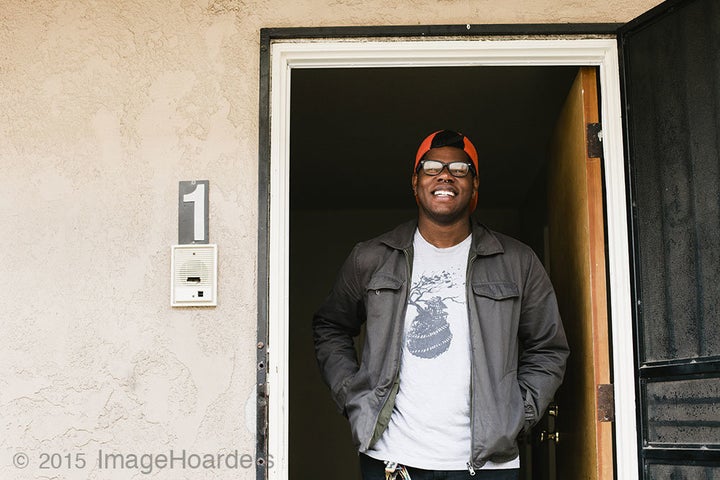 MEGAN MILLER: That took a lot more time that we anticipated. The eight of us (the photographers plus Creative Director Jaqueline Lee) decided we'd spend as much time as needed to connect with the right young adults to be a part of the book. That took much longer than we thought, but it was worth it to spend the time.
CORAL: From that point the challenges became more logistical in nature because while many of our subjects were enthusiastic about the project they often had more pressing issues in their lives to deal with and often had to postpone and cancel the photo shoots or the interviews. Phone numbers changed often. Addresses changed.
JOAN ALLEN: Yes, in addition, accessing one of my subjects proved challenging. Not because she wasn't responsive, but because we needed to submit multiple written formal requests to gain permission to photograph her at the LAX-based Coast Guard and also approval for her to be involved in the project. When I reached out another couple to show them the final project, I was unable to reach either of them. Both cell phones had been disconnected.
RICH: Was it a difficult sell to get other photographers to agree to come on board?
AARON: Not at all. Coral Von Zumwalt had recently put together a sort of monthly meeting with a few of us photographers that we call the Image Hoarders and one of the ideas behind that also involved shooting personal projects.
JOAN: We had been discussing the importance of personal projects in our early meetings, so when Aaron presented his Aging Out idea to the group, we all immediately jumped at the chance to be part of such an incredible project.
MEGAN: Aaron was passionate about the subject, and that is contagious. We all wanted to learn more about foster youth in Los Angeles.
CORAL: The pool of photography talent in Los Angeles is enormous, so it makes sense to work together with others and combine efforts and strengths to make something even better than what any of us could hope to achieve individually.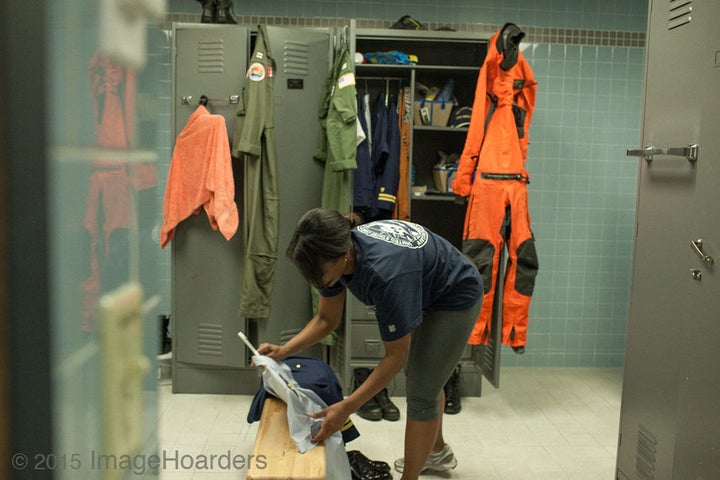 MATT HARBRICHT: It puts a regional face on what is a national issue. This is not just happening here in Southern California but rather this is a small selection of individuals that speak to a larger community. The more awareness we raise for them, the more likely that others will get involved.
RICH: What were your goals in your photography of these former foster youth?
AARON: Photographically, the only goals I had were to try and find genuine and authentic moments with my subjects and try to cover a spectrum of emotions. Although their background stories might be sad/upsetting/difficult those things don't define the individuals that I met. Nor would I want to try to portray a person just one way. So I looked for thoughtful moments, pensive moments, happy moments, etc. — really the moments that most of us tend to experience in our daily lives. And, I hoped they'd like the images too.
CORAL: My primary goal was to merely bear witness to my subject's lives in a visual form. I hoped to document truthfully the intricacies of their lives. Their lives within the foster system -- and now aging out of it with very few resources at their disposal -- has brought them to exactly the place they are now. I wanted to freeze that moment and share it with readers so they could get a sense of this young woman and man's life.
MATT HARBICHT: To try to give a voice or scope of reality to the lives of these youth. Most of us had parental guidance and assistance during our youth, but here is a group of people who have none of that.
MATT HOOVER: You can read all about problems in the world but until you put a face with a name, it's hard to feel true emotion with whose being effected.
RICH: How do the photos that you contributed to the book differ from your usual work and style?
AARON: The biggest difference from the photos in the book my usual work is mostly in the approach. For these shoots, I got to approach the shoots very organically. No assistants, not much equipment. I approached it very documentary-like. I tried to spend time with my subjects. Listening to their stories and what they wanted to share. And only after a very long conversation did I pick up a camera. I also went to their residences -- I wanted them to be as comfortable as possible -- a familiar environment is one thing that helps to create that feeling.
CORAL: The photos from this project possibly feel a little more intimate because I felt I could dig in a little deeper than I usually can when I am only allotted the many times typical three-four hours for a photo shoot.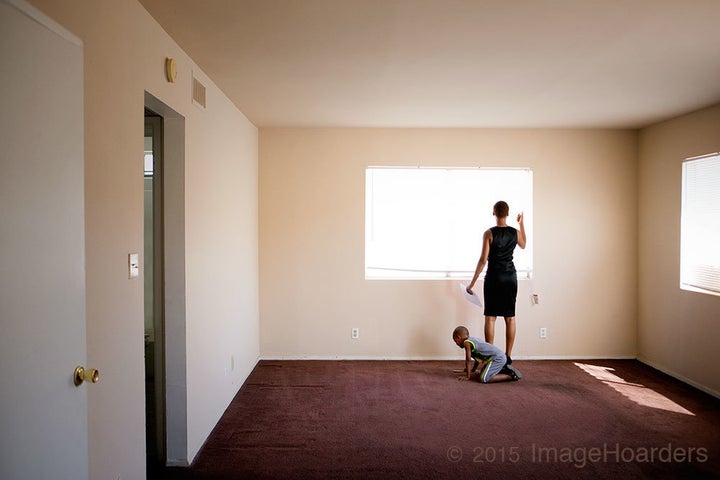 JOAN: I felt it freeing, to document moments as they unfolded and not to create or direct or force anything and to just allow the visits to happen organically.
RICH: What do you hope to achieve for foster youth with this project?
AARON: Ultimately, I hope that project inspires other people, that have the ability to help and to guide these young adults navigate their early adult years. A friend of mine, inspired by project, has already reached out to a few of the foster youth in the book to help them with career guidance, resume-building and goal setting. Anyone that could be inspired to mentor, I want to help motivate them to do it.
CORAL: Certainly I was hoping our book would bring awareness to the situation. 4,000 young men and women are aging out every year in California. These are just kids, really, with no support system in place to help guide them. By photographing and telling the story of these 11 young adults we hoped to connect with people in a visceral way and inspire them to help out any way they can, whether it be financially or more directly as a mentor.
MATT HARBICHT: We all think about kids who grow up in the system, but very few of us know them or give them a second thought. We have become a desensitized society with what's on the evening news almost playing out like a Hollywood movie. This project presents the reality of these individuals in a very straightforward and honest way.
RICH: Do you have a personal connection or experience with foster care that served as your inspiration? Why did you agree to get involved?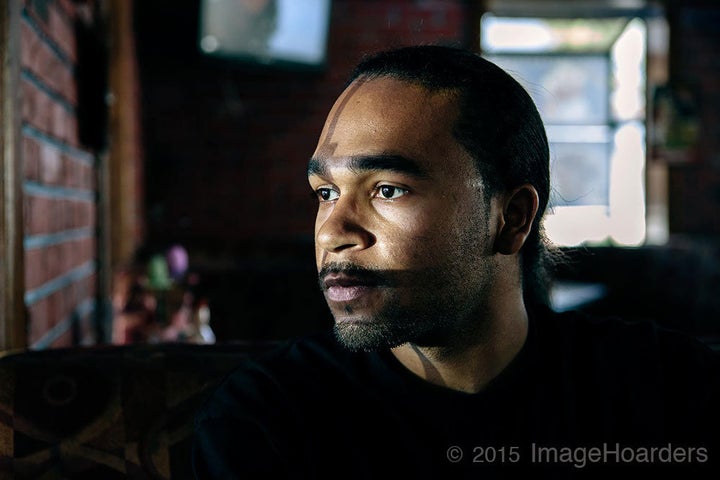 CORAL: No. I have not had any personal experience within the foster care system. There was a period of time in my childhood when my mother was having troubles and a social worker had to intervene. I didn't experience even an iota of what LaKendra or Cody went through, however, but there was a touchstone there I could go back to and it was easy to put myself in their shoes and understand them. And being a mother now myself, I see firsthand how much my children depend on my husband and myself and will continue to depend on us. It reinforces in my eyes how overwhelming each obstacle life throws your way can feel when you have no one to help navigate a path with you.
JOAN: Although I have not had any direct experience with foster care, I felt that I could relate, in my own way. Although I had a much better home life than some, I also had a more troubled home life than many others. Home for me was not generally a healthy environment and more often than not, unsafe and abusive, which led me to leave home for good at 16. Although my parents remained on the distant sidelines, I was highly dependent upon my friends and their parents and families for help to survive. My high school boyfriend's family took me in and helped provide for me for years. To this day, I am forever grateful and don't know where I would have ended up had they not have been there.
YURI HASEGAWA: When this project came up, I was grieving heavily from the loss of my husband. My loss changed my entire life. My loss also changed me as a person, my perspective about life itself and affected me in both good and bad ways. I was still too weak to feel "passion" -- to do anything more than keep living day by day. I liked the idea of having one project to work on with such an amazing collective of photographers as a group collaboration.
MATT HARBICHT: I hadn't known anyone in the system, but the idea of having an adolescent without a family then hitting the world head on at 18 or 22 is mind-boggling.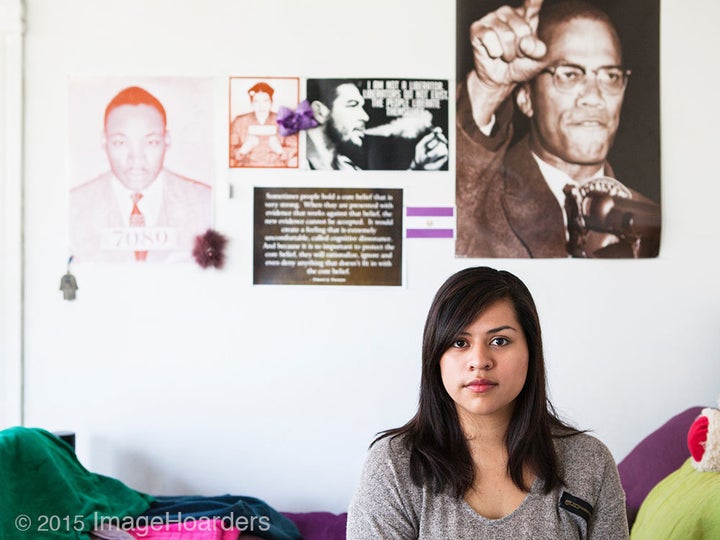 A special thanks to Image Hoarders, Megan Miller, Matt Hoover, Joan Allen, Yuri Hasegawa, Coral von Zumwalt, Aaron Fallon, Dominic DiSaia and Matt Harbicht.
Have you considered building a family through fostering, adopting or weekend hosting? RaiseAChild.US would like to help you. Visit us at www.RaiseAChild.US and RSVP to join us for free, fun and educational RaiseAChild.US events throughout Southern California:
Tues., Dec. 1 6:30PM to 8:30PM Andaz West Hollywood Hotel
Wed., Dec. 2 6:30PM to 8:30PM The Prado at Balboa Park, San Diego
Thur., Dec. 3 6:30PM to 8:30PM The Art Theatre of Long Beach
Sun., Dec. 13 2:00PM to 4:00PM Museum of Art History in Lancaster, CA
RaiseAChild.US is the nationwide leader in the recruitment and support of LGBT and all prospective parents interested in building families through fostering and adoption to meet the needs of the 400,000 children in the foster care system. RaiseAChild.US recruits, educates, and nurtures supportive relationships equally with all prospective foster and adoptive parents while partnering with agencies to improve the process of advancing foster children to safe, loving and permanent homes. Take the next step to parenthood at www.RaiseAChild.US.
Popular in the Community