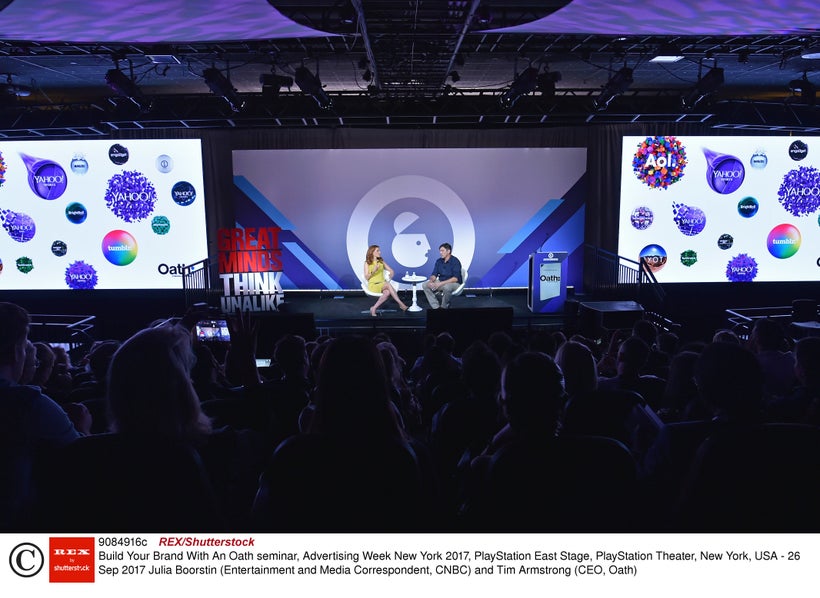 Branding is big business, and the movers and shakers of that world recently gathered in Manhattan for the annual New York Advertising Week (AWNY). In its 14th year, AWNY was a magnet for advertising executives, celebrities, and tech tech titans as they descended into various venues primarily in the Times Square area. Whether an executive or consumer, insights shared here will no doubt intersect every brand that will come across your radar, so here's what's behind all the messaging you'll see.
First, let's focus on the celebs. Nearly every girl's fave Sarah Jessica Parker was on the Instagram panel where she joined key executives from the social media giant and Glossier to talk about best practices for developing brand voice on Instagram.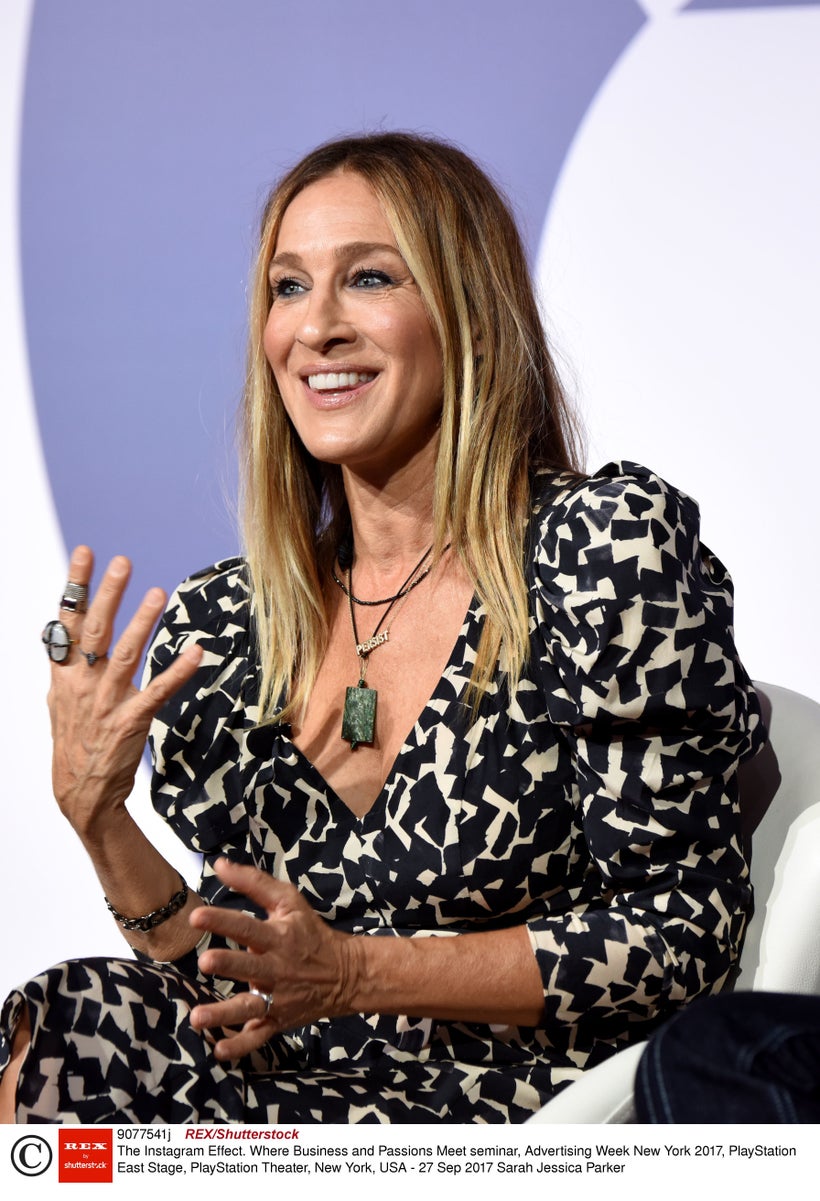 Sports great and businesswoman Venus William was also on hand at a powerful one-on-one where she discussed her athletic apparel line EleVen and bemoaned pantylines at a packed venue. Over at a different panel, Jessica Alba of The Honest Company joined Neil Blumenthal, co-founder & co-CEO of Warby Parker, and Harry Kargman of Kargo to give attendees at Advertising Week thoughts about becoming successful entrepreneur and leveraging brand to become a household name. Alba talked about building a brand by highlighting the truthful points about products that make them authentic stand-outs among consumers as she has done. And there were certainly many more celebrities on tap throughout the entire week.
But let's talk about hip hop, which was very much present during the week.
Universal Music Group was definitely in the AWNY house via hosting both the opening and closing parties. Though Nas was set to headline the opening party, Pusha T stepped in to cover after flight delays intersected with Nas. 2 Chainz held it down for the closing party.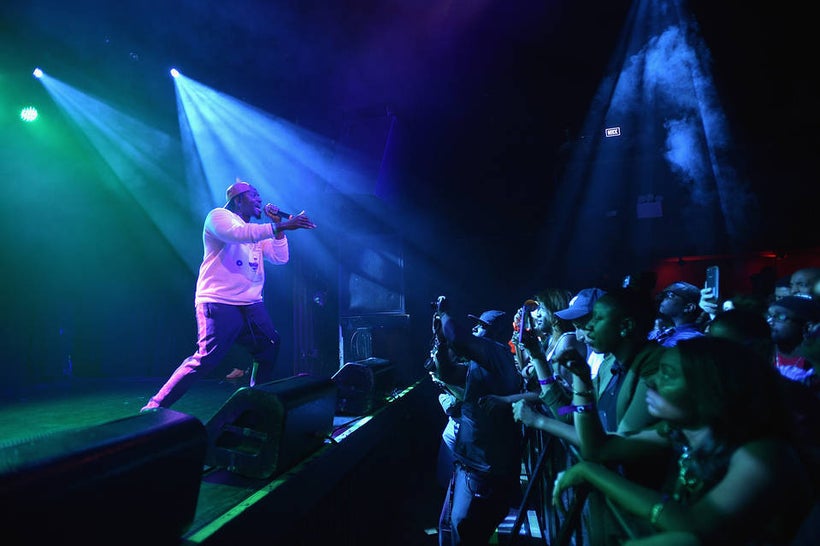 Although Advertising Week media materials noted "Hip-hop is now the most popular genre for the first time since Nielsen started measuring music consumption in the United States... and that it is increasingly important to have an open dialogue with brands about the ever-evolving culture of hip-hop," most influencers in the U.S. have been a part of the culture and have known and wielded its power long before Nielsen just crowned it. The force of which was discussed on a panel, also presented by Universal Music Group & Brands, along with Mass Appeal. Executives from these companies as well as Spotify and Anheuser-Busch gathered to talk about the evolution of the music and brands. Entitled "Is Your Brand Prepared For A Hip-Hop Future," the panel also included discussion around future forecast around this hot area.
Heavy hitters from major corporations also took various stages to provide insights and strategic advice. A talk from the Chief Marketing Office of Mastercard was quite well-attended. Given the fact that Mastercard touches 1.7 billion people worldwide, the CMO's thoughts on storytelling being dead and the brand's new vision for marketers was a big draw. Tim Armstrong CEO of Oath (home to HuffPost_ held it down during his talk at PlayStation Theater in Times Square. In his first Advertising Week fireside chat, Armstrong talked about building brands in the age of mobile and specifically about how Oath is building brands on a global scale. Attendees hung onto nearly every word.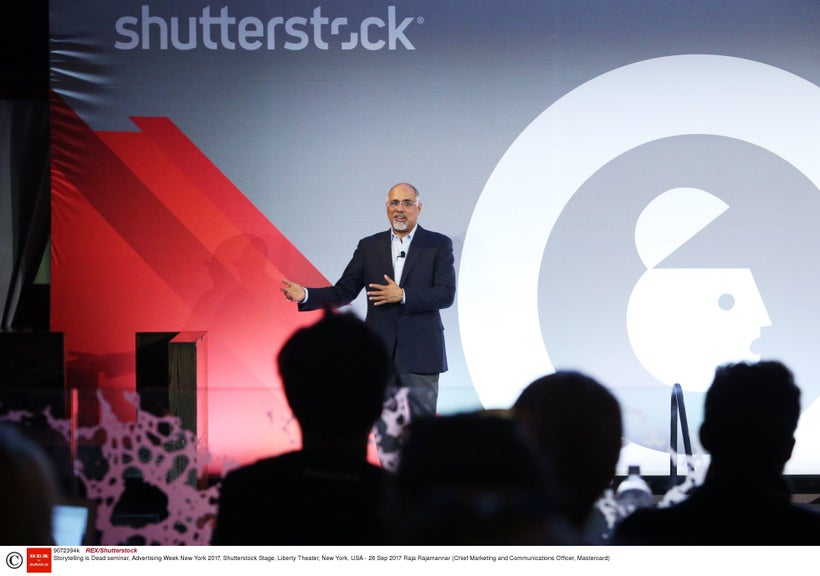 Chief Sales Office of Snap, Imran Khan gather other senior executives from Hearst publishing and HBO discussed Augmented Reality and more on a power-packed panel later in the week as well. And this is only a snapshot of the various C-suite titans who appeared and attended AWNY.
But what's an ad conference without awards?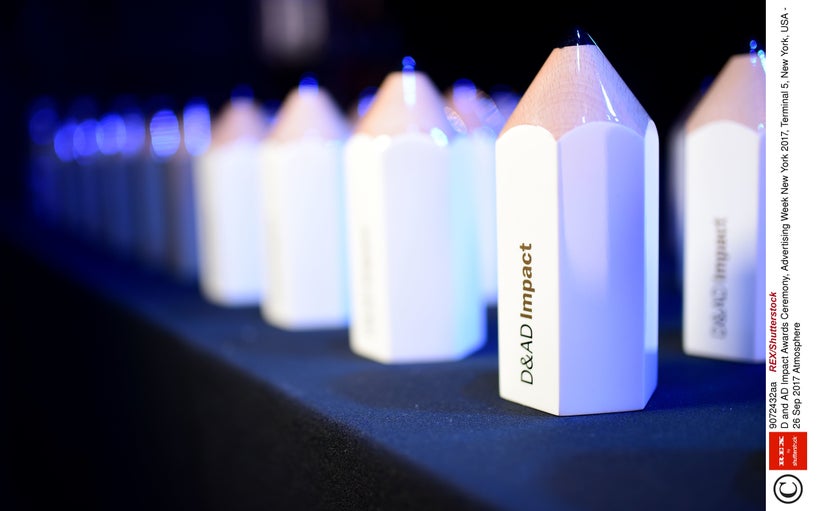 Hassan Minhaj, Senior Correspondent of "The Daily Show" hosted the "D&AD Impact Awards" honoring creative, impactful work in advertising. And the achievements honored were only enhanced by killer live band on stage. (note: any band that can pull off a killer instrumental version of Jay Z's "Encore" is the right band to book). Some of the very best examples of using creativity for good were celebrated. But perhaps it's most fun to attend this event with the Creative Director of Lyft, who was also a juror for the awards, because then there is a lot of behind-the-scene scoop in real-time. :-)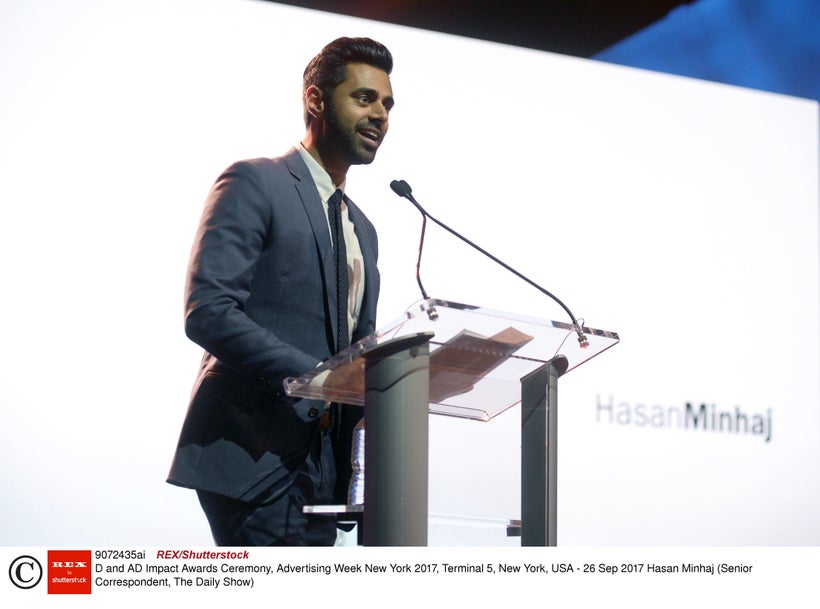 Given the current climate of our country, the topic of race and politics as they intersect with brands and advertising was a prominent narrative throughout AWNY.
For example, Starbucks' Howard Schultz was joined by Mic's Chris Altchek to discuss the "untouchable" topics that are challenging the corporate world today from unconscious bias to community activism and social good. Schultz acknowledged that not every CEO wants to jump into these conversations but stressed that it's critical to face the important issues head on. Initiatives like health care for all employees, providing opportunities to urban youth and hiring refugees in response to the travel ban are just a few of the ways Starbucks is trying to "make the people who work for us and the communities we serve better." Schultz stressed that giving a purpose to your messaging and advertising is essential for adding trust and loyalty in your organization.
In addition, actor and activist DL Hughley hosted a panel with Women's March co-founder Tamika Mallory, among others, to discuss economics, health care, education and race relations in modern America. The panelists talked through the importance of going to school for a purpose, persevering no matter your race and the importance of having immigrants being ingrained in American culture.
But a particularly insightful panel was held on the Microsoft Bing stage. The talk brought together a variety of executives, including the of Chief Marketing Officer of Salesforce who discussed meticulous and awe-inspiring statistics and research presented from "The Economist" around the intersection of social purpose, business, and future best practices. The panelists had a frank discussion around the delicate area of politics, business and consumer/employee activism and the fact that this cultural phenomenon is requiring companies to authentically showcase their character in the way they operate and engage with the public.
Never one to shy away from edge, AWNY is right on trend with inclusion of future sectors. Indeed, Good Charlotte's Benji Madden and PRØHBTD Media's Co-Founder Drake Sutton-Shearer spoke at Advertising Week about how cannabis brands are growing into a $50B+ industry by 2025. The speakers highlighted the importance of educating retailers, marketers and brands to ensure they're able to communicate cannabis' health benefits, regulation challenges and healing powers for cancer, epilepsy and opioid addiction.
And, of course, what's the future without tech? New to Advertising Week New York this year, the TechX Experience gave attendees a hands-on journey through interactive installations, innovations with such emerging tech as, holograms, AI, VR, and AR.
Naturally the evening parties were fun and too numerous to mention but those cocktail soirees from such companies as RYOT and VEVO were hot tickets.
Oh, and shout out to Pinterest for those particularly amazing lemon tarts toward the green room in the Playstation Theater!
So there you have it. Welcome to what's next. As I mention in my book, cultural intelligence, particularly regarding the Millennial demographic, will be key for brand success going forward. AWNY is definitely part of that larger narrative.
Calling all HuffPost superfans!
Sign up for membership to become a founding member and help shape HuffPost's next chapter
This post was published on the now-closed HuffPost Contributor platform. Contributors control their own work and posted freely to our site. If you need to flag this entry as abusive,
send us an email
.