It's officially bachelorette party season! Every year bridesmaids are getting more and more creative when it comes to throwing an incredible girls' weekend. Here's how you can step up your game this summer and host a truly epic bachelorette bash for your bride-to-be. Get ready to feel inspired!
Hire a Professional Photographer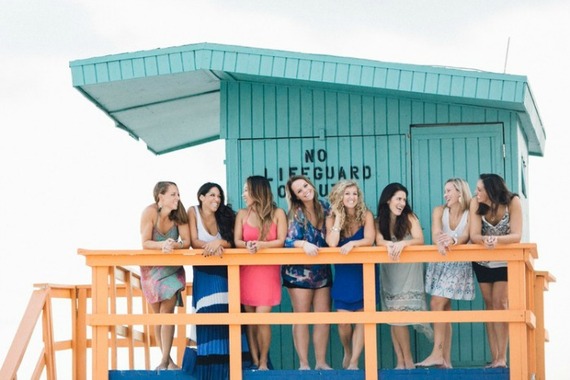 Photo by Flytographer
Make sure you capture the weekend with gorgeous photos. You can hire a company like Flytographer to take you and your girls around town for a fun photo shoot. The bride will love having professional photos from the bachelorette party, and it will give her a chance to practice standing in front of the camera before the big day. You can even turn the photos into a beautiful album for the perfect bridal shower gift. Not to mention, your Instagram feeds will all get a boost from some professional photos!
Throw a Totally Glam Sleepover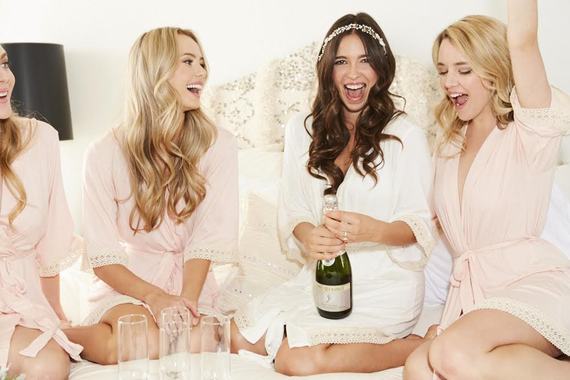 Photo via Love Ophelia
You don't have to travel far to have an amazing bachelorette party weekend. Tons of brides are choosing to keep things low key with a fun slumber party. Just because you aren't going out on the town though doesn't mean you have to skimp on all of the fun party details. Have your group rock adorable pajamas, rompers or robes (these cute ones are from Love Ophelia) and have your bride-to-be still standout in white. You can make things even more glam with fun makeover stations, classy wine, cheese and charcuterie spreads, pretty throw pillows for lounging, and plenty of bubbly to go around.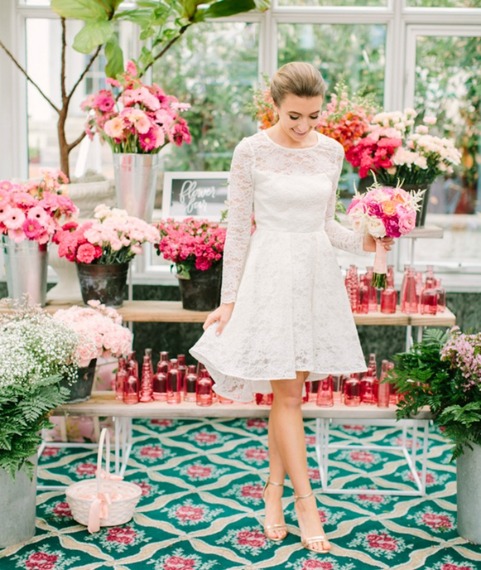 Photo by Love and Lights Photographs for Dressed by Jess
If you're planning a bachelorette bash for a friend that loves all things girly, then she will love a super trendy flower bar. The best part is that this can double as decorations and as a bachelorette party activity! You can order buckets of flowers from your local florist and set them up in different vases or pails. Use them to create beautiful flower crowns or let guests create their own bouquets to take home as a thank you gift.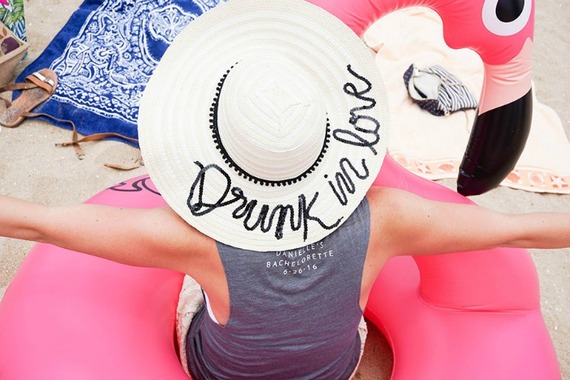 Photo by Love Always, Audrey
Forget the old school tiaras and party hats; it's all about the fun beach hats these days! You can DIY your own or find fun ones online from sites like Etsy. Choose a saying that fits your bride-to-be, like her new last name. Need more ideas for what to write on your beach hats? You can't go wrong with sayings like "Out of Office," "Do Not Disturb," "Siesta, "Life's a Beach," or Bride to be."

Thank You Gifts From the Bride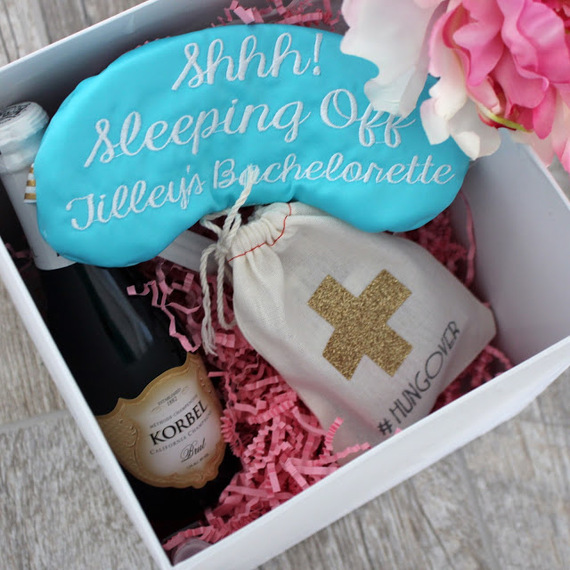 Photo by Tilley's Threads
Calling all brides! If your girls are planning a big bash in your honor this summer, consider surprising your friends with a thank you gift. It doesn't have to be pricey- handwritten thank you notes, helpful hangover kits, or mini bottles of champagne will be much appreciated by your girls!