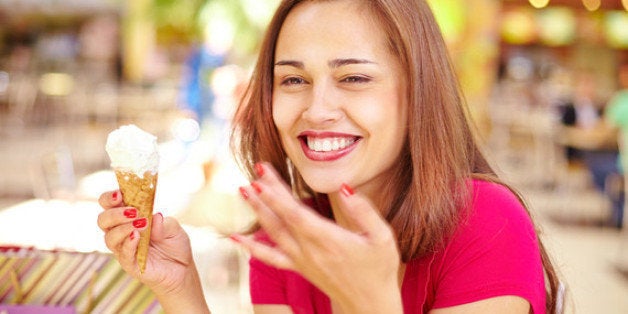 By Paul Sisolak, Contributor
There are many things that evoke an all-American spirit, like apple pie and the Fourth of July, but it's everyone's favorite summertime treat -- ice cream -- that really brings the country together.
In 2013, Americans spent $13.7 billion on ice cream -- excluding restaurant sales -- reports Fortune. Statistics from market research company NPD Group indicate that 40 percent of Americans will eat ice cream in any given two-week period, and the average person will consume ice cream at least 28.5 times per year.
Former President Ronald Reagan proclaimed July as National Ice Cream Month and the third Sunday of July as National Ice Cream Day. This year National Ice Cream Day is Sunday, July 19, and ice cream lovers can expect some popular ice cream parlors and specialty shops to offer delicious deals on this day.
Save Money by Celebrating National Ice Cream Day 2015
Even if you indulge in some ice cream just once this year, do it this month and on National Ice Cream Day. Whether it's a cone, a cup or a sundae, save money with one of these promos and discounts. Some of these deals are available on July 19, but some ice cream shops offer opportunities for you to score freebies throughout the year:
Baskin-Robbins: Through the rest of the month, upgrade your double scoop of ice cream with a free, freshly baked waffle cone. On Friday, July 31, you can get 31 percent off all ice cream sundaes at participating locations.
Ben & Jerry's: Ben & Jerry's had its Free Cone Day back in April and hasn't announced any deals specifically for National Ice Cream Day yet. You can, however, sign up for its newsletter to receive news about upcoming specials.
Breyers: Breyers is hosting a Sundae Funday on July 19 at nine Six Flags theme parks. The first 200 guests between noon and 5 p.m. who purchase a cup of double scoop ice cream at Six Below featuring Breyers will get a free upgrade to a sundae, plus a single scoop ice cream sundae. Visit Six Flags for a list of the participating theme parks.
Bruster's: Enroll in Bruster's Sweet Rewards program and receive deals, like a welcome offer, special birthday gifts and anniversary coupons. You can enroll in store or online.
Carvel: Buy one soft-serve cup or cone of any size or flavor on National Ice Cream Day and get one free at participating locations. And through July 20, you can receive $1 off any Sundae Dasher, thick shake, cup or cone with coupons.
Cold Stone Creamery: A frosty alternative to a cup or cone, enjoy $1 off any Frappe at participating locations in Ohio, Indiana, Kentucky or West Virginia through July 31 by printing a coupon.
Dairy Queen: Become a member of Dairy Queen's online Blizzard Fan Club and get a buy one, get one free Blizzard Treat coupon simply for signing up. There has been no word yet on whether the restaurant will be offering freebies on July 19.
Dippin' Dots: Visit Dippin' Dots on July 19 and celebrate National Ice Cream Day with a free sample of its newest flavor, Redberry Sherbet.
Friendly's: Celebrate National Ice Cream Day and Friendly's 80th birthday with a special $1.99 buy one, get one free offer on any single ice cream scoop, cone or dish style. According to Patch.com, the offer is good from Saturday, July 18 to Sunday, July 19.
MaggieMoo's: Join MaggieMoo's MaggiE-mail official fan club and receive a free ice cream order just for signing up through CouponSherpa.
Marble Slab Creamery: Join the Slab Happy Rewards program, and get free ice cream just for signing up and on your birthday. Plus, get discount rewards as you build points.
Sonic Drive In: You can get free desserts by creating a My Sonic account. Plus, the fast food joint offers half-price milkshakes after 8 p.m.
More from GOBankingRates:
Related
Popular in the Community