Cyntoia Brown was just 16 years old she killed a Tennessee real estate agent who solicited her for sex, for which she was sentenced to life in prison. Though there haven't been significant changes to her case's basic details since her first trial in 2006, celebrities and advocates are turning a light on Brown's story and sex trafficking with the viral social media campaign, #FreeCyntoiaBrown.
After running away from home, Brown lived with her 24-year-old boyfriend who, she has said, abused her, raped her, threatened to kill her and forced her into a life of drug use and sex work.
"He would explain to me that some people were born whores, and that I was one, and I was a slut, and nobody'd want me but him, and the best thing I could do was just learn to be a good whore," Brown testified at a 2012 hearing that sought a new trial for her.
In August 2004, Brown killed Johnny Mitchell Allen, 43, after he paid her for sex. Her lawyers at her first trial argued that Brown was a victim of sex trafficking and she acted in self-defense. According to defense version of what transpired, Allen took Brown to his house where he showed her a collection of firearms. When they were in bed, Allen grabbed her between her legs and reached for something that Brown believed to be a gun. Fearing for her life, Brown reached into her purse and shot Allen in the back of the head.
Prosecutors, however, charged that Brown's motive was robbery, given that she took money and two of his guns after she shot him. Brown, according to her lawyers, took the cash and firearms because she feared returning to her pimp empty-handed.
She was tried as an adult and convicted of first-degree murder. Brown, who was diagnosed with Fetal Alcohol Syndrome disorder in 2012, is currently being held at Tennessee Prison for Women in Nashville. She'll be up for parole at age 69, The Tennessean reports.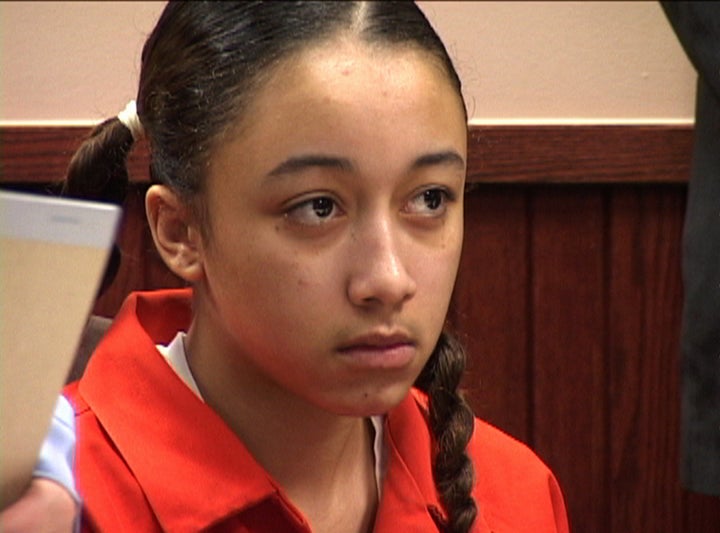 "This is a young girl who's at the tail end of three generations of violence against women," Birman told Nashville's Fox 17 earlier this month, referring to the rapes of Brown, her mother and her grandmother. "She had no chance."
Now, celebrities including Rihanna, LeBron James, Snoop Dogg, and Kim Kardashian West are advocating for Brown in an effort to win her clemency.
"Did we somehow change the definition of #JUSTICE along the way??" Rihanna wrote on Instagram on Tuesday. "Something is horribly wrong when the system enables these rapists and the victim is thrown away for life! To each of you responsible for this child's sentence I hope to God you don't have children, because this could be your daughter being punished for punishing already!"
Kardashian West has called on her own lawyers to help free Brown.
"The system has failed," she tweeted on Tuesday. "It's heartbreaking to see a young girl sex trafficked then when she has the courage to fight back is jailed for life! We have to do better & do what's right. I've called my attorneys yesterday to see what can be done to fix this. #FreeCyntoiaBrown"
A petition was started to urge Governor Bill Haslam (R) to grant Brown clemency. As of Sunday afternoon, more than 379,000 people have signed it.
Attorney Charles Bone, who began working for Brown pro bono after watching Birman's film, told NBC that the young woman is "shocked and surprised" that celebrities are rallying behind her, and is "appreciative" of their support.
"This is meaningful not to Cyntoia, but to the cause of sex trafficking and sex slavery and juvenile justice," Bone said. He said that he and a team of lawyers are still fighting for another trial, in which Bone believes Brown would be "charged with second-degree murder at the most."
He said that the lesser charge "would put her in a situation now where she would be qualified to be considered for parole."
"She was sentenced as a child, and the fact that she was a sex slave and the pimp she was living with was trafficking her is worthy of not just celebrities but all of us," Bone told BuzzFeed News. "To be aware of the gravity of what's going on, not just in Tennessee but the entire world, needs a lot of attention and a lot support."
Since being locked up, Brown has been described as a model prisoner, according to The Tennessean. She received her G.E.D. and went on to receive an associates degree from Lipscomb University's in-jail program in December. Kathy Sinback, Brown's previous lawyer and continued advocate, told BuzzFeed News that Brown is working on a project about human trafficking for her bachelor's degree program.
Popular in the Community