When Kate Winslet took the stage to accept the Academy Award for Best Actress in 2009, for her performance in "The Reader," there was one name she conspicuously didn't mention in her acceptance speech: Harvey Weinstein.  
The producer is one of the most thanked people in Oscar history, but despite financing and distributing the movie, Winslet refused to add his name to her long list of thank yous ― 19 in total ― due to her negative experience working with him.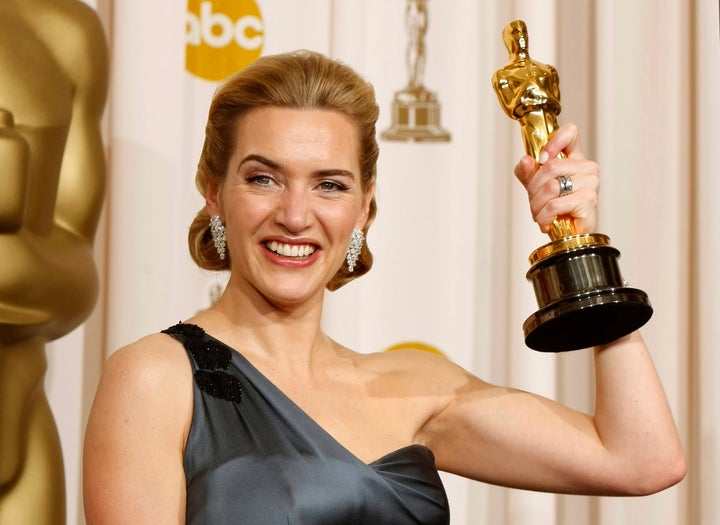 "That was deliberate. That was absolutely deliberate," Winslet told The Los Angeles Times in an interview on Saturday, while promoting her upcoming Woody Allen movie, "Wonder Wheel." 
"I remember being told, 'Make sure you thank Harvey if you win.' And I remember turning around and saying, 'No, I won't. No, I won't,'" she continued. "And it was nothing to do with not being grateful. If people aren't well-behaved, why would I thank him?"
"The fact that I'm never going to have to deal with Harvey Weinstein again as long as I live is one of the best things that's ever happened, and I'm sure the feeling is universal," Winslet said. 
"For my whole career, Harvey Weinstein, whenever I've bumped into him, he'd grab my arm and say, 'Don't forget who gave you your first movie.' Like I owe him everything," she continued. "Then later, with 'The Reader,' same thing, 'I'm gonna get you that Oscar nomination, I'm gonna get you a win, I'm gonna win for you.'"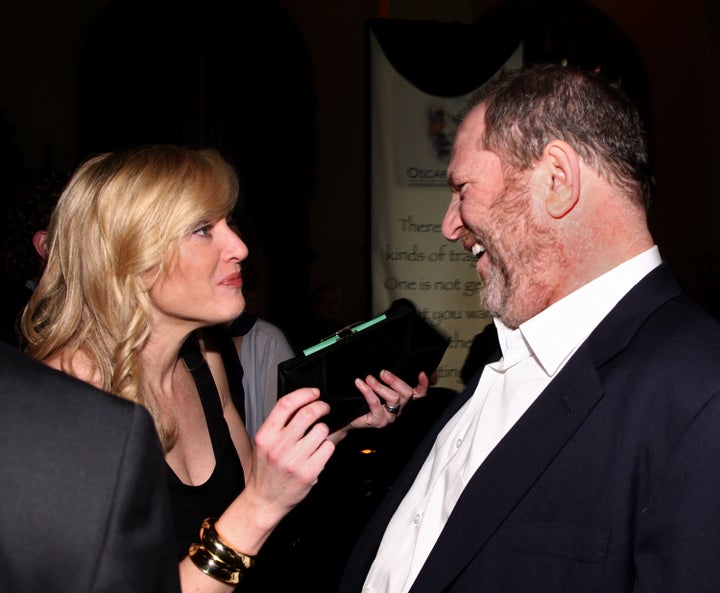 Winslet stressed that her objections to Weinstein, at the time, were based solely on her dealings with him as a businessman.
"He was bullying and nasty. Going on a business level, he was always very, very hard to deal with ― he was rude," she said. "He used to call my female agent a [vulgar name for a woman] every time he spoke to her on the telephone."
Weinstein routinely interfered with production on "The Reader," clashing with director Stephen Daldry over the shooting and editing schedule. The producer apparently pulled the plug on the project with no warning four days before the film was intended to wrap . 
"I can't even begin to describe the disgraceful behavior that went on — and I'm actually not going to because it's a can of worms that I'm not prepared to publicly open — nothing to do with sexual harassment, thankfully, lucky me," Winslet explained. "My god. I somehow dodged that bullet."
"And again, this is just on the business side of things, but he was always, always very, very, very unpleasant to deal with. Very," she clarified.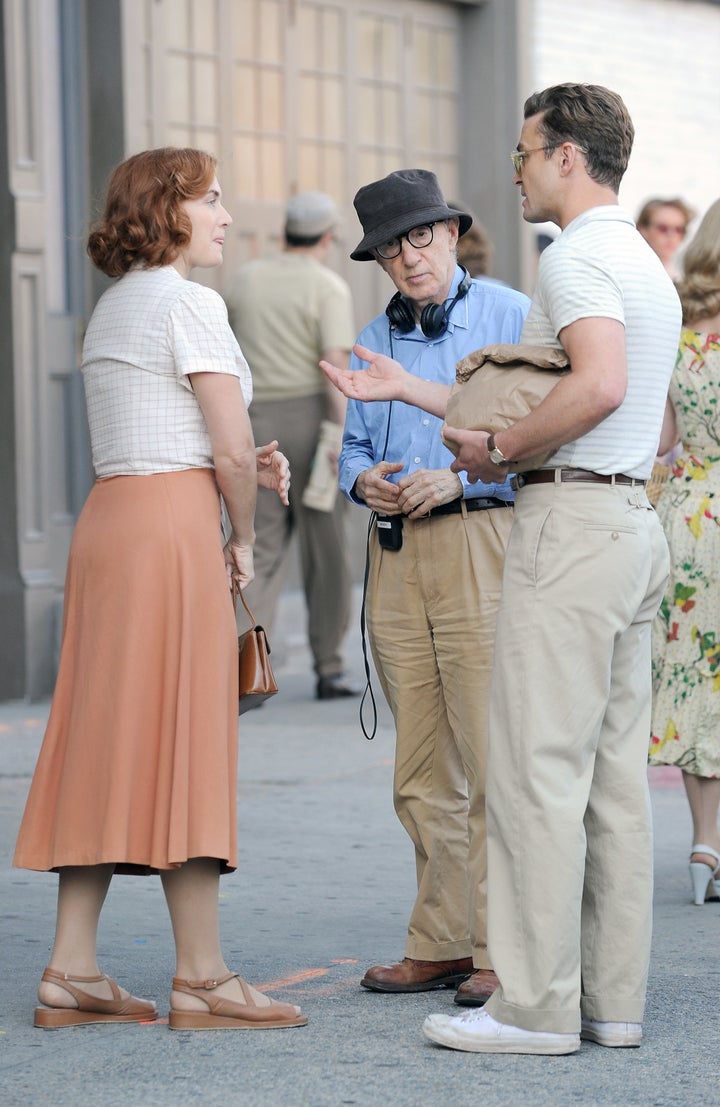 "Of course one thinks about it. But at the same time, I didn't know Woody and I don't know anything about that family," Winslet told The New York Times in a September interview. "As the actor in the film, you just have to step away and say, I don't know anything, really, and whether any of it is true or false. Having thought it all through, you put it to one side and just work with the person. Woody Allen is an incredible director. So is Roman Polanski. I had an extraordinary working experience with both of those men, and that's the truth."
Calling all HuffPost superfans!
Sign up for membership to become a founding member and help shape HuffPost's next chapter