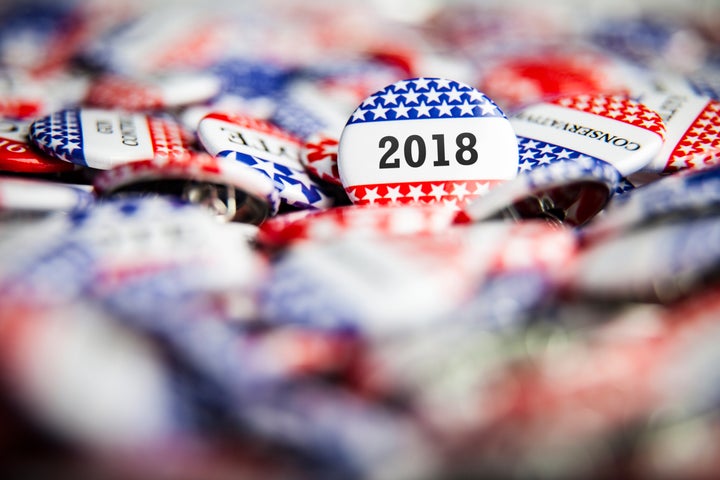 The poll surveyed Americans who aren't registered to vote or who are registered but say they're unlikely to cast a ballot. Combined, the two groups include more than 100 million adults, the pollsters note.
The top reasons unregistered voters gave for not voting were that they doubted their vote would make a difference (15 percent), they were uninterested (12 percent) or they were too busy (8 percent).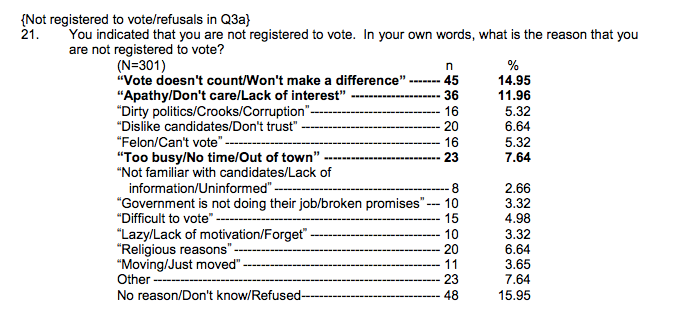 Among registered voters who were unlikely to cast a ballot, reasons they cited most were that they weren't familiar with the candidates (11 percent), they doubted their votes would make a difference (9 percent) and their participation would depend on the candidates involved (9 percent).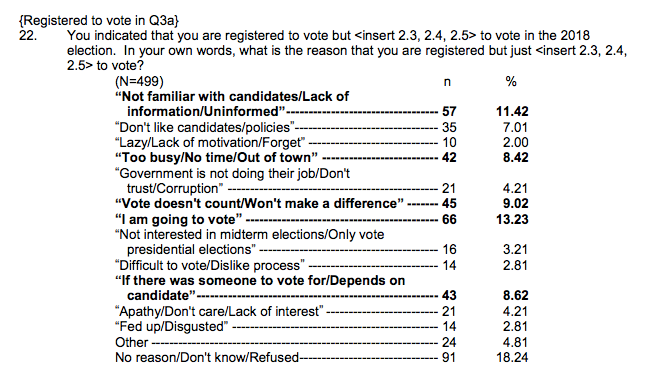 Of course, people are notoriously bad at predicting their own voting behavior, especially this far out from Election Day. As a particularly striking case in point, 13 percent "who began the survey declaring they would not vote changed their minds during the course of the questioning," according to the pollsters.
But their responses suggest a deep and possibly growing mistrust of American politics as a whole. About two-thirds of the unregistered and unlikely voters agreed with the statement that "I don't pay much attention to politics because it is so corrupt," up from 54 percent who said the same in 2012. More than 60 percent in the recent poll agreed that they tuned out because politics is "a bunch of empty promises."
"I don't trust them any more as far as the promises that are made, because the follow-through is very minimal and because Congress doesn't act," 68-year-old Belinda Santana told USA Today. "Throughout the years you're being told your vote counts — no it doesn't."
A 55 percent majority of the nonvoters and unlikely voters polled said they viewed President Donald Trump unfavorably, similar to the share of likely voters who said they disliked the president in another recent Suffolk poll. A third said they backed Hillary Clinton in the 2016 election, while 28 percent supported Trump and 6 percent chose another candidate. About 30 percent said they didn't vote.
Voter turnout regularly drops in midterm elections. As previous polling has shown, nonvoters and those who skipped the 2014 midterms were less politically engaged than consistent voters, less convinced that voting was integral to being a good citizen and less likely to believe their individual vote could make a difference.
Democrats' midterm prospects this year hinge at least partly on boosting turnout among a younger, more diverse segment of the public that leans toward the party but isn't always as likely to cast ballots. Consistent voters tend to be older and more white than those who don't regularly make it to the polls, but some early elections this cycle suggested a pattern of unusually high turnout among those without a history of regularly voting.
The Suffolk/USA Today survey polled 800 adults between April 2 and 18, using live interviewers to reach both landlines and cellphones.
Popular in the Community