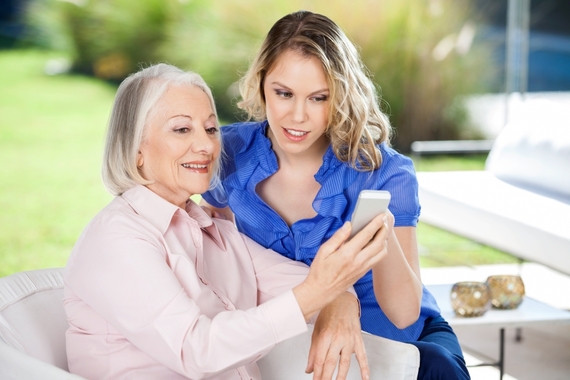 Why do most Americans have it in their heads that retirement means to take it easy and to back off from life? If you ask a person born in between 1946 and 1964 what retirement means to them, I bet you'd hear a very different perspective. It wouldn't include resting, sitting back, being passive and detaching from life. You'd find the opposite.
By the way, many of the people born in this timeframe will live well into their mid-80s. And the thought of having no purpose for 20 years is dreadful. All citizens of every age demand more from life, and none of it has to do with lethargy and ordinary.
We want accessible and affordable communities, but mostly we fancy convenience. Plus, we want a healthy lifestyle that keeps us independent, active, social, and engaged. We want to try new things and meet new people, but we don't want to travel too far to access them.
So, consumer markets (and local governments) you got that?
You need new leaders with fresh ideas. You need talented front-runners with vision, those who see a bright future for this sector, not the ones that store us in an institution. Your customer is changing. We want a broad range of activities to do, and we want them close-by and driving ten miles to get to them won't work anymore.
Believe me, older consumers get jazzed by cool products too, especially those that simplify life. The Millennials get it. They're clever because they were born into a world of rapid technology, and they developed the mindset that lifestyle is "where it's at."
Markets and local governments must take the twenty-somethings lead. Here's what I learned from a Millennial on LinkedIn and recommend that you listen to what he says. Then do the same for your city or service.
Look Forward - 20-somethings take what they learn and design a better future. They find solutions to a difficult problem, all in the name of innovation.
Be a Global Citizen - 20-somethings appear unreceptive because they're plugged into smartphones 24/7. However, it's because they have the desire to keep up with trends, events, and breakthroughs -- not shut them out.
Focus on We - they think success lies in the perspective of thinking of others, not just the self. They grew up on social media, so they're connected globally and concerned about others.
Millennials know how they want to live. Boomers know how they want to live too. We both want convenience in a dense area. That means access to fun and social opportunities within walking (or biking) distance. Besides, if we're out and about it increases our chances to see old friends, make acquaintances, and even learn something new.
Just look at firms headed up by the younger folks. They "get" accessibility. Maybe the markets like life-long learning, senior housing, and age in place companies (AND local governments) should integrate more innovation and creativity into development, or poll twenty-somethings for advice.
Services Founded by Millennials that Help Older Consumers
Meal deliveries brought to the home. Services like Plated, HelloFresh, and Blue Apron send a box of pre-cooked ingredients for a healthy meal. It eliminates the challenge of eating nutritiously every day. With them, you can forget the grocery list, the drive to the store, and toting heavy bags into the house. Everything you need for a meal comes straight to the door.
Transportation is a significant issue for older people living in suburbia, and if one cannot drive, we face isolation and become lonely. When transport is handy, it facilitates social participation and a sense of belonging. Older adults need to go out and participate in the community safely and actively. Opportunities for volunteering help us have an enjoyable life. Worthy transportation companies started by Millennials are Uber, Lyft, and Lift Hero. They change the way people get from Point A to Point B.
In-home personal care and maintenance services continue to be a high-priority for older adults aging in place. Twenty-somethings have brought them into the mainstream, and they continue to be extremely useful for older consumers. A few on-demand providers are Home Hero, Honor, and Task Rabbit. They make our lives easier. Read about other design trends that serve older people.
For the business, housing developers, and local government, innovation should appeal to a consumer's pleasure and inspiration, not just to the "dire needs." So when planning for us, include boomers' opinion and feedback in the design phase. Query our desires and pleasures. We know that it's important to have products and services to assist us as we become old and frail. But for heaven sakes, give us a satisfying lifestyle too. And if you don't know how, ask a Millennial.
How do you want to live as you age? If you're able to get around easily, would you enjoy a fully integrated lifestyle that requires minimum driving?
Calling all HuffPost superfans!
Sign up for membership to become a founding member and help shape HuffPost's next chapter